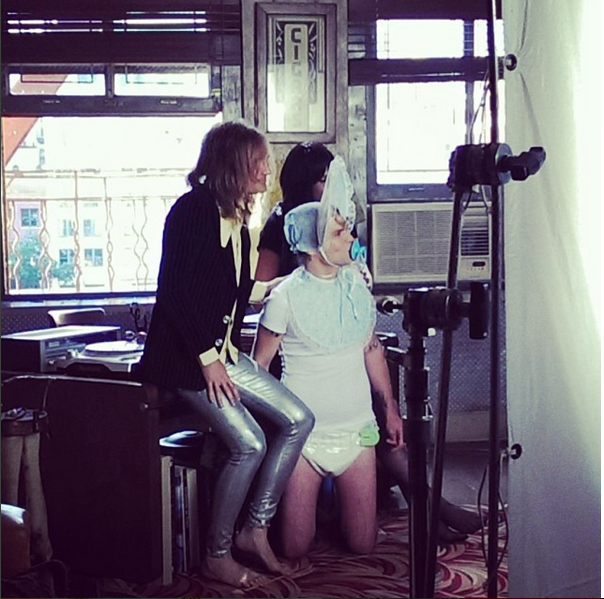 Rock 'n' roll is still alive and well, especially for New York Film Academy graduate Trip Loon. His most recent rock video for Hammered Satin, called "Foxy Dude," has been acclaimed in publications like Rolling Stone and Yahoo, as it is considered one of the Top 20 Most Awesome Music Videos of 2014, along with artists like Ok Go, Basement Jaxx, Arcade Fire and Iggy Azalea. This week, we had a chance to talk to Trip about his video and his career as a budding filmmaker.
How did you begin working with Hammered Satin? Was this an original idea of yours that you had to pitch or something you developed with the band?
I'm actively involved in the rock 'n' roll scene. I have a rock 'n' roll nightlife blog called The Dead Notes where I report about the best new bands in the rock 'n' roll underground with a focus on bands who have influences from the rock 'n' roll of the 70's. I came to meet Hammered Satin for the first time when they played The Bowery Electric back in 2010. Then when I moved to LA in 2011, I got in touch with them and did a story about them for my blog. Over the years they became my strongest allies in my activism to promote this kind of rock 'n' roll. It was through them that I was hyped as a videographer, blogger and a music entrepreneur/promoter; and all the other bands in LA and all over America were interested in getting in touch with me to be featured in the media I was producing.
The idea was something I developed with the band. I wanted the video to have a lot of "zingers" (shock value/funny moments) but I was very conservative with my budget that I can only do a few. Noah, the singer of the band, really fought for a lot more zingers and pretty expensive ones too. At first my impulse was to manage his expectations and tell him I can't. But I'm glad I didn't because those extra zingers got me Top 20 Most Awesome Videos of 2014 in Rolling Stone.

In your own words, what is the "Foxy Dude" video about?
Initially, I asked the band which song they wanted to select and what they wanted to campaign about themselves. We both agreed that at this stage of the band's career it's important to campaign the band's brand as opposed to the single itself. Once the public knows who Hammered Satin are as artists then we can move on to worrying about campaigning actual singles. After some discussion, we thought "Foxy Dude" was the most strategic song that showcases that.
Hammered Satin is huge on 70's glam rock and what 70's glam rock stood for. They want to show the world that they are glamorous, chic, fun, party spirited, cultured, classy and larger than life. The video focused a lot on accomplishing all of those elements. We built a plot of the singer being auctioned off to women and finding love with his guitar player dressed in drag; and then they eventually start a family and have a baby (their bass player). I encourage the audience not to think too much about a "hidden theme." This is a music video for entertainment and for evoking a sense of wanting to be cultured, high class, chic and fun. And if you saw the video and it got you excited on being that way—and it got you excited on Hammered Satin—then I did my job.
Was your NYFA education useful in terms of being able to direct a video like this?
Yes, absolutely. And not just for this video but for my craft as a filmmaker in general. I feel I should give huge shout outs to Paul Warner, John Loughlin, Claude Kerven, Jack Paglen, Stephen Miele, Mary Samuelson and Robert Dinozzi.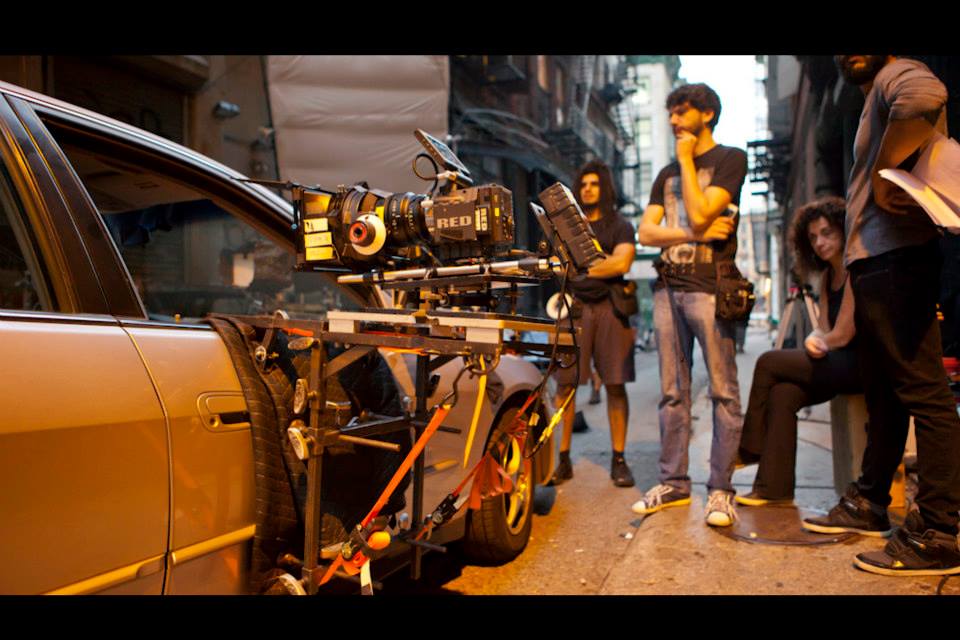 Were you able to build a solid portfolio of work to showcase your talents?
Right now, I have two feature screenplays and three TV shows developed enough that they're already getting referrals around producers and agencies. I've directed three shorts and a number of music videos, TV commercial specs, and a full music web series of seven episodes (30 minutes each) that will be streamed on a major website.
Are you currently working on another project?
Yes, I'm working on a feature length rock 'n' roll documentary and more seasons of my music show, Goose Chase, which I have ambitions to eventually sell to broadcast as opposed to just the web. I'm also writing and developing more feature screenplays.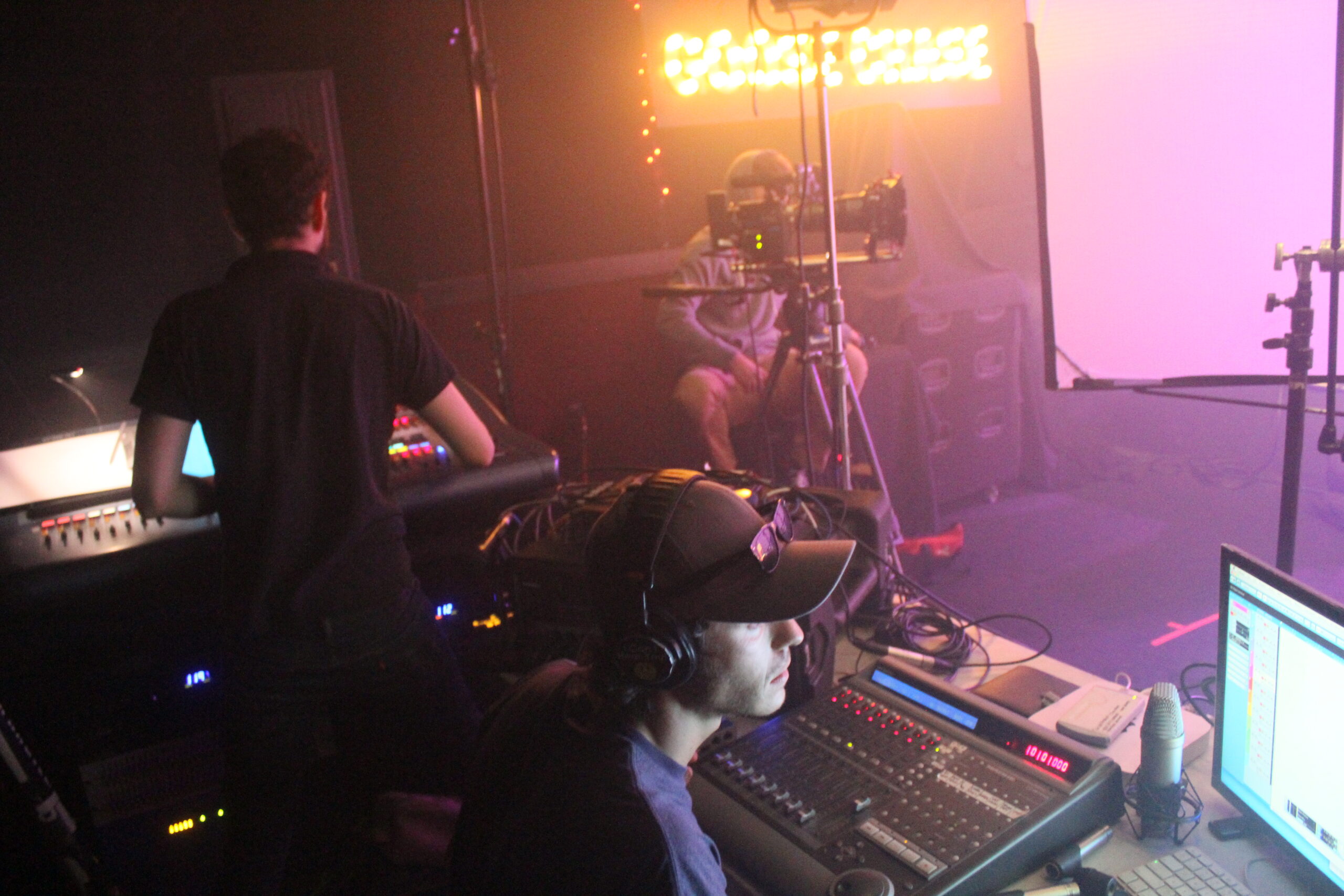 What is your overall goal as a filmmaker?
My goal is to be a youth culture director that portrays the youth culture with realism. I feel that a lot of content creators now portray the youth culture by pandering to parental control pressures, and a lot of producers want to distribute movies to conservative foreign markets in non-European territories—that there's a very contrived "wholesome" quality in these movies that panders to the cultural sensitivities of those markets. And that doesn't just go for youth culture movies, it goes to all movies in general.
My favorite era of movies is The American New Wave era in the late 60's and 70's. It was the height of the counter culture and it was the golden age of rock 'n' roll. The music and movies from that era are what got me enamored with American culture. And it seems that magic is completely missing nowadays. I'm a rock 'n' roll maniac. I live it and breathe it. Most of my movies are autobiographical and, if they're powerful enough, maybe life will imitate art. And maybe some kind of impact is going to happen to the culture because of it as well. Who knows?
by nyfa