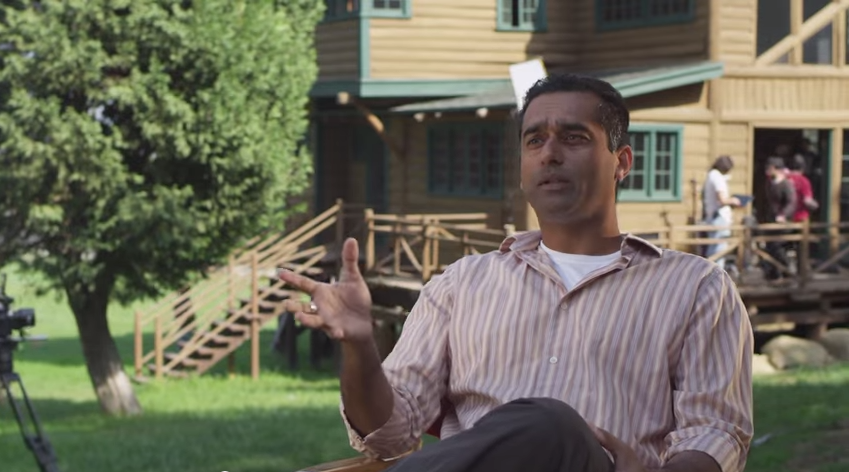 With the NFL Playoffs in full swing, remaining teams are battling it out on the field for their dream of playing in the biggest sporting event of them all: the Super Bowl. Comparatively, creative directors, ad agencies and filmmakers have been competing all year for the opportunity to have their ad broadcast on what is also the "Super Bowl for commercials." Such is the case for New York Film Academy Los Angeles Senior Directing Instructor Nick Sivakumaran, Filmmaking alum Dave Horowitz, as well as writer Richard Jindapornsuk for their entry into the Doritos "Crash the Super Bowl" contest. Their hilarious spec commercial, The Lemonade Stand, was announced as one of ten finalists to potentially air during the Super Bowl XLIX broadcast—one selected by fan votes and the other by the Doritos brand. Not only that, if the trio receives the most votes, they will win a guaranteed $1 million grand prize!
"We're thrilled to be selected as Finalists and cherish the opportunity to have The Lemonade Stand air during the Super Bowl," said director Sivakumaran. "It would be an incredible honor to have a project I directed viewed by over 110 million people."
The team's 30 second spot already aired on NBC's The Today Show during Matt Lauer and Carson Daly's segment that announced the finalists.
If you want to support Nick and his team you can help by voting daily, on every browser, on every device.
Join the campaign on social media below and use #VoteLemonadeStand.
Each of the 10 "Crash the Super Bowl" finalists are invited to Arizona to attend Super Bowl XLIX and watch the game from a private suite, where they will tune in to learn which finalist ads will air for the world to see. The eight finalists whose commercials don't air during the broadcast will each win $25,000. The runner-up whose ad airs, but does not receive the most fan votes, will win $50,000. The Super Bowl XLIX broadcast will be on Sunday, Feb. 1, 2015, on NBC in the United States and local broadcast networks around the world.
Voting ends January 28th, 2015, so vote now and support our fellow NYFA peers!

by nyfa