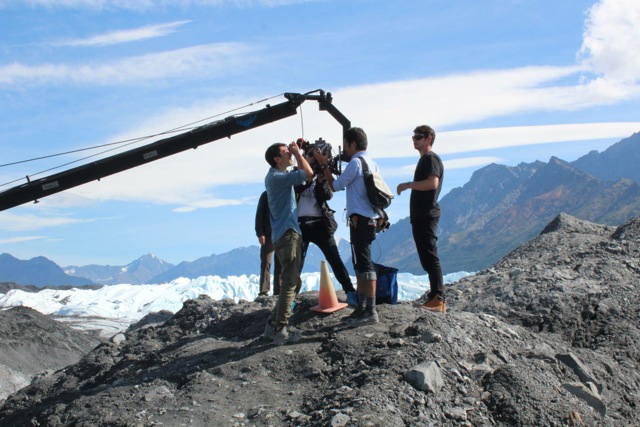 Two New York Film Academy graduates, Daniel Zagaevsky and Xiaolong Liu, teamed up and set out on a mission to film an ambitious project in Alaska. The short, Deep Water, was written and directed by Daniel Zagaevsky with Xiaolong on board as cinematographer. The film juxtaposes two completely different locations, New York City and the vast wilderness of Alaska.
"Deep Water was a big challenge; something that a lot of people thought would never happen," said Daniel. "I had a chance to do something different for my film and I chose 'The Last Frontier' as a set for my story – Alaska"
Daniel contacted Xiaolong Liu three weeks before the first day of shooting Deep Water. He felt Liu was unafraid to stretch his creativity to make this film happen and that he had the right vision. Given the small crew size, a student budget, and the frigid cold environment, the two were in for quite a challenge.
"Xiaolong is a very talented Director of Photography – full of resources and ideas – a hard-worker. Through technique and skill, he was capable of capturing the best images for the story."
The crew had to shoot in close quarters with an actual grizzly bear, on a fishing boat in the middle of rough seas, and with a crane in the middle of a glacier. Not exactly your typical student film set. Nevertheless, the crew triumphed through adversity to make this film a reality.
Xiaolong Liu was also nominated for Best Cinematography at the La Jolla Fashion Film Festival and International Fashion Film Awards for his work on Anatomy of Gravity. Check it out!
THE ANATOMY OF GRAVITY from arthurvalverde on Vimeo.
by nyfa