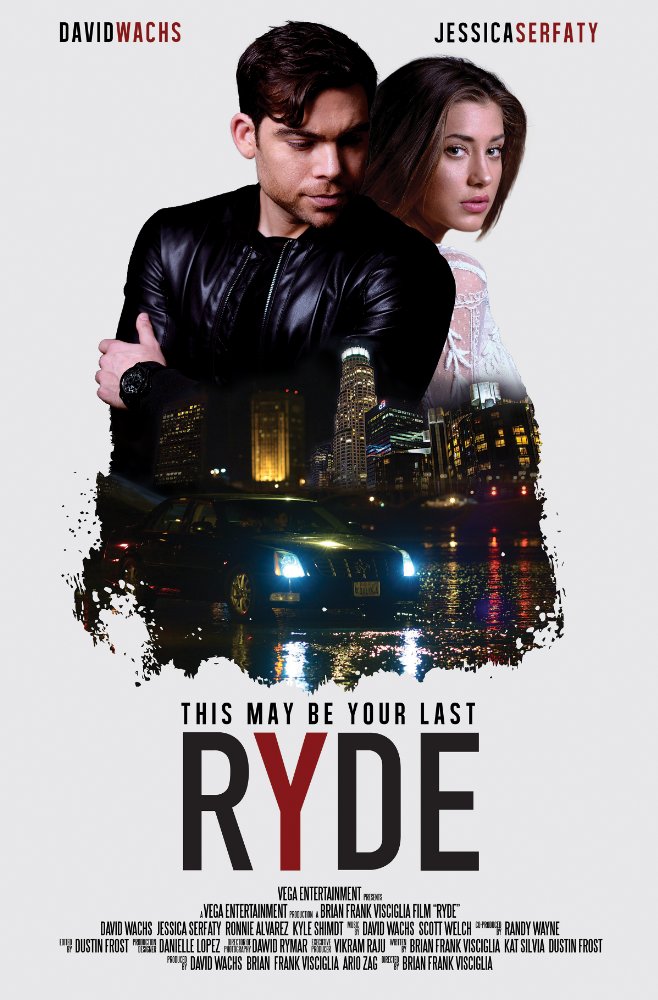 If you rely on ride share systems like Uber and Lyft, you may be reconsidering after watching "Ryde," written, directed and produced by New York Film Academy alumnus, Brian Visciglia, and co-written and edited by NYFA alumnus, Dustin Frost.
The thriller/horror film is about a cereal killer that uses ride share systems to lure victims in and kill them.
"The story serves as an awareness for all of us using these ride share apps and, even for the drivers, to be more conscious and vigilant with the service," said Visciglia. "Pay attention to the correct driver, vehicle, and even clients. It's a great system and very useful, but as always all good can be misused and/or abused."
The idea for the film came about after Visciglia noticed a couple of intoxicated young girls calling for a cab — he wondered about their safety. A few weeks later, his friend and fellow NYFA alumnus Olavo Jr. DaSilva asked him to write a thriller for a short. Visciglia decided to update "Taxi" to a more popular and relevant transportation method — ride sharing.
The film was shot with the ARRI mini Alexa in and around Los Angeles, including Hollywood Blvd where the crew had to prepare and shoot a car crash.

"I learned a lot from my two years at NYFA," said Visciglia. "I used that knowledge to write, organize, pre-produce, and execute everything leading up to this feature."
As for some advice from the first time feature filmmaker, Viscigilia says, "Practice, practice, practice. Do, do! do! Don't give up hope. Do everything with passion. Nobody wants it as much as you, so you have to keep the energy and morale going. Read. Research. Pay attention in class. Also, this is 'art' as well as business, stay true to your art and stay within your budget."
by nyfa