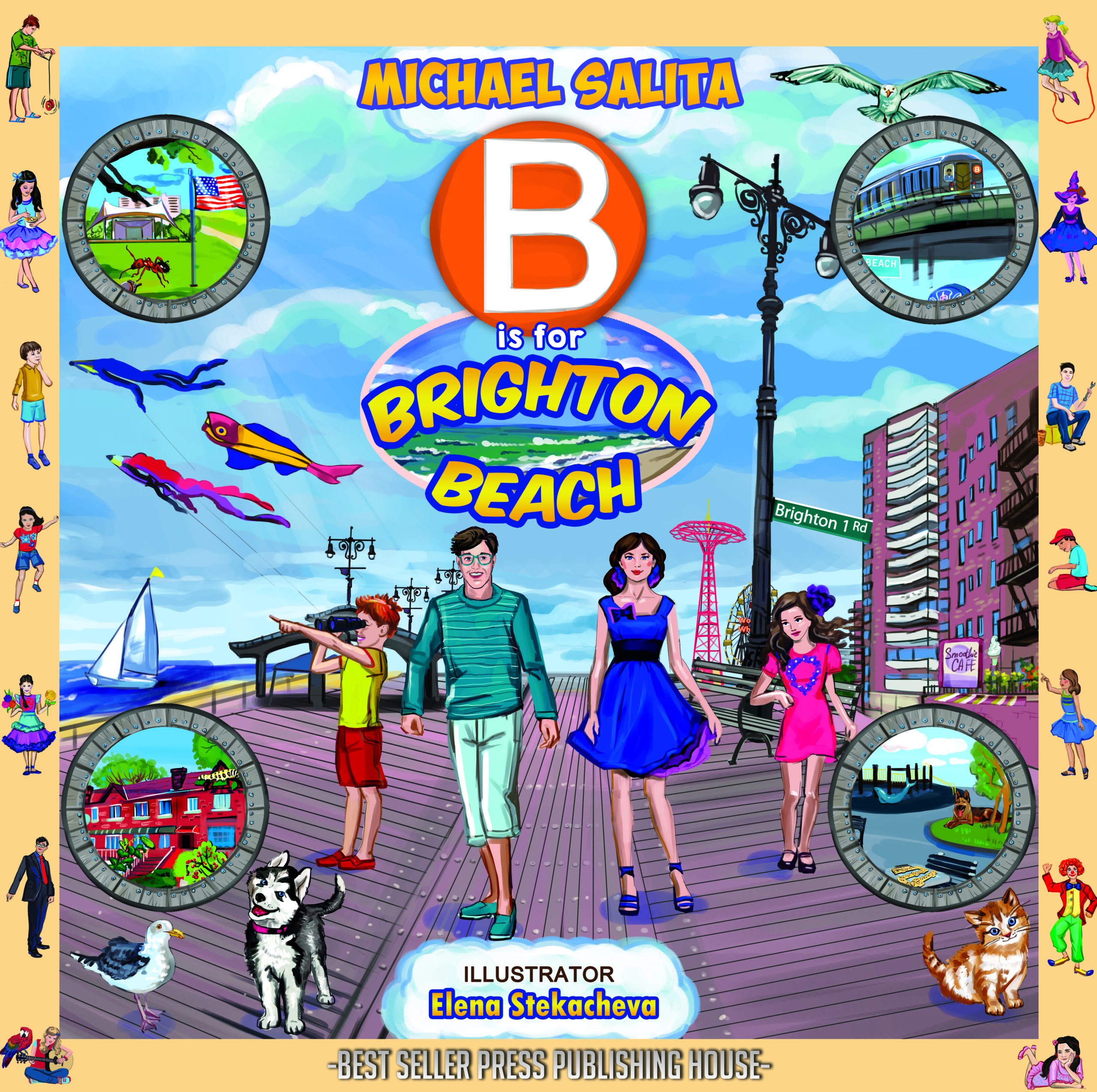 Former New York Film Academy Digital Filmmaking student and current pre-K teacher Michael Salita has recently released the children's book B Is For Brighton Beach, which provides a loving tribute to Brooklyn's Brighton Beach. The pre-K level book includes illustrations by Elena Stekacheva, and cleverly engage students with the alphabet while preparing them to read.
Similar to Salita's life, the story is also about a Brooklyn resident who emigrated from Ukraine and has embraced his new home in Brighton Beach. In the book, every letter manages to tell a story. Given Salita's filmmaking background, he wanted to create a book that looks just like the movies.
"My book [is] an alphabetical journey of Brighton Beach with a social studies component. Children, parents, grandparents, teachers and others can learn about the beautiful, bustling, beachfront neighborhood of Brighton Beach from a young child's point of view," said Salita. "And tourists and visitors can take advantage of the map and explore Brighton Beach from A to Z."
Thus far, Salita's book has already received wonderful reviews from the New York Post, Bay News, and Brooklyn Daily Eagle.
Salita's next project will be another alphabet book O is for Odessa, which will focus on the city where he was born and provide an introduction to that city for U.S. children and educators.
If you're interested in purchasing B is for Brighton Beach, please CLICK HERE.
by nyfa