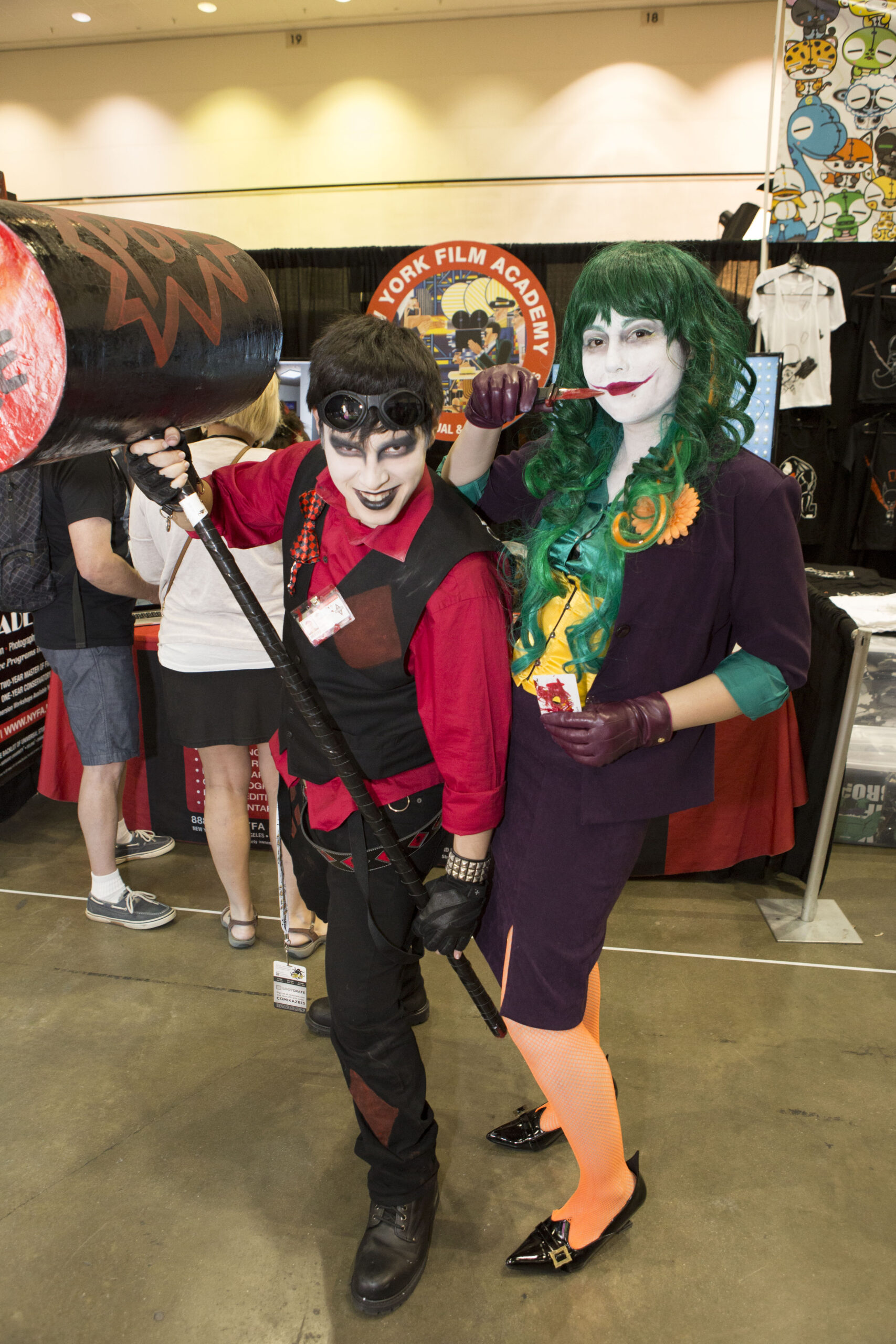 New York Film Academy's Screenwriting Department presented three engaging and interactive panels about Transmedia and Franchise Development at ComiKaze, a comic book convention at the Los Angeles Convention Center over Halloween weekend. Associate Chair of the Screenwriting Department, Adam Finer moderated all three panels, and faculty member Josh Eiserike (G. I. Joe: Renegades) was a panelist for the three back-to-back sessions discussing transmedia storytelling—how stories have evolved and how to build stories and franchises across multiple platforms.
In the first panel, Adam and Josh discussed various story world franchises—from comic book superheroes, to television shows and novels, and even My Little Pony. They also explored how different platforms (Web, television, comics, live events and more) enhanced the story and fan experience—and how crucial fan engagement is to building franchises.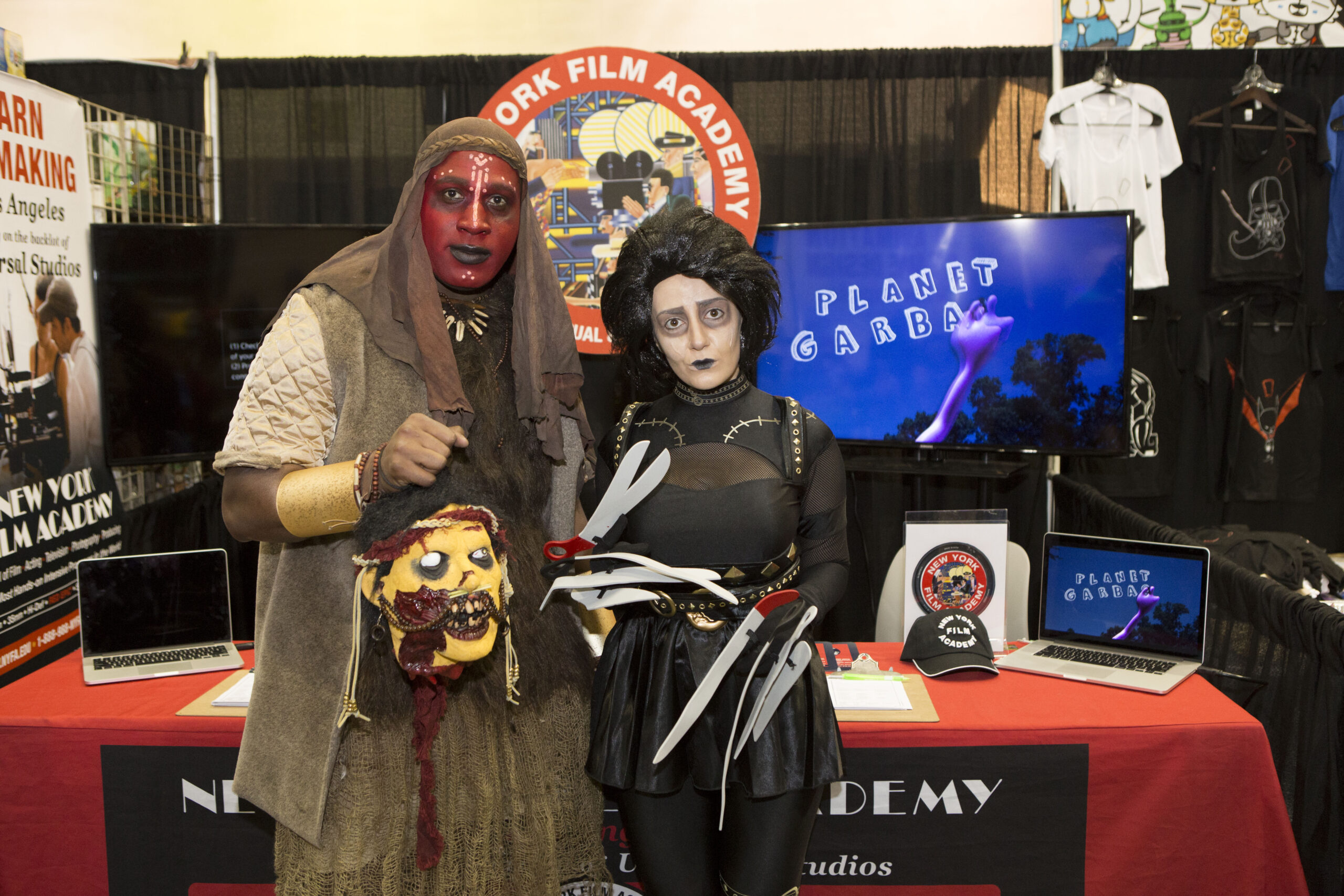 In the second panel, Adam and Josh were joined by fellow faculty member Margaret Dunlap (The Lizzie Bennett Diaries) to listen to audience pitches and help workshop ideas. They spoke about the importance of understanding the best platform to launch an idea—often encouraging audience members to start small with comic books or Web series. Audience members also offered feedback on looking at similar properties to the pitches and were encouraged and inspired to create their own worlds.
For the final panel on Life In Transmedia, Adam, Josh and Margaret were joined by Transmedia Storyteller Alane Adams (Founder of the Rise Up Foundation and author of the Young Adult series Legends of Orkney and its location-based game BattleKasters) and fellow NYFA instructors Christina Weir (Arli$$, New X-Men), and Scott Rogers (God of War, the Maximo series, Pac-man World and author of Level Up! The Guide To Great Video Game Design and Swipe This! The Guide to Great Touchscreen Game Design).
Adam moderated this lively discussion about creating for different platforms, where ideas come from, how to determine the best place to start, the joys of collaboration and how to survive while pursuing a passion for creating.
by nyfa