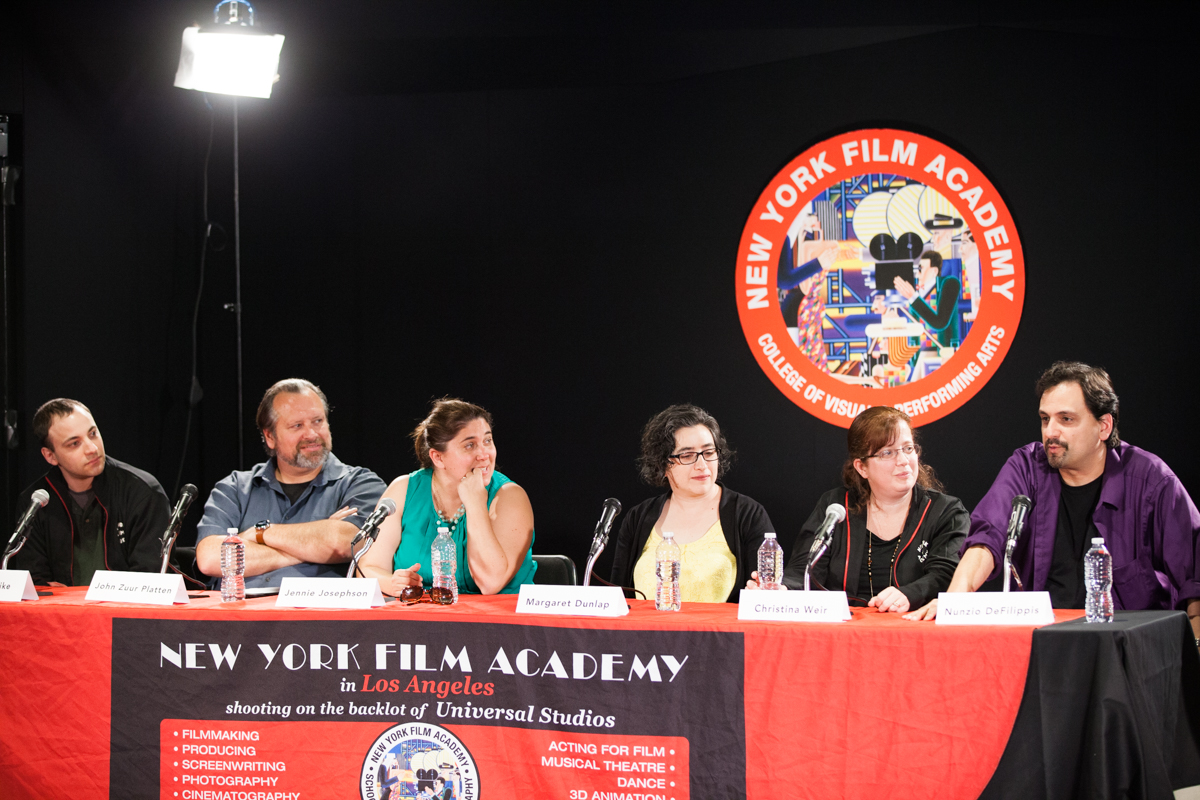 On Thursday, April 9th, the New York Film Academy, in cooperation with Final Draft, hosted a "Life In Transmedia" Panel. The panel was arranged as part of NYFA's Final Draft Fellowship, a 12 week Writing Fellowship for the finalists and winners of Final Draft's Big Break Contest. The fellows were in attendance at the panel, as were NYFA students and alumni. The Panel, the first in a series, will soon be followed by a "Life In Television" Panel and a "Life In Features" Panel.
The "Life In Transmedia" Panel, moderated by Adam Finer, NYFA's Associate Chair of Screenwriting and architect of the school's groundbreaking Transmedia track and Media Studies Program, explored the life of content creators, writers and producers in the new and expanding field of Transmedia. Also examined were the individual mediums that play a role in Transmedia, such as comics, videogames, podcasts, blogs, and webseries.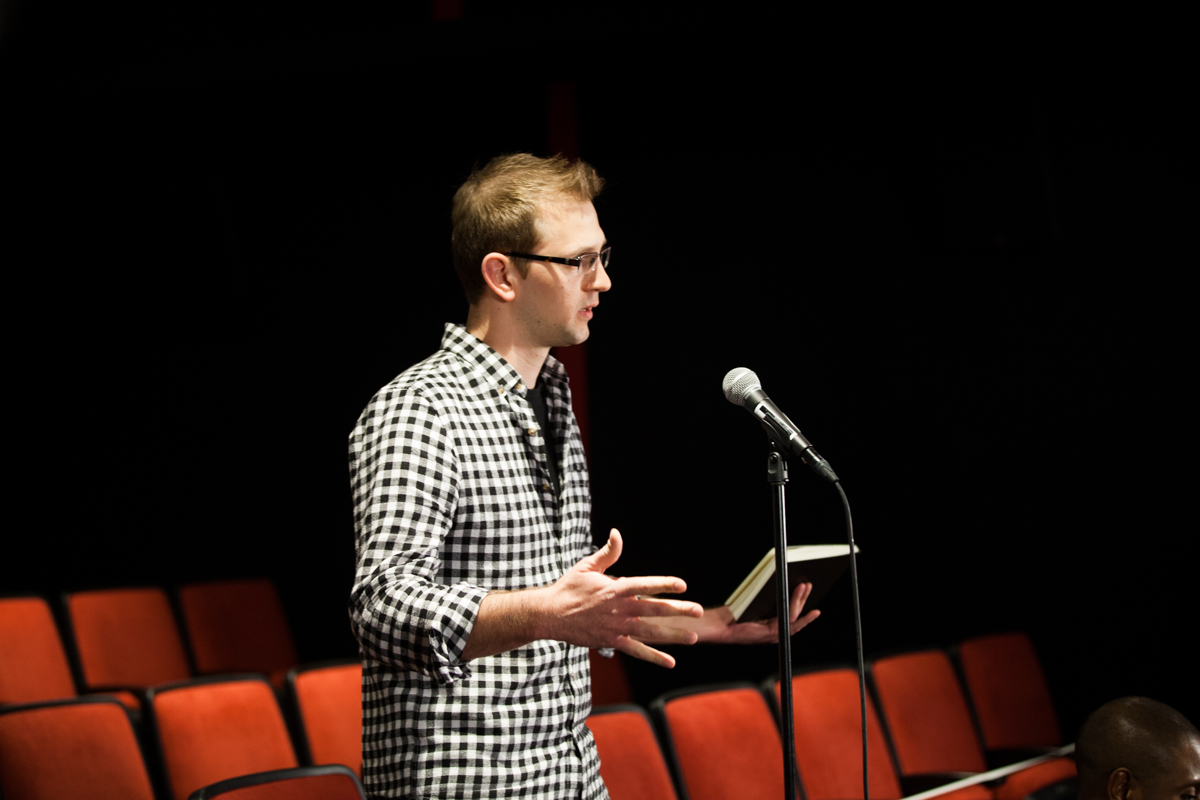 Some notable words from the panel included:
"Whatever your platform is: if it's the web, if it's comics…write every day. Even if you're posting it, even if it's garbage, just something, write something every day. And keep doing that and you will have something." – Josh Eiserike

"Transmedia, or multi-platform narratives, it's telling a story in a way that asks the audience to lean in as opposed to just leaning back for the story. It's asking the audience, hey, we've got a bigger world here. You don't just have to watch it you can poke your head in and interact with it a little bit." – Margaret Dunlap

"I think transmedia takes you beyond 'but' and 'so' as solutions, and it's much more 'this happens, and then over here this other thing happens'. When you're in transmedia, you want us to ask 'what's behind that door? What's in that safe?' …You want the fans to ask 'what's the combination to the the safe?' And you want the fans to find out what's in it." – Nunzio DeFilippis
Adam engaged the panelists in a spirited discussion of the avenues that led them to the Transmedia world. The panelists explored what makes a Transmedia project and debated the definition of Transmedia. Panelists ultimately defined Transmedia story telling as building story worlds that have unique story components in various different storytelling platforms. The panelists delved into the growing nature of Transmedia itself, how to build and engage an audience in various media forms, the virtues of each respective medium, and storytelling across all media. Panelists discussed the unique ability of Transmedia storytelling to truly engage an audience and even have the audience expand the story world.  A conversation about how to use crowd-funding to activate an audience to support a project examined how to access the community to finance projects and even a career.
"You need to be able to embrace the chaos. You kind of have to hug it and expect it and if you're not rattled by it then you can look at it as something kind of amazing. And really cool stuff happens." – John Zuur Platten

"I'm not sure you can always start out with a transmedia project. It's really big and complicated and overwhelming. You have to start with the story you want to tell, the character you want to explore, a thing you want to do and figure out which is the best medium for it." – Christina Weir

"For everyone here there's a pinpoint moment, maybe five, that lead down the road to whatever amazing thing they're doing today." – Jennie Josephson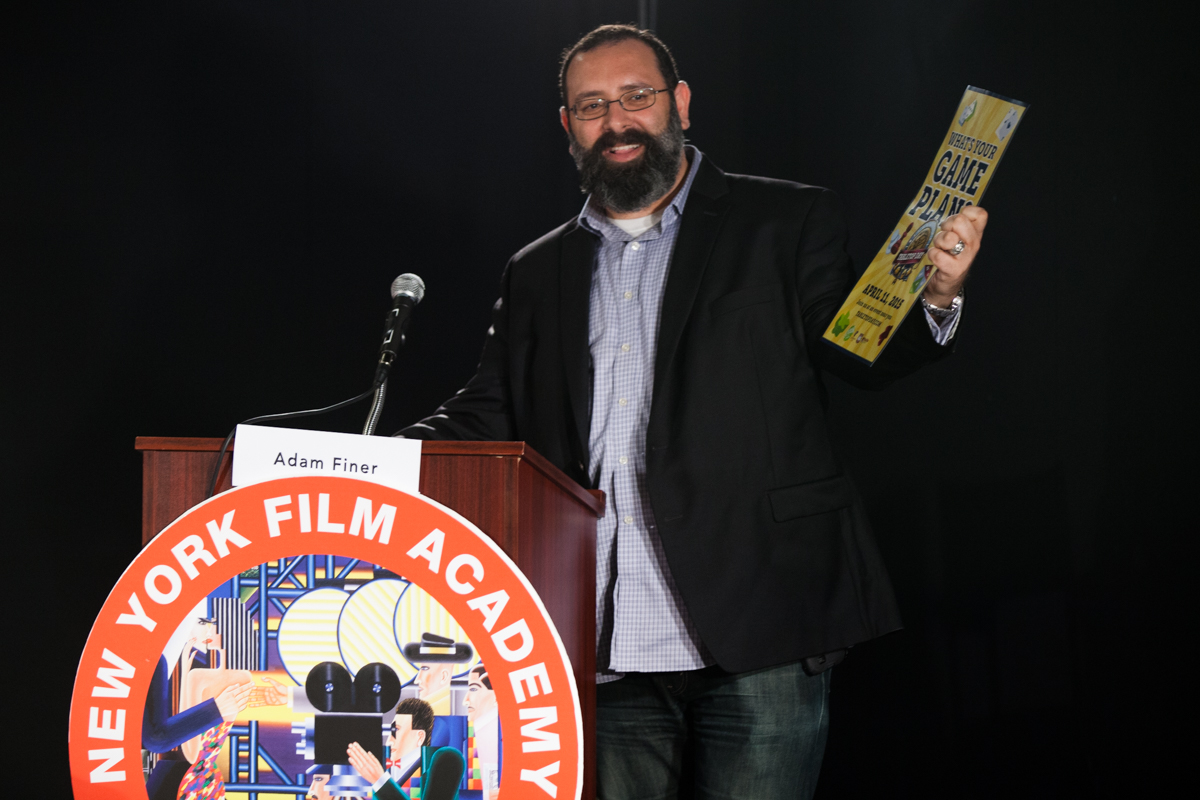 The Transmedia panelists (all of whom teach, or have guest lectured, at NYFA) included:
John Zuur Platten, writer/producer of video games (Google's INGRESS, THE CHRONICLES OF RIDDICK, FEAR EFFECT) and co-author of the book THE ULTIMATE GUIDE TO VIDEO GAME WRITING DESIGN
Jennie Josephson, producer, blogger, and podcaster (CBS Interactive, Yahoo!, Daily Tech News Show with Tom Merritt)
Margaret Dunlap, writer on the Emmy Award Winning webseries THE LIZZIE BENNET DIARIES, Executive Producer of the webseries WELCOME TO SANDITON, and writer on the TV series EUREKA and THE MIDDLEMAN
Josh Eiserike, writer/artist for MAD MAGAZINE, and the comics (ANYONE BUT VIRGINIA, ANNA AND PAT)
Nunzio DeFilippis (chair of the Screenwriting Department) & Christina Weir, writers of the comics X-MEN, BATMAN CONFIDENTIAL, BAD MEDICINE, FRENEMY OF THE STATE, as well as the TV series ARLISS and KIM POSSIBLE.
At the end of the discussion, the audience was invited to ask questions, which ranged from how-to advice to specific questions about the writing work and preferred medium of each panelist. The ultimate message imparted was to find the medium that works best for the story you want to tell and go out and do it. Create. Write.
Adam Finer left the audience with these final words of inspiration: "You guys can create content. You guys have access to an audience. You can steer the ship easily and not have to worry about having a giant battleship block you. You have the ability to create these worlds and engage that audience in a way we've never had before."
Led by DeFilippis, Finer and Weir, New York Film Academy's Screenwriting Department offers a cutting edge Transmedia Track in the MFA and BFA Screenwriting Programs.
by nyfa