On Wednesday, October 4th, New York Film Academy hosted an early screening of the already critically acclaimed "The Florida Project," as part of the Producing Department's Industry Speaker Series.  NYFA Instructor and Producer of the film Darren Dean was on hand to introduce the film and participate in a Q&A session following the screening. Produced by Sean Baker, "The Florida Project" focuses on Florida motel residents who live in the shadow of Disney World in and around Celebration, Florida (Kool & The Gang's post-disco smash "Celebration" blares during the credits). We previously wrote about the film's premiere at the prestigious Director's Fortnight at Cannes. The film is being distributed by A24 which has positioned itself as a curator of excellent cinema with recent releases such as "Good Time," and last year's excellent, Academy Award-winning "Moonlight."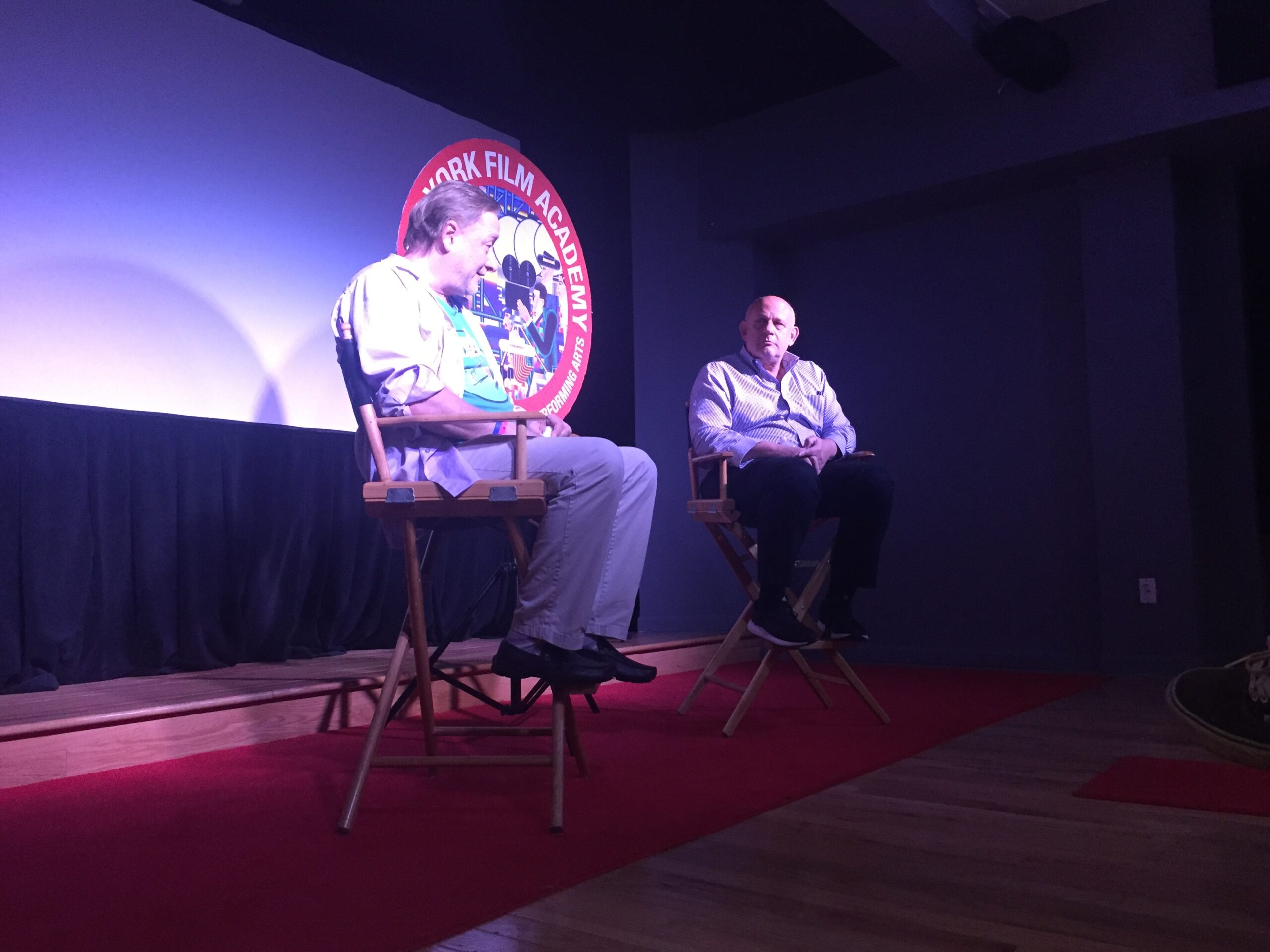 Neal Weisman, Chair of Producing at NYFA, introduced the film and moderated the Q&A with his colleague. Dean described his entry into the film industry as such: "I started making films when I was 40. I was working marketing. I worked with Sean, went back to school to complete my degree, and ended up shooting a film he liked." He continued,"I know no other world. I don't know the 'let's go from the paper, let's strictly follow the rules' world." His unique vantage point was valuable to students who may eventually try to marry traditional methods with experimental filmmaking styles such as Baker and Dean.
"[Sean] likes to get involved with the families that live in the motels, for example, or, in 'Prince of Broadway', the West African street hustlers, or, in 'Tangerine', the trans sex workers." As Mr. Weisman put it, this lends an authenticity and honesty to all of Baker's work. "If there's one thing I've learned to trust, it's his instinct." "Create this pastiche of 'The Little Rascals. This is Sean's tribute to 'The Little Rascals.'"
"We are two straight, white men from New Jersey who happen to think straight white male filmmaking is boring," Dean joked referencing his work, such as the acclaimed "Tangerine," with Baker. The newest film focuses on another marginalized group, the "hidden homeless" people living week-to-week in motels outside of Orlando. A number of the bit parts were people who actually live in the motels with no prior acting experience. Like many actors and actresses in Baker's previous films, the female lead, Bria Vinaite, was cast from Instagram. Veteran actor Willem Defoe is the "name" of the cast and delivers a powerful performance as the tough but empathetic manager of the motel. The main child character, Moonee, is played by Brooklynn Prince who is astounding and is sure to receive recognition come award season.
New York Film Academy students from Filmmaking, Screenwriting, Acting for Film, and other disciplines were captivated by the harrowing drama and stuck around for questions afterward. Following the Q&A, Dean was gracious enough to sign posters given by A24 and chat with students and aspiring filmmakers.
"The Florida Project" is released nationwide this Friday, October 6. Director Sean Baker will be attending a Q&A at AMC Lincoln Square in New York City following the 9pm showing of the film. See below for more info.
UPDATE: "The Florida Project" has since been nominated for the following major awards, among others:
Golden Globe – Willem Dafoe for Best Supporting Actor
Independent Spirit Award – Sean Baker for Best Director
Satellite Award – Sean Baker for Best Director
Screen Actors Guild Award – Willem Dafoe for Outstanding Performance by a Male Actor in a Supporting Role
Gotham Independent Film Award – Brooklynn Prince for Breakthrough Actor
by nyfa