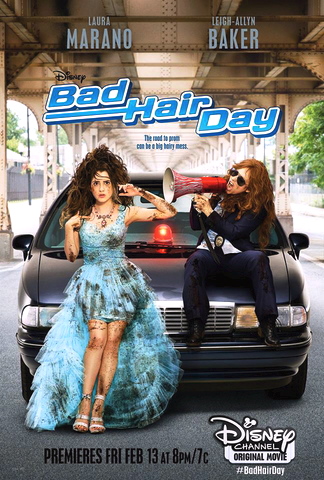 In a rare occurrence, it is Friday the 13th for the second month in a row.
While this month's 13th is sure to have its fair share of entertainment news, a month ago marked the premiere of Disney's Bad Hair Day.
The original feature film was a huge hit with several younger key demographics, and we are proud to say that Denise Carlson, a NYFA senior producing instructor in Los Angeles, was a executive producer on the project.
Bad Hair Day, which stars Disney Channel's Laura Marano and Leign-Allyn Baker, amassed 4 million views, making it the #1 kids' cable TV film for the year, and the #2 cable TV movie overall.
The audience was comprised of 2 million viewers age 2-11 (5.1 rating), 1.6 million viewers age 6-11 (6.9 rating) and 1.4 million viewers among Tweens 9-14 years old (5.9 rating).
While the public television premiere was on February 13th at 8PM, verified users of the Watch Disney XD app got early access on February 6th. During that week of the early release, 435,000 viewers saw the movie on tablets, phones, computers, and set boxes.
by nyfa