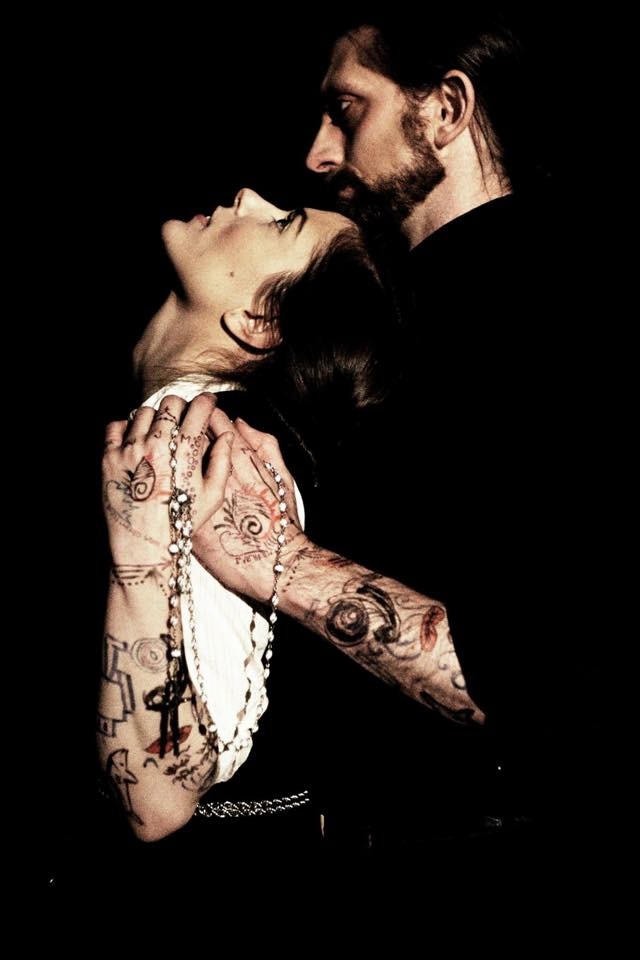 We'd like to congratulate New York Film Academy Acting for Film instructor, Isaac Byrne, who recently won a New York Innovative Theater Award for Directing. The award came for his work on In Vestments, which also won Outstanding Premier of a New Play.
In Vestments, written by Sara Fellini, is about four priests and a sacristan who are haunted by their pasts and their present addictions while they live and work in a crumbling church they are struggling to rebuild. This unique performance took place at the West Park Presbyterian Church, which was abandoned for a while and is now in the process of being rebuilt. The play was considered a site specific and immersive performance. Audience members were led to their pews and seated by nuns. In that sense, the play happened all around you, not just in front of you on a stage.
This isn't Byrne's first involvement with an award-winning play. He was also nominated for directing The Other Mozart by Sylvia Milo, which won for Outstanding Solo Performance and Original Music.
We had a chance to catch up with the award-winning director to gather some more insight on In Vestments, his career, and his teaching.
How did you get involved with the project and where did the idea come from?
The playwright and lead actor, Sara Fellini, took my private acting class for a year and then came to me with a play she had written called Hazard a Little Death— which I ended up directing. We produced that play several times, always using a number of former NYFA students as actors in each production. Kaitlan Emory, Tara Scalesi, Daniel Benhamu, Antonio Thompson, Brigita Cajauskyte, Linnea Larsdotter, and Mary-Anne Wright all performed roles in the various productions.
Sara had worked for years as a sacristan at a Catholic Church in Queens and after the success of Hazard a Little Death (that play was nominated for number of Planet Connection Awards including Antonio Thompson for Actor in a featured role) she wrote In Vestments, which was inspired by her time as a sacristan.
We developed the project over several months, with the help of some other NYFA people: faculty Rico Rosetti, John Desiderio and former students Connor Lyons and Ben Mann.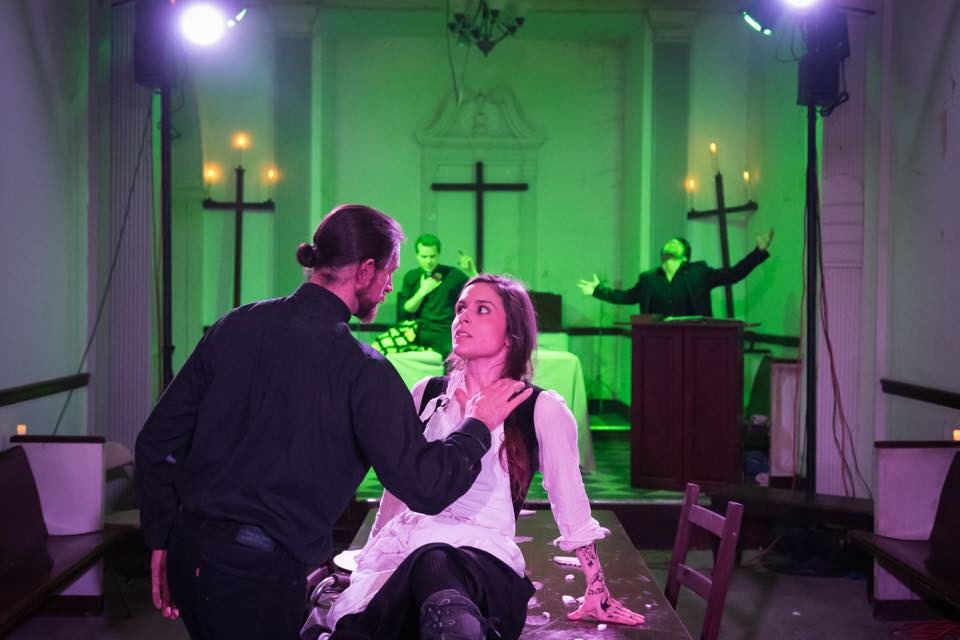 What does this most recent award mean to you as an artist?
It's always nice to be recognized for your work, especially on artistically rewarding pieces that aren't big financial pay days. I'm mostly just happy that the hard work that the cast and crew put in paid off. It's very validating. Sometimes you make money and sometimes you don't make money but they give you nice little award for your resume and mantelpiece.
It gives you a little more cache when you're meeting people, and you always meet more industry people when you get nominated for something. I'm actually meeting this week with a film and theatre producer that was one of the judges for this award, so hopefully this will lead to some more successful projects.
How do your professional achievements and experience come into play during your teaching?
Well, it's always helpful to have a concrete recent example to point to when you're trying to explain something in class. It's good to be able to say: "that project just you saw; this is what we used to accomplish this" or "what I'm trying to show you right now; this is how that actor accomplished that performance you watched last night."
You have to stay fresh and in the game, I think. The industry is always changing and growing and if you keep working, you do too—as an artist but also as a teacher, too.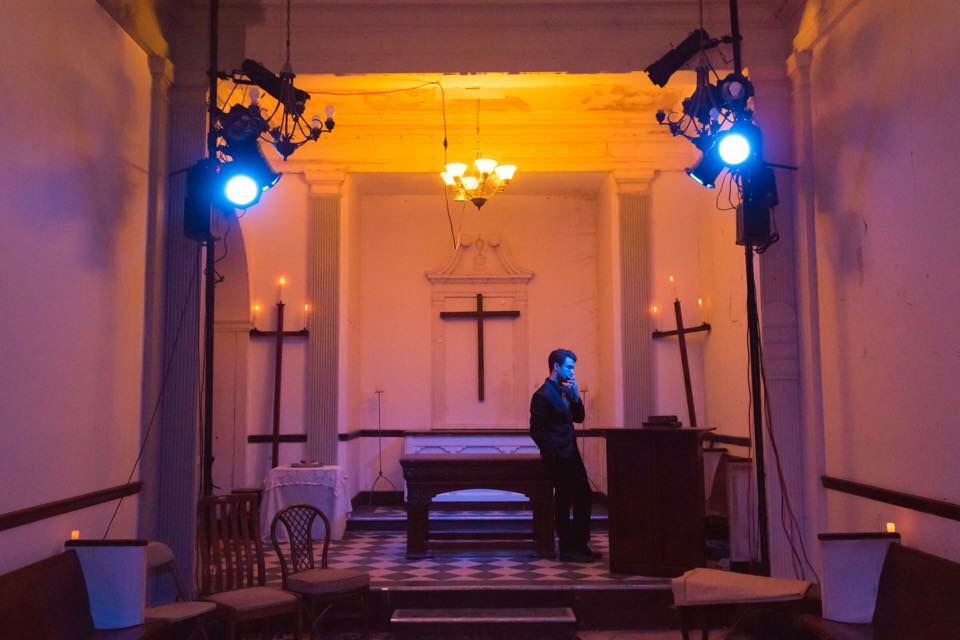 What advice do you have for students looking to break into the world of theater / directing / acting?
Just know that there's no magic day where you suddenly transition from student to artist. Your career has already begun. Your work and your attitude in the classroom is going tell everyone around you whether you are someone they want to work with. It's not about talent; it's about trust.
We had a lot of people, including some very notable Broadway actors, audition for the role of Jakamo in In Vestments. But it was Pierre Marais' incredible diligence in his time as a student at NYFA that convinced me that he could do the role. I fought for him because I knew he had the talent and the ability, but most of all that I could trust him. Pierre really was at the heart of that production in so many ways. We fell right back into the language and rhythms we had working together in the classroom and it really helped speed up and facilitate the rehearsal process.
You never know where your next job is going to come from, but it almost always comes from the relationships you've built. Whether it's a teacher or fellow student or someone you meet in an audition room after you graduate, you've got to get good at earning people's trust with your skill, your attitude, and your professionalism. If you're hard working and have a good attitude in a class then you're building a reputation and a skill set that's going to get you work.
by nyfa