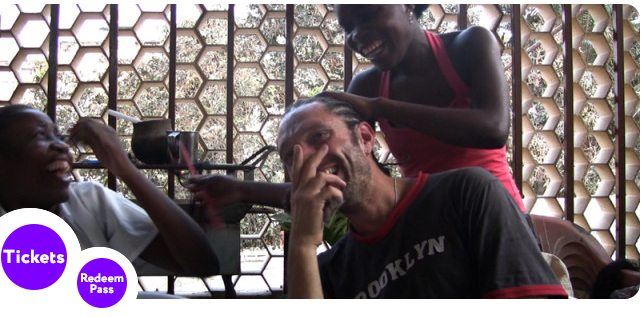 Filmmaker Jeremy Xido will be premiering a live performance/film production The Angola Project. New York Film Academy students can buy discounted tickets to this unique live event.
The Angola Project 
by Jeremy Xido/CABULA6
as part of Performance Space 122's COIL 2014 Festival
The Angola Project playfully straddles the worlds of live performance and filmmaking – constructing a movie in real time from fragments of film and narrative, only to have it crumble into disarray. A trilogy of solo performances tearing apart the tradition of Travel Lectures from the 19th century, Jeremy Xido leads the audience on a very personal journey into real-life attempts to finance a film and confront the truth of mortality.
Where: The Invisible Dog Art Center, 51 Bergen Street in Brooklyn
Jan 14 – Parts 1 & 2 at 7pm
Jan 15 – Part 3 at 7pm and 9pm
Jan 16 – Parts 1 & 2 at 7pm
Jan 17 – Full Trilogy at 7pm
Single Parts: $20 General / $15 Students & Seniors
Full Trilogy: $25 General
(Making the final cost $10 for a single performance and $20 for the whole trilogy.)
by nyfa