New York Film Academy (NYFA) Executive Vice President for the China region, Dr. Joy Zhu, attended and juried for the 8th annual Asian World Film Festival (AWFF).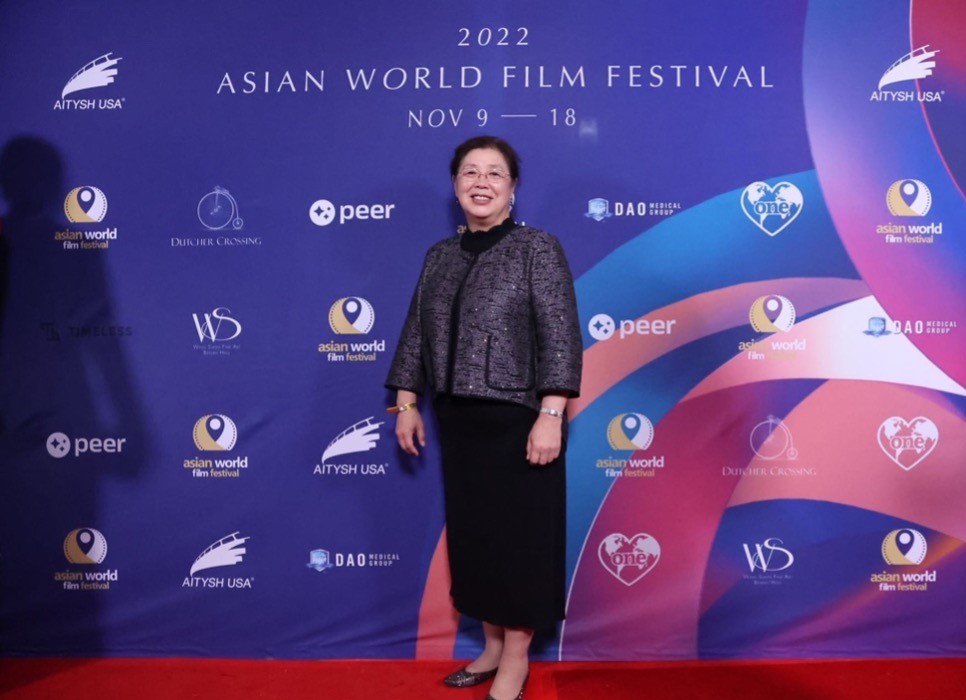 AWFF showcases the best in Asian cinema and filmmaking in Los Angeles, California. The Festival is unique because they do not accept submissions to screen at its event. The AWFF exhibits films selected to represent their country by The Academy and the Hollywood Foreign Press Association. All exhibitions are by invitation only and include movies nominated for the Oscars and Golden Globes for "Best International Feature Film" and "Best Motion Picture" in the Foreign Language categories from the Asian continent.
In November 2022, film and television industry professionals, NYFA students, and alumni attended the Young Filmmaker Showcase (an AWFF Special Program). At the event, Dr. Joy Zhu gave an impassioned welcome speech.
At the AWFF awards ceremony in Maria Del Rey, California, Dr. Zhu discussed NYFA's educational efforts to support the next generation of filmmakers to realize their talents. She highlighted the successes of NYFA's Asian student population.
"In our eighth edition of AWFF, we exemplified our good fortune by screening eight examples of cinematic riches," said Georges Chamchoum, AWFF Executive Director.
Dr. Zhu attended the star-studded closing night of the Festival, whose attendees, presenters, and awardees included Desmond Chiam, Daniel Wu, Albert S. Ruddy, Lani Netter, Jennifer McCormick, Raghu Kilambi, Alan Vo, and Jenny Ai Trinh Thai, among others.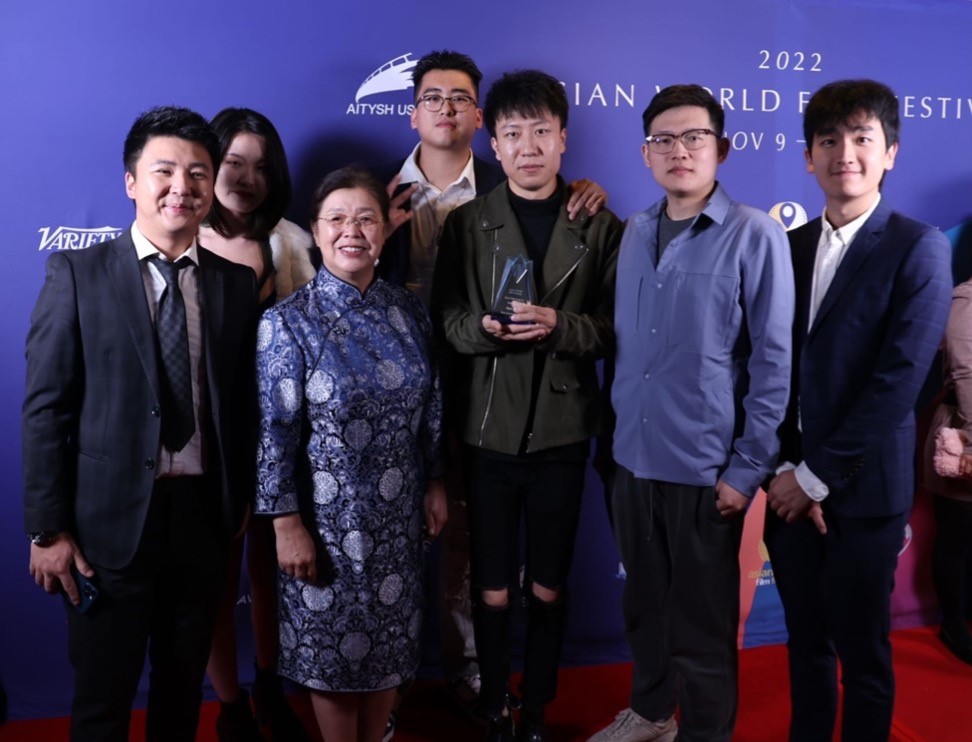 Ministries, embassies, and critical entertainment industry figures, including The Academy and the Hollywood Foreign Press Association members, support the Asian World Film Festival. The Festival welcomed VIP guests, including Angelina Jolie, Peter Chan, and Shannon Lee, in past years.
Over its eight years running, the Festival Advisory and Honorary Boards consisted of industry leaders and cultural representatives from around the world. Past cultural representatives and guests include Oscar-nominated producer Gil Netter (Life of Pi, The Blind Side), Oscar-winning screenwriter David Seidler (The King's Speech), award-winning director Jean-Marc Vallee (Dallas Buyers Club, Wild, Big Little Lies), award-winning director and writer Lulu Wang (The Farewell), producer Andre Morgan (Warlords, Cannonball Run) producer Tabrez Noorani (Slumdog Millionaire, Lion, Eat Pray Love), and actors Joan Chen, Lisa Lu, Tzi Ma, and Lucy Liu.
by nyfa