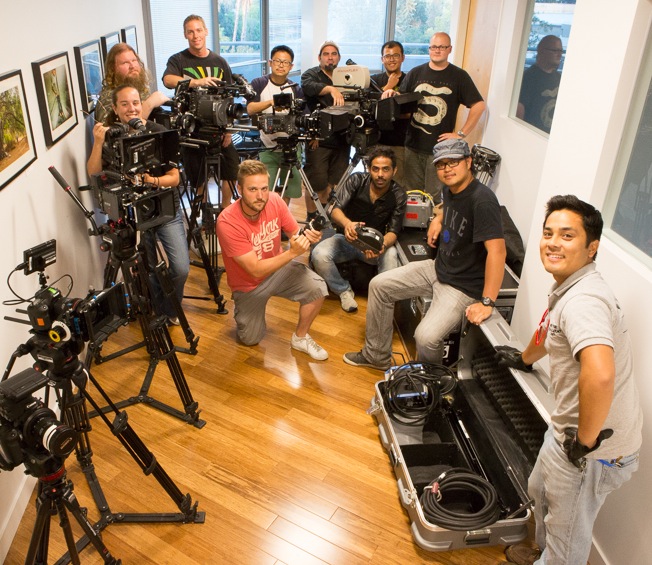 By their 4th semester, the MFA Cinematography students at New York Film Academy Los Angeles have worked with a wide variety of film and digital cameras including 35mm, Super 16mm, Red Epic and Scarlet to name only a few. With the Master's Camera Technique class now underway, they can add the Arriflex Alexa to that list. LA Cinematography Chair Michael Pessah has been teaching them the in's and out's of this cutting edge camera, taking a hands-on approach by shooting tests and scenes throughout the class.
In addition to working with the Alexa, the class is also conducting the "Ultimate Camera Shoot-Out". Under the guidance of instructors Michael Pessah and Rick Greenwood, the cinematographers will shoot tests to evaluate the best of the best cameras, gaining an understanding of the strengths of each format. The test will examine the following nine cameras:
Arriflex 535 (35mm)
Arriflex SR3 (Super 16mm)
Arriflex Alexa
Red Epic
Red Scarlet
Sony F65
Canon C300
Blackmagic Pocket Cinema
Canon 5D mk3
The class will view the footage in a high-end color correction room at Fotokem in Burbank, allowing the students to see critical differences in a professional screening environment. The students are excited about this unique opportunity to compare the various state-of-the-art formats and look forward to viewing the results. We are confident this will give them the knowledge to pick the right camera for each project as they start their careers the film industry.
by nyfa