On Monday, May 8th New York Film Academy students from the Documentary, Game Design, and Filmmaking gathered to do a one-on-one meet and greet with composers from the Academy of Scoring Arts and the Los Angeles College of Music.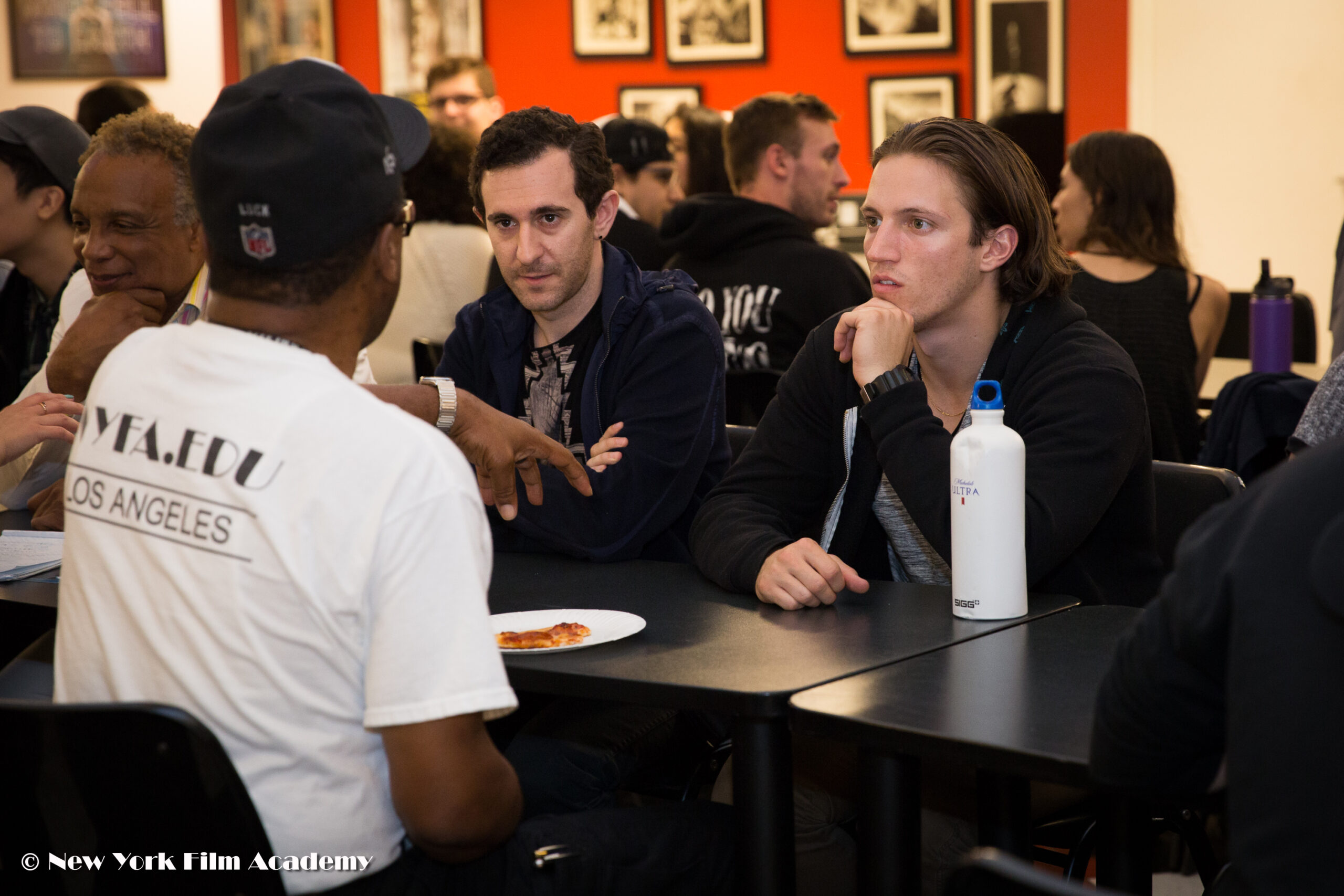 Students went round robin style as they interviewed with the twenty different composers. They described their projects, what they hoped the music would achieve, listened to samples, and spoke about the best way to connect and communicate with composers when working on a project.
Head of Documentary and organizer of the meet and greet, Barbara Multer-Wellin, was excited to have students explore original music for their projects. "A good score can change the way an audience feels about what their viewing," she said. "A great score can make a picture. Cultivating these relationships early is vital for our students."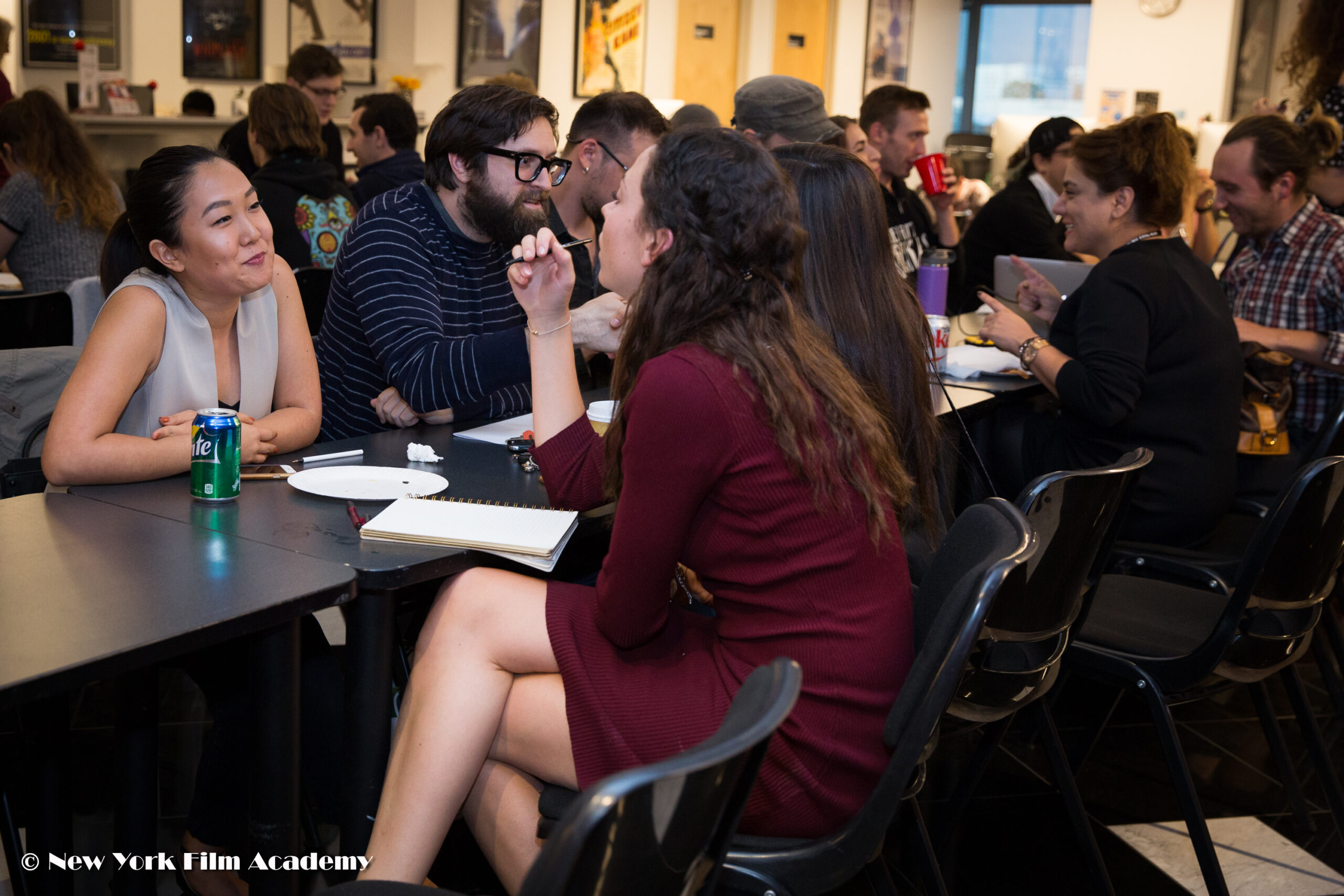 One student, Juanita Alvarez described the experience as one her favorite opportunities at NYFA. "The only thing I can't get at NYFA is a film score," said Alvarez. "Originally, I had placed fair use music I found online over the film. But after meeting not one, but four great composers tonight and hearing what they could do for my project, I'll be making room in my budget for an original score."
The New York Film Academy would like to thank the composers who took the time to speak with our students.
by nyfa