On Thursday, October 5th, 2017 the New York Film Academy was excited to welcome back alumnus, Daniel Lusko. This was the third Alumni Spotlight screening of the year. Gabriela Egito, the Alumni Relations Coordinator for the Los Angeles campus, hosted the evening.
Since graduating from the One Year Filmmaking Program in 2007, Lusko has worked across the film industry in multiple roles. He's directed five shorts, six documentaries, and two feature films. To hear Lusko tell it, he's just getting started. Lusko, who has produced most of his own work, was adamant about self-promotion.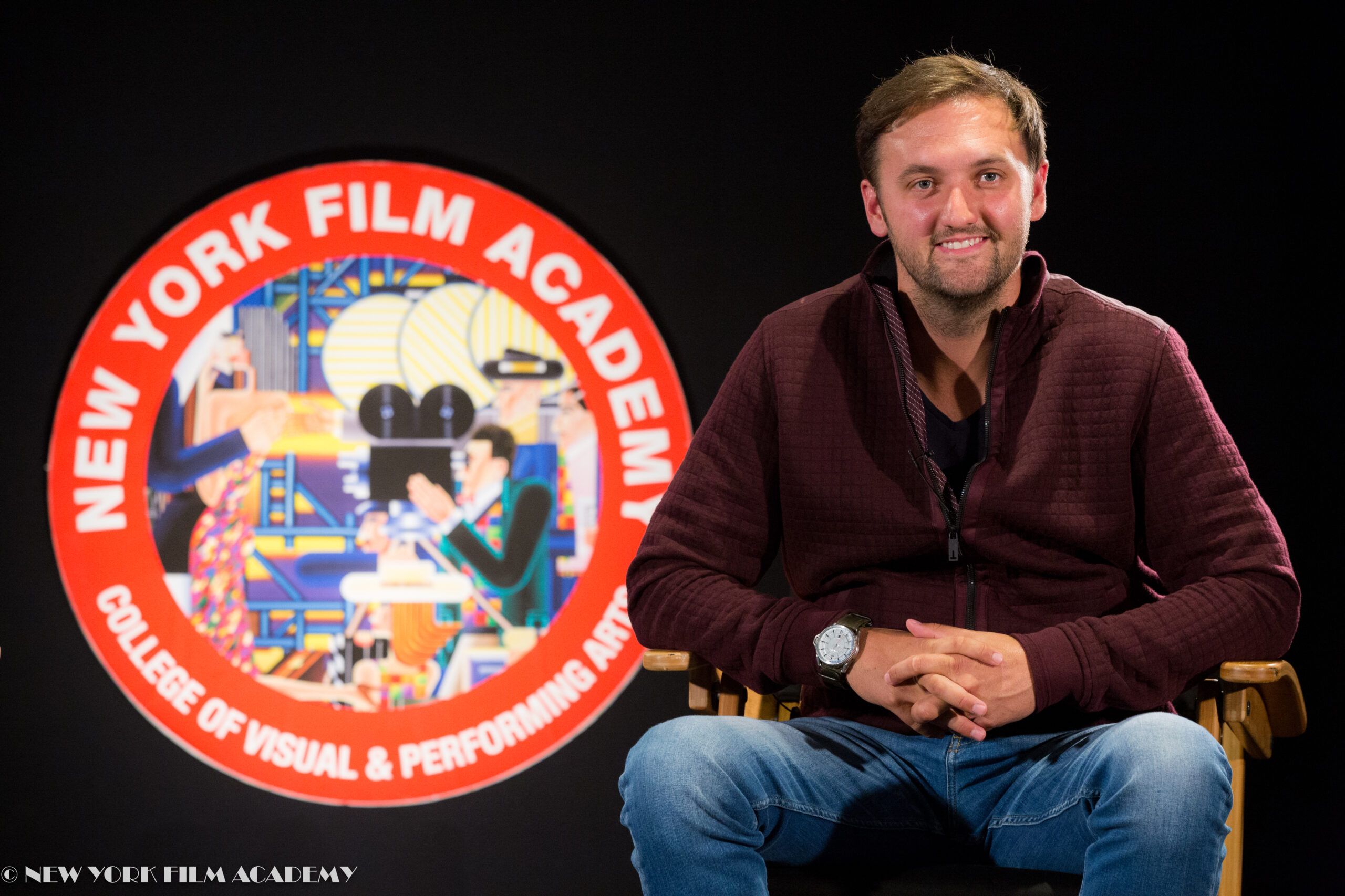 It only took him five years to direct his first feature. He spent a decade shooting documentaries in Iraq. He interviewed terrorists, soldiers, and politicians, including the Prime Minister of Israel, Benjamin Netanyahu. All the while Lusko was writing a feature script that would become his calling card. "Persecuted" is a political thriller about a devout man refusing to back a powerful politician's plan for sweeping religious reform.
While shooting the documentaries, Lusko met Grey Fredrickson, known for producing the Godfather series who became interested in producing his next film. After speaking with Fredrickson, Lusko thought it would be a good idea to try and pitch his film to Asylum.
Lusko began taking a look at his usual film crew. He asked Chris Ridenhour to be the composer on "Persecuted," provided Chris could connect him with The Asylum studios.
Asylum built their entire model on the Rodger Corman theory. Corman was the king of B cinema in the 1960's and '70's. He directed "The Wasp Woman," "House of Usher," and "The Intruder." These films gave Francis Ford Coppola, William Shatner, and Martin Scorsese their big breaks in the film industry.
The two million dollar price tag was more than Asylum was looking to spend, but they recognized Lusko's passion. Asylum gave Lusko his first feature project, a B horror film called "500 MPH Storm." It was filmed in twelve weeks and on a 200 thousand dollar budget. Lusko completed the film on time and on budget, which is a major feat. "It was one of the most incredible experiences of my life. It was so much fun. It was such a huge challenge. I gained momentum through the connections I made on this film. It was all about giving opportunities to other people and staying true to those commitments."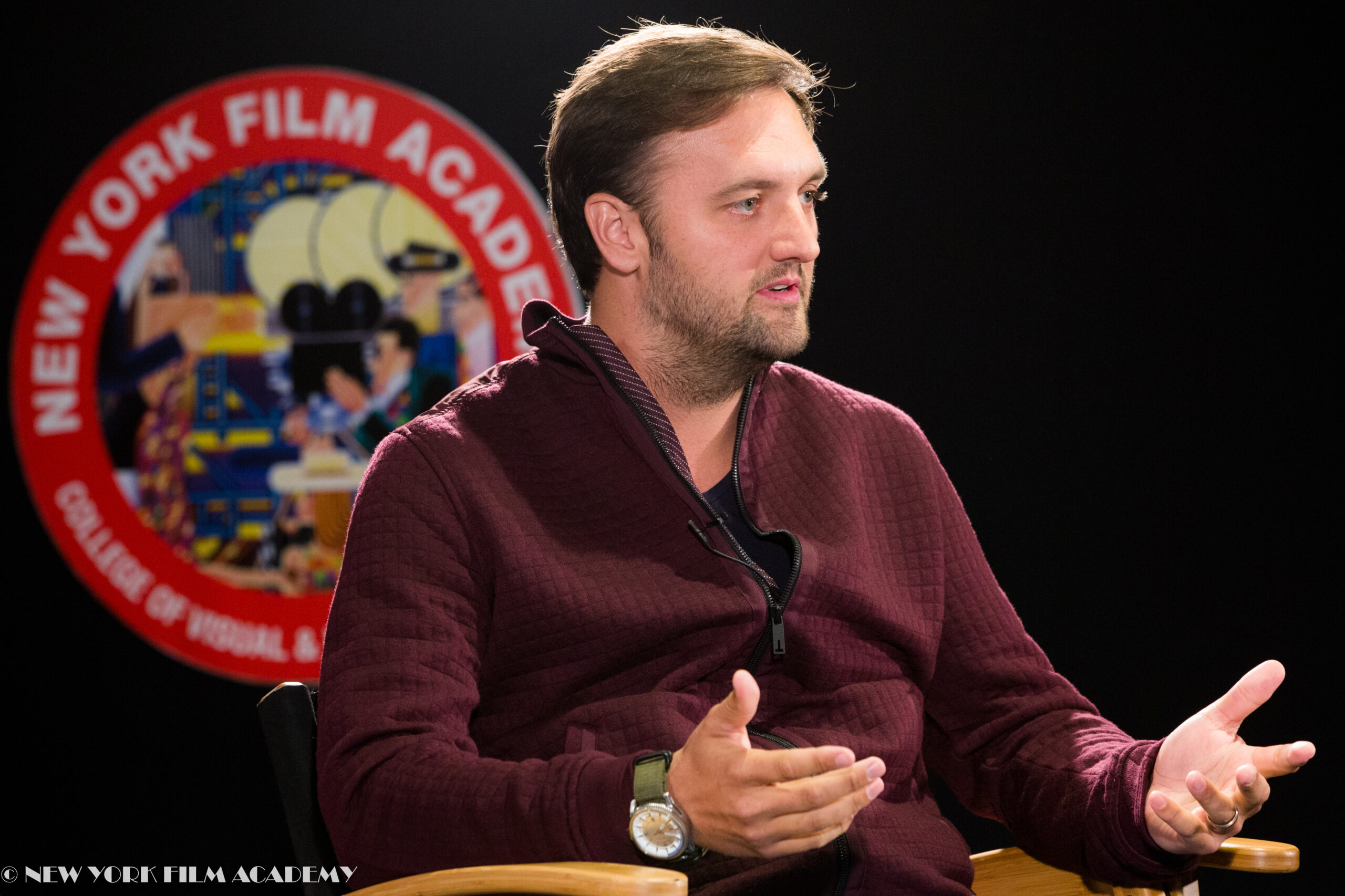 "The truth is, I made a decision before anything was set in motion, that I was going to make this film ('Persecuted')." Lusko believes that when a person is clear and direct about their intention they will eventually be able to achieve their goal. "It sounds a little easy. And, it's easy to say you're making a decision, but when your conditions don't line up, many people alter their path. I didn't do that." Instead, when Lusko was confronted with a no, he would bring his project to the next person in line.
"You've got to be confident when you're standing in front of someone with a ton of money," Lusko said. "You've got to have the confidence that what you're presenting is worth their attention. There's nothing like personal interaction. That's why I say study sales." People can read confidence. If it's not there, they will not give up a dime.
"I'm selling right now," Lusko continues. "I'm trying to sell you on the value of the experiences I've had. Before you even take a film class you should learn about selling."
"Imagination is everything," is another piece of advice Lusko had for the students. While he was living with his sister, without a penny to his name, Lusko found himself looking at a photo of The Academy Theater in New York. He thought about what it would be like to screen a film there. Then, he made a decision that he would one day screen a movie there. He didn't know how or when but one day he would do it.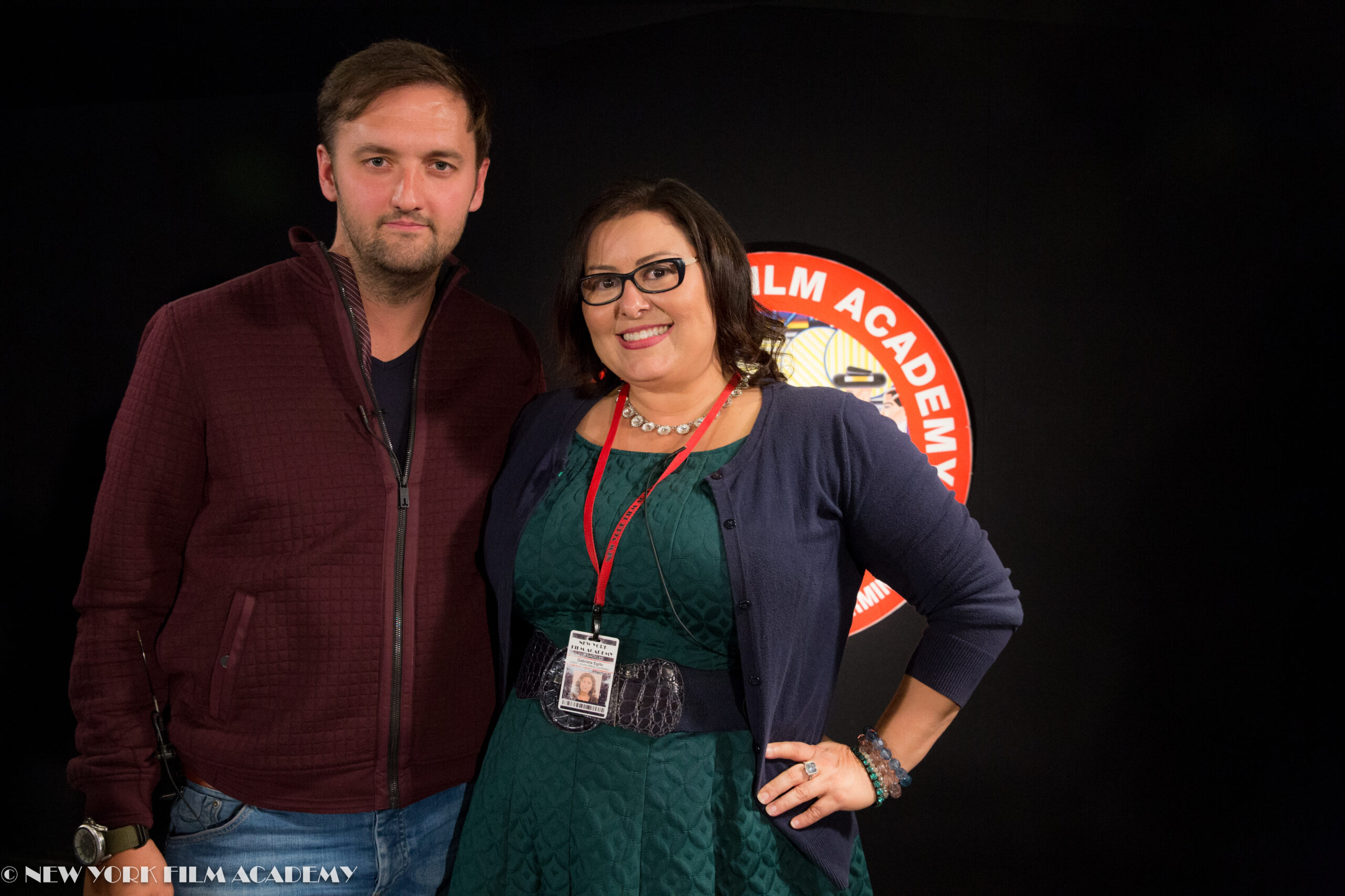 A few years went by. His film got funded. Then, one day, the publicist came to him, and said, "We think you should premiere the movie at The Academy Theater." Lusko never pitched the idea. "Letting go was a huge part of it. You can never desire what you already have. So if you believe you already have the release, that you already are a great actor, that you're going to produce a great film, how can you sit here wanting?"
Lusko encouraged the students to be one hundred percent committed to the work they were going after. "You've got to be hungry. If you're going out for a mentorship program and they ask you why you want to work with them, don't say, 'I'm just checking it out.'" Let them know this is your only desired position. Many people, according to Lusko, have diversified too much.
Trying to direct this, learn that, and develop something else over here, dilutes a potential candidate. Making movies and television is expensive. Investors, studios, and producers want to work with creators who are confident and direct. Working on one project at a time and giving it the utmost attention sends a message of being self-assured and capable.
Lusko also doesn't buy into the idea of pigeonholing. A common belief in the film community is that once a creator starts working within a genre they will always be expected to work within that genre. In other words, if the first film is a Slasher, the audience and investors will expect a Slasher Film the next time. "You decide what your own trajectory is going to be," Lusko said. "I, for one, don't believe that you can put stock into what the studios think. Inside the studio, it isn't as certain as it seems. They're wobbly. There's a lot of turn over. "
The New York Film Academy would like to thank Daniel Lusko for returning to his old stomping grounds and speaking with our students. "500 MPH Storm" and "Persecuted" are both available to stream, now. Look for his next film, "Quandary," coming soon.
by nyfa