UPDATE (8/20/19): The Goalkeeper has been acquired by HBO Latino and will be available to view in February 2020. The film is also scheduled to have a theatrical release in Argentina.
On Thursday, November 29th the New York Film Academy hosted a screening of The Goalkeeper followed by a Q&A with director, co-writer and former NYFA instructor, Rodrigo "Gory" Patiño, moderated by Marlene Dermer, co-founder and former director of the Los Angeles Latino International Film Festival.
Patiño is a Bolivian actor, writer and director. He earned an MFA in Film and Television at Chapman University in California and later returned to Bolivia where he co-wrote and directed La Entrega, a 10-episode TV series about human trafficking. This series inspired the film, The Goalkeeper, which has now been chosen to represent Bolivia at the 2019 Academy Awards. Patiño's most recent film is Pseudo, a political thriller about a taxi driver who steals the identity of a passenger who turns out to be a mercenary.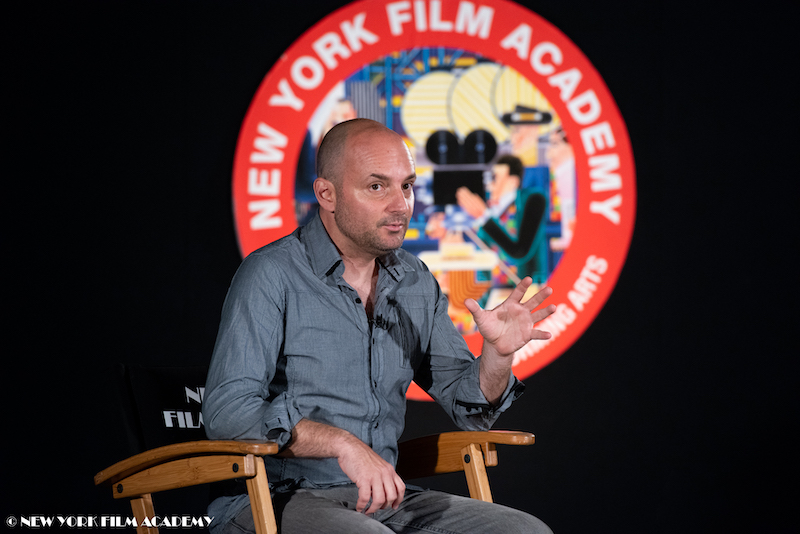 Dermer opened up the Q&A by inquiring about the writing process for The Goalkeeper. Patiño shared that one of his co-writers, Camila Urioste, is a novelist who had done extensive research on human trafficking in Bolivia; she helped him create and write the series, La Entrega, which ultimately led to the production of The Goalkeeper. "Eight girls disappear every day…and that's what's reported." said Patiño. Patiño added that he and his team interviewed a high-profile activist in Bolivia, a mother whose daughter went missing, and she shared a multitude of stories with them that helped to shape the film.
Patiño and his team added a layer of complexity to the issue of human trafficking by forcing the main character of the The Goalkeeper, a father, to make extreme and tragic choices in the hope of paying for his sick son's surgery; the father ultimately decides to sell a young girl into sex slavery in order to pay for his son's surgery and he must deal with the consequences of his decision. "We [ask] the audience, 'How far would you go to save your son or daughter?'" said Patiño, "We wanted to provoke a dialogue."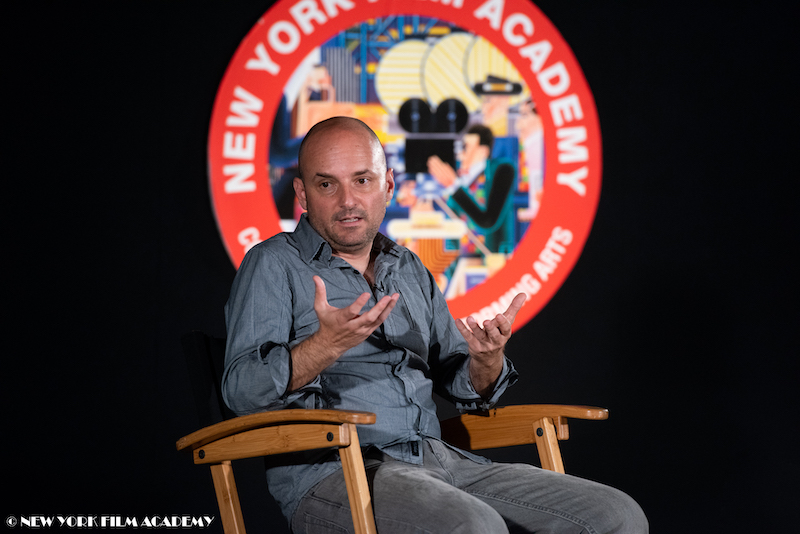 Dermer went on to ask the audience if they had any questions for Patiño; one audience member wanted to know how Patiño and his writing team navigated having the main character of the film, the father, make the disturbing decision to sell the girl to human traffickers as that could quickly turn the audience against his character. "We were conscious that this [was] an anti-hero story…but, believe it or not, we had some people that said, 'Yeah, but he had to save his son!'…We wanted that dilemma." said Patiño.
Another audience member asked Patiño what his advice would be for aspiring filmmakers. "Write, write and write," said Patiño, "because people are hungry for content."
The New York Film Academy would like to thank Patiño for sharing his knowledge about the epidemic of human trafficking in Bolivia and his advice for young storytellers.
by nyfa