On January 21st, 2016, graduating MFA and BFA New York Film Academy Screenwriting students attended their culminating Industry Pitch Fest Event, held at the penthouse ballroom of the Andaz Hotel up on Sunset Boulevard in West Hollywood.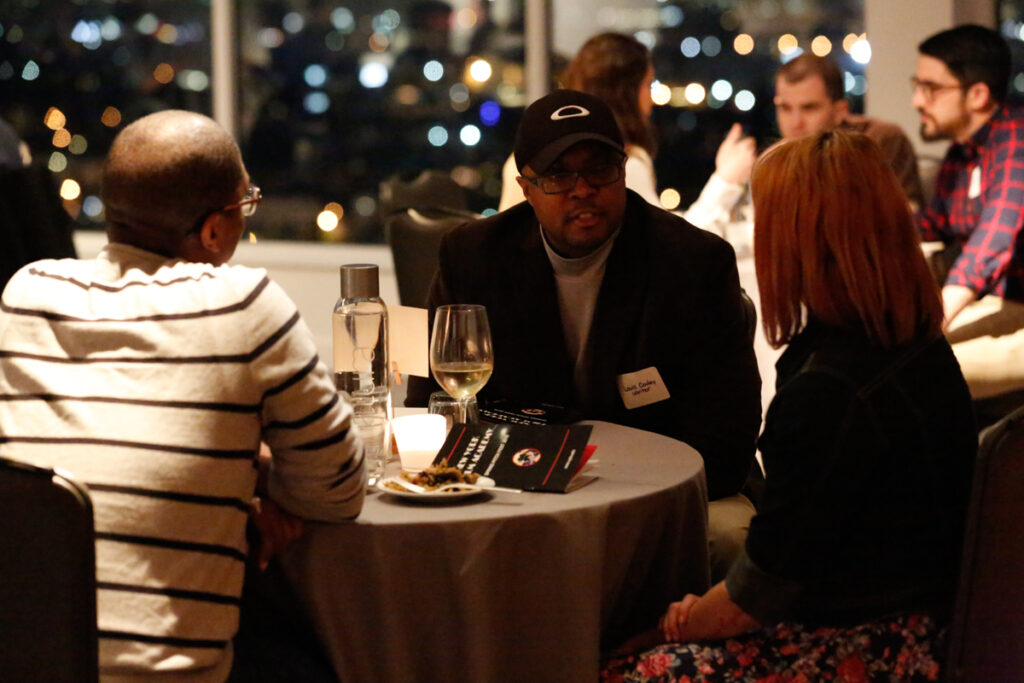 A catered event and mingling opportunity for the students, executives, and faculty alike, this capstone event celebrated the New York Film Academy's graduating Screenwriting students, offering them a professional outlet to jumpstart their careers by pitching their thesis projects to industry executives.
These writing students spent their final semester in their Business of Screenwriting III class, working with Business of Screenwriting instructor David O'Leary and Pitching instructor Ashley Bank, preparing and fine-tuning their pitches for their thesis film and TV projects. And they shined on this pinnacle evening, leaving with new professional contacts and a wave of interest in the scripts they'd worked so hard on all year.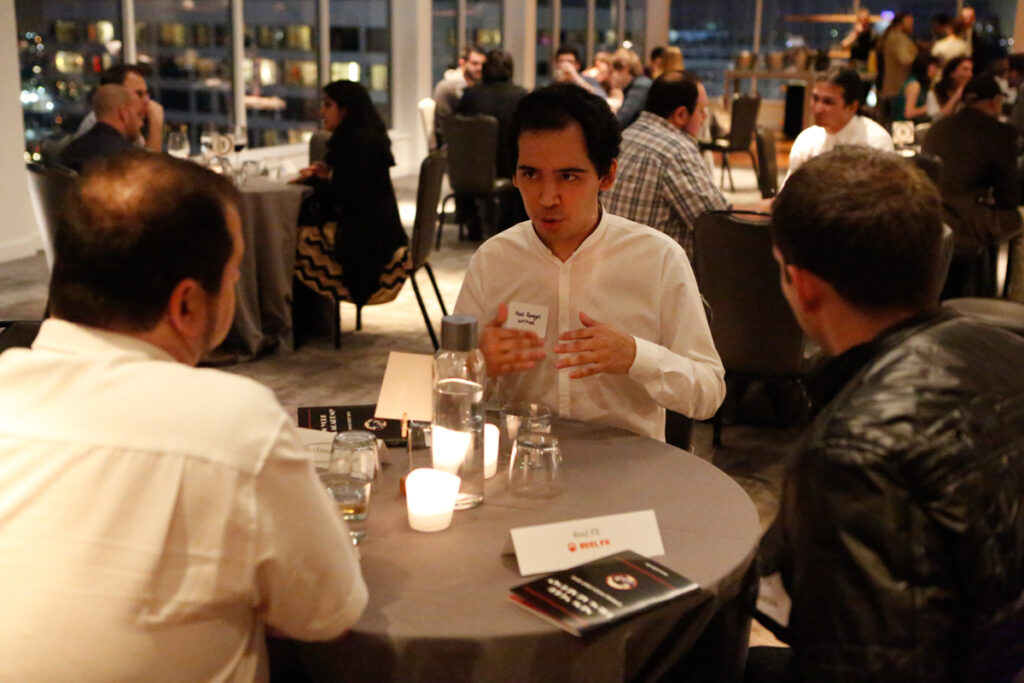 Considered by the school to be their first night as professional screenwriters, this group of bright students brought their A-game, as they pitched agents, managers and production company representatives in a relaxed, round-table environment. The Screenwriting Department faculty who'd worked with the students all year came out to support them in this important and successful evening.
Organized and hosted by O'Leary, the event featured representatives from various Hollywood companies, including literary agencies, management companies, and TV and Film production companies.
Attendees included: BenderSpink, Bright Whale Entertainment, Blumhouse, The Coalition Group, The Dino De Laurentiis Company, Elevate Entertainment, ICM Partners, Kaplan/Perrone, Madhouse Entertainment, Magnet Management, Manifest Talent Group, Next Level Entertainment, No Bull Script, Original Film, Quadrant Pictures, RatPac Entertainment, Reel FX, Scenario Entertainment, Super Vision Entertainment and Writ Large Entertainment.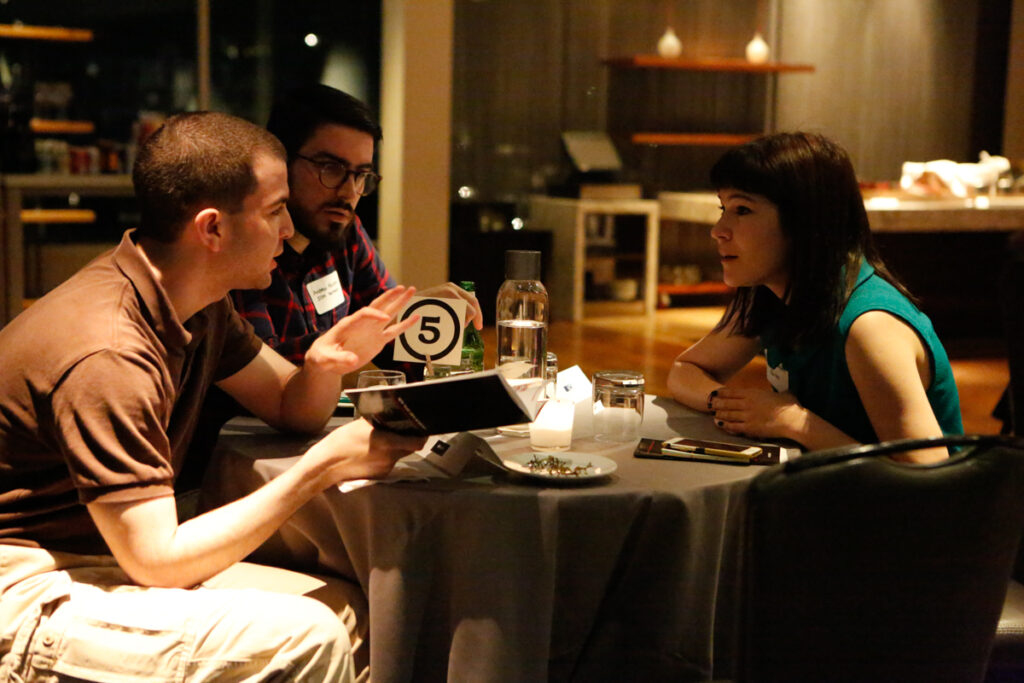 NYFA wishes to thank all of its participants, particularly our industry guests, without whom this evening could not have been possible. Also, we'd like to extend a big congratulations to all of our Fall'14 MFA and BFA graduates!
We can't wait to see what you do next.
by nyfa