This upcoming Saturday, May 30th, 2015 the New York Film Academy South Beach will be hosting an Open House with special guests: award-winning photographer Ralph Gibson, Medal of Honor recipient Colonel Jack Jacobs, as well as Director of Performing Arts Enrollment, Roger Del Pozo and NYFA South Beach Filmmaking Instructor, George E. Fernandez.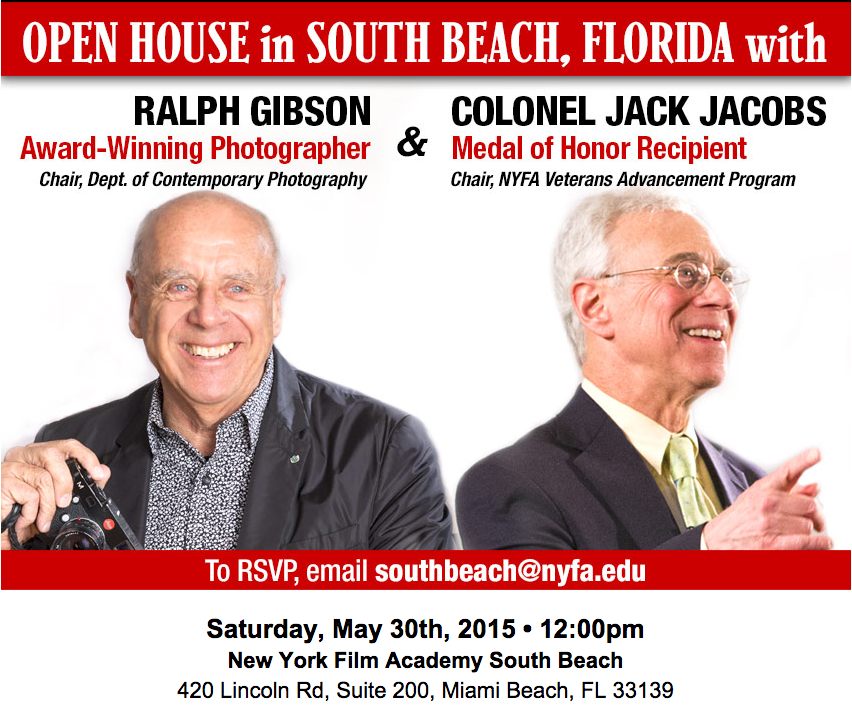 Ralph Gibson, who was recently appointed to Chair of the Department of Contemporary Photography at the New York Film Academy, is that rare artist who has touched the masters of the past half century—from the Beat Generation in San Francisco to the vigor of yesterday's born-digital, cross-media creations. He began his professional career as an assistant to Dorothea Lange and, to date, has published over 40 photography monographs and his photographs are included in over 170 museum collections around the world. Gibson's awards include fellowships from the John Simon Guggenheim Foundation and the National Endowment for the Arts, as well as the Leica Medal of Excellence, the Lucie Lifetime Award and the Silver Plumb Award.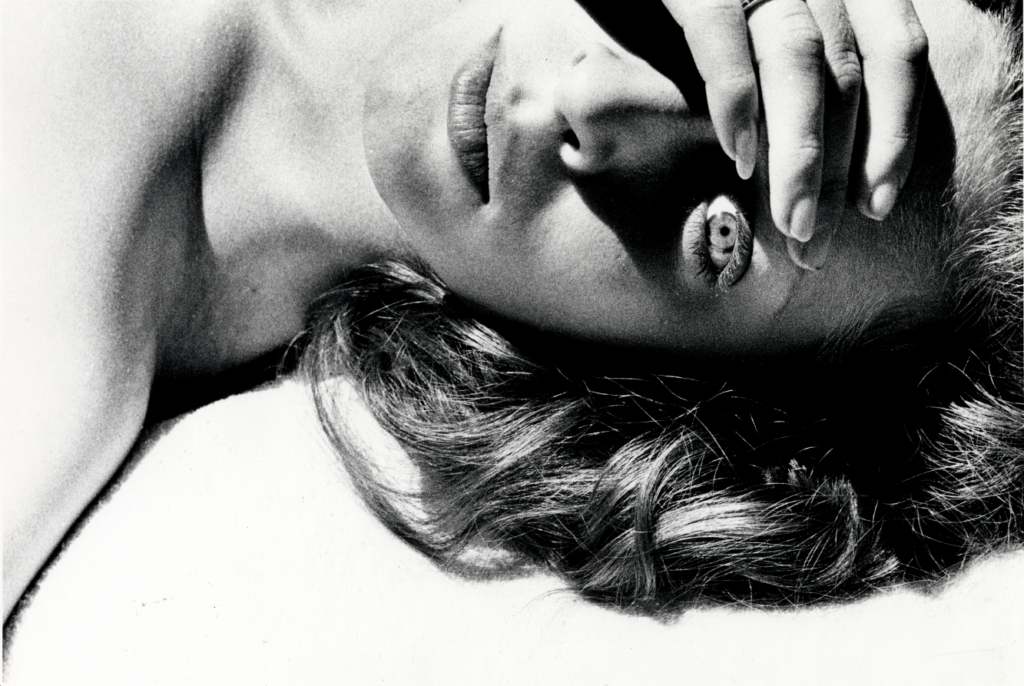 Colonel Jack Jacobs, the Chair of the New York Film Academy's Veterans Advancement Program, served in the U.S. Military for more than 20 years and his gallantry in Vietnam earned him the Medal of Honor — the nation's highest combat honor — two Silver Stars and three Bronze Stars. Colonel Jacobs is currently a military strategist and on-air analyst for NBC and MSNBC News.
In addition to his work at NYFA, Roger Del Pozo has also been a casting director in New York for the last 12 years. In that time, he has cast over a thousand television commercials, as well as films, plays, voice overs, video games, music videos and industrials for many of the top Casting Companies and Advertising Agencies in New York. Some projects Mr. Del Pozo has cast include national campaigns for Apple, Microsoft, Dunkin' Donuts, Sony, General Electric, AT&T, Fisher Price, Nickelodeon, Cheerios, Verizon, Ikea, Nintendo, Toyota, Mercedes and Heineken, just to name a few.
G.E. Fernandez started out as a writer. His play, Vietnam Trilogy, was a major hit at the Veteran's Theater in Los Angeles, winning the Drama-logue award of Best Actor for Richard Chavez. His first feature film, Cease Fire, starring Don Johnson, Lisa Blount, went on to become a critical success. Through the 1990's he started to make entry into the Television World, by creating and producing the European TV Series Pilot Night Screams. Mr. Fernandez has now moved back to South Florida and has created Magic City Distribution & Production, a marketing and distribution company for Indie Films.
The Open House is open to prospective students and members of the press. If you're interested in attending or have questions, please email [email protected].
by nyfa