On Monday, January 30th, the New York Film Academy South Beach welcomed award-winning and Emmy nominated director and producer, Carlos Sandoval, for a special screening of his 2009 American Experience historical documentary, "A Class Apart," which has been optioned by Eva Longoria to be turned into a feature narrative, and is currently in development with a major studio. Joined onstage by his Associate Producer, Jordi Valdés, current NYFA South Beach faculty member, the event was moderated by Mark Mocahbee, Chair of the NYFA SB Acting for Film Program. The screening was followed by an engaging Q & A with the student body.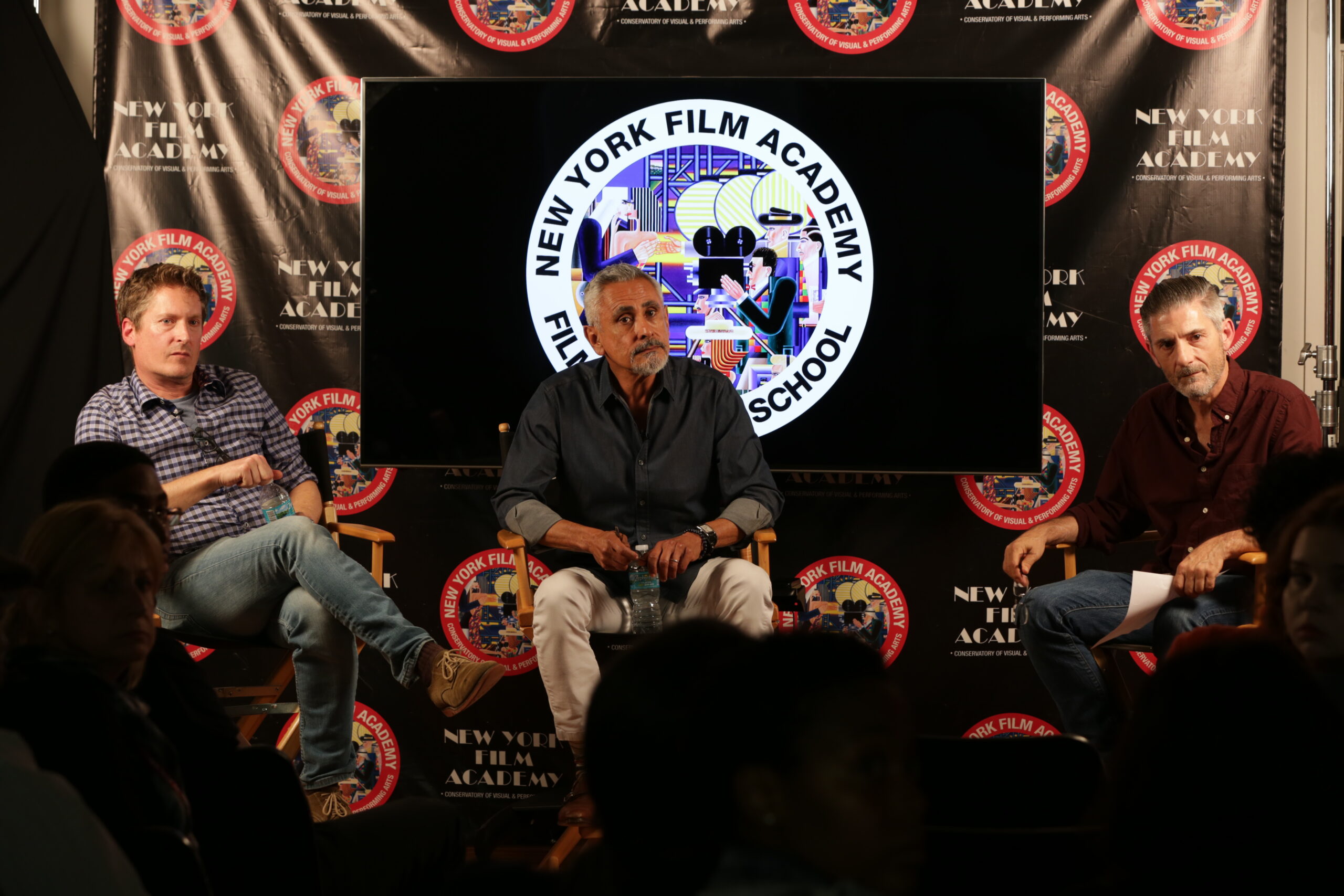 Inspired by the enthusiasm of the students, Sandoval covered a wide range of topics, including recounting his story of how he came to make his first documentary "Farmingville" (ITVS) at 49 years of age, which consequently went on to win the Special Jury Prize at the 2004 Sundance Film Festival.
Referring to himself as "the accidental filmmaker," he originally came to the story in part, moved by a headline "They Wanted to Get Some Mexicans" in the local newspaper (Newsday) regarding the attempted murder of two Mexican day laborers on the Long Island town of Farmingville. Carlos originally had thought as a former lawyer, policy wonk and journalist to potentially get involved in the issue(s) from the legal perspective yet ultimately came to realize that he felt compelled to do more.
Of Mexican-American and Puerto Rican descent and having grown up in the southwest "the echoes of segregation were around us while I was still growing up," Sandoval recounted. "I never thought I'd see a headline like that again, in what had just become the Twenty-First Century." It was the power of story and, in particular, the power of the ability of the film medium to, "work and get at people through their emotions; through story" that propelled him to give documentary filmmaking a try.
In "A Class Apart," Sandoval would once again find himself returning to issues dealing with the discrimination of Mexican-Americans, but this time in a historical context.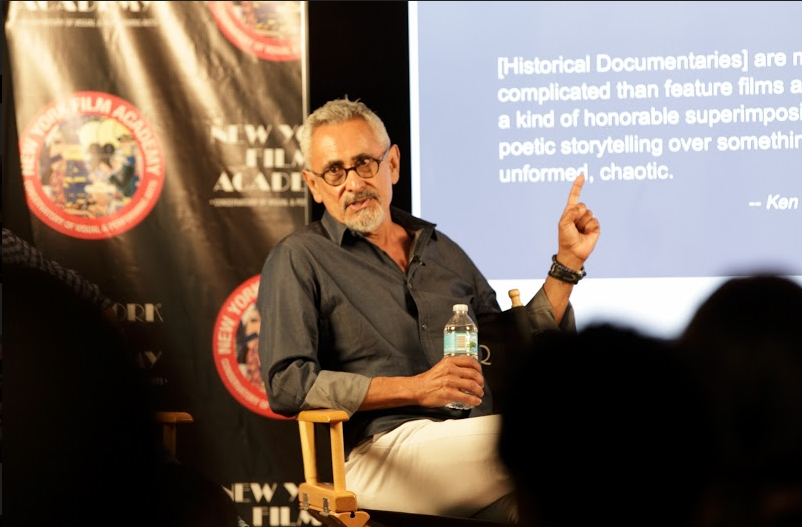 Pooling from his own documentary filmmaking experiences, Sandoval discussed the differences in approach, the process and the challenges between making a historical documentary such as "A Class Apart," and making verité docs such as "Farmingville" and his Emmy nominated and most recent feature length film, "The State of Arizona" (PBS).
The school would like to extend its thanks to Carlos Sandoval for taking the time to share his stories and advice with the NYFA SoBe student body.
by nyfa