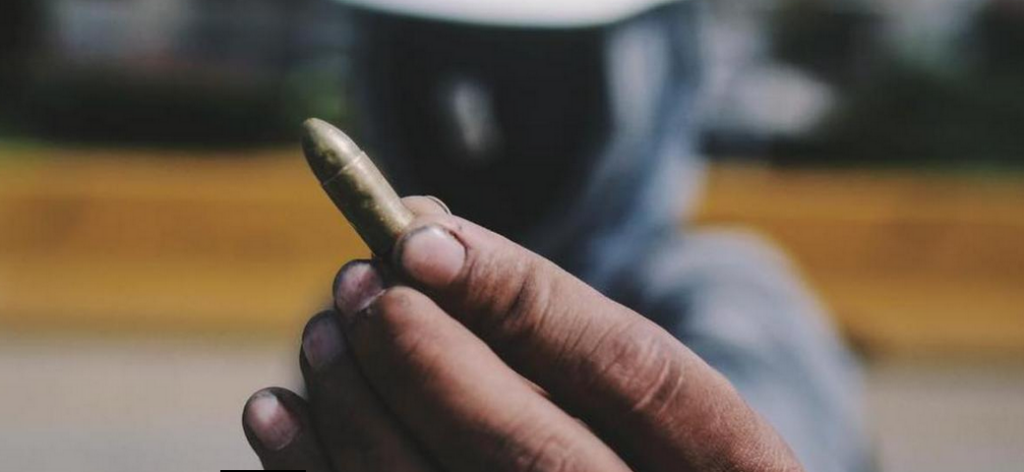 There are many ways students can spend their breaks from school, but Braulio Jatar took a leave of absence from his studies in the 1-Year Documentary Filmmaking Program at the New York Film Academy to put his training to work in the field by documenting the current, violent protests in Venezuela.
Currently, Jatar is one of a dedicated group of documentary filmmakers, journalists and photographers  who brave daily danger to be on the scene, documenting the upheaval and protests in his native Venezuela. The young filmmaker and activist's work has caught the attention of VICE, who have spotlighted Jatar in an in-depth interview that shares some of the filmmaker's powerful photographs.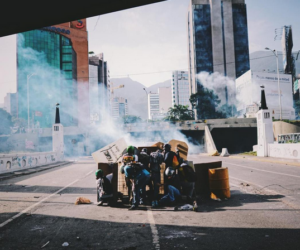 Jatar, who hails from the Venezuela's capital of Caracas, told VICE, "I came back to Venezuela because I felt it was a very important moment in the history of my country, and, as a documentary filmmaker, it was essential that I was here."
Venezuela is in turmoil, with violent clashes occurring between the government of Nicolás Maduro and citizen demonstrators, who demand the president step down from power. There have been violent clashes between the police and the protesters, some resulting in casualties.
VICE reports that Jatar wears a bulletproof vest, anti-gas mask, helmet, and press credentials daily when he leaves his home — where his father, a prominent journalist, is on house arrest.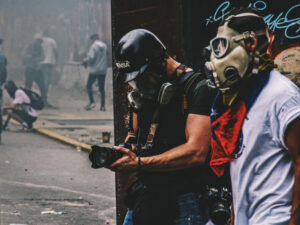 Jatar ventures into the streets of Caracas to document what he sees and shares his photos and videos daily to his nearly 150,000 Instagram followers, providing a chilling inside glimpse into the chaotic situation in Venezuela, as it happens.
Of recent violence and deaths, Jatar told VICE, "We need to take into account that the majority of those killed are young people between the ages of 15 and 18. Who is not saddened to learn that the young men facing the police and the National Guard, who are adults and have guns, are dying for simply demanding a better country?"
Jatar's VICE interview in its entirety is available here, and there is a translation function for those not fluent in Portuguese. While there, Jatar is also shooting a set of documentaries, one of which he plans to cut as his NYFA thesis when he returns from his leave.
by nyfa