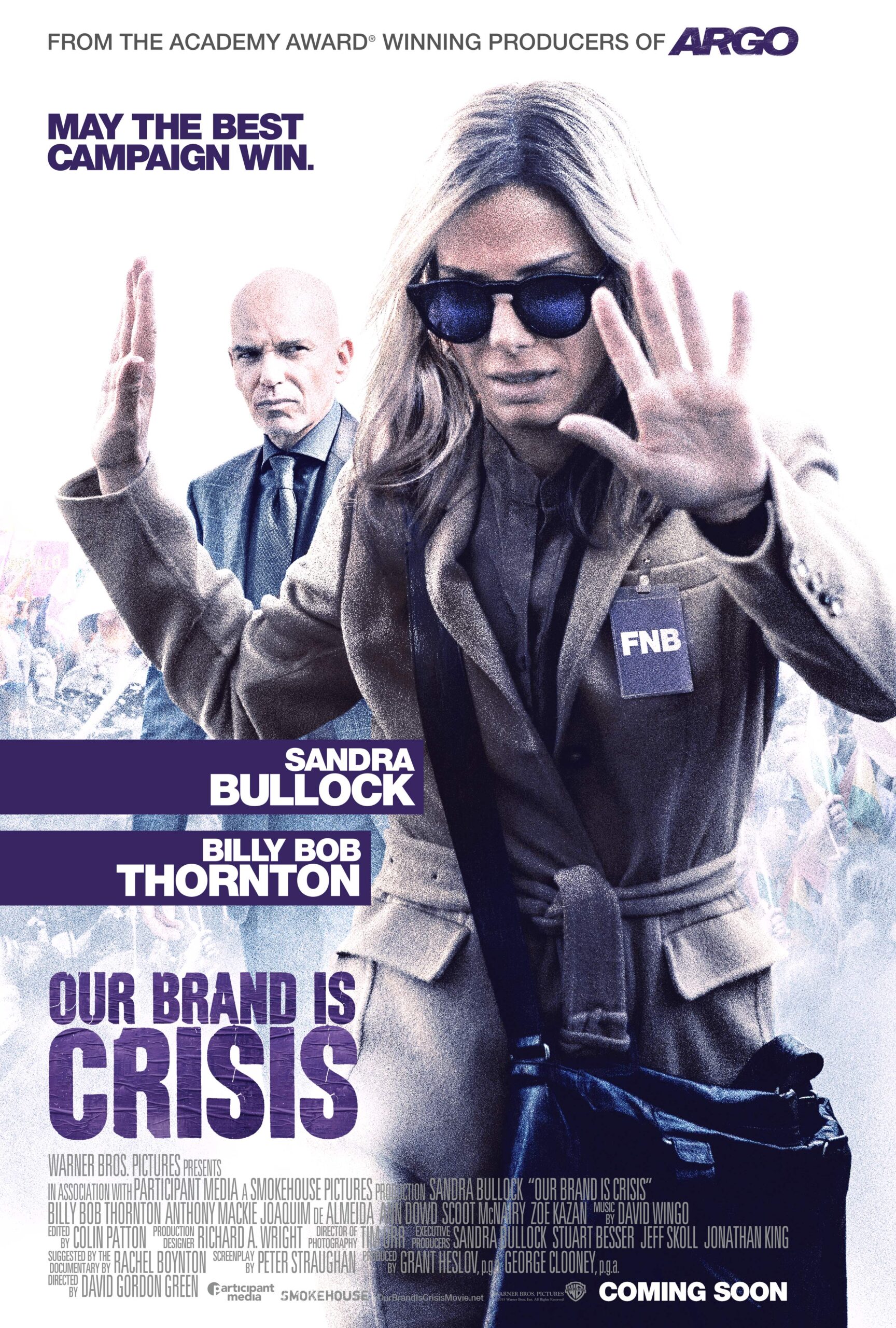 Recently, New York Film Academy students were invited to the Los Angeles premiere of the political campaign film Our Brand is Crisis. Students from all departments and programs attended the Hollywood event.
A narrative remake of the documentary by the same name, it stars Sandra Bullock and Billy Bob Thornton, directed by David Gordon Green and produced by George Clooney.
The film surrounds a Bolivian presidential candidate who is failing badly in the polls and enlists the firepower of an elite American management team, led by the deeply damaged but still brilliant strategist "Calamity" Jane Bodine (Bullock). In self-imposed retirement following a scandal that earned her nickname and rocked her to her core, Jane is coaxed back into the game for the chance to beat her professional nemesis, the loathsome Pat Candy (Thornton), now coaching the opposition.
But as Candy zeroes in on every vulnerability – both on and off the campaign trail – Jane is plunged into a personal crisis as intense as the one her team exploits nationally to boost their numbers. Our Brand is Crisis reveals the cynical machinations and private battles of world-class political consultants for whom nothing is sacred and winning is all that matters.

NYFA acting student Christopher Rybka details his experience on the red carpet:
Have you ever been to a premiere before?
This was my first time! It was really exciting because I had never been to the TCL Chinese Theater. It was interesting to see the work that goes into the event—celebrities posing in different angles for photos and doing interview after interview with different news sources. They are still on the job even though the movie is done.
Did you go with anyone?
A lot of my classmates were there. I don't have many occasions to wear a full three-piece suit, so it was great to suit up and see everyone else dressed to the nines. When I got the email saying I had tickets, I called my mom and she flew in from Texas to go with me. She loved it.
Did you see Sandra Bullock?
I saw her from a distance but I didn't get a chance to say hello or anything. But I did say hi to George Clooney. And the director invited me to the after party, but I didn't have a ticket. Still appreciated the offer though.
What did you think of the film?
The performances were amazing. As an actor, I was completely enraptured by Sandra Bullock as Jane, and she had great chemistry with Billy Bob. Their rivalry was fun to watch.
by nyfa