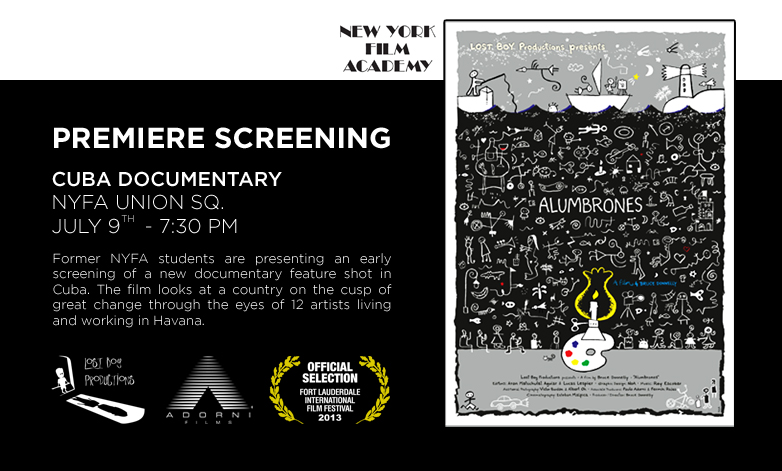 Join us in Union Square July 9th at 7:30pm for a screening of a new documentary filmed in Cuba! The film, Alumbrones, was directed and produced by New York Film Academy student, Bruce Donnelly. Bruce teamed up with fellow students (co-producer) Paulo Adorni, (Director of Photography) Esteban Malpica, and (Second Unit Photographer) Albert Oh.
The team has just started their festival run, having already been accepted to the Ft. Lauderdale International Film Festival!
Students, alumni, and faculty are invited to a sneak preview Tuesday, July 9th!
by nyfa