On Tuesday, October 17th, 2017 the New York Film Academy was excited to welcome William Morris Endeavor Entertainment Talent Agent Andrew Finkelstein to its packed Los Angeles Campus. Finkelstein represents some of the biggest names in Hollywood including Denzel Washington, Richard Gere, Lin Manuel Miranda, Barry Levinson and Michelle Rodriguez as a well as a new generation of talent including Maika Monroe ("It Follows"), John David Washington ("Ballers"), Bill Skarsgard ("IT") and Amy Seimetz ("GFE"), and the Safdie Brothers ("Good Time").
Tova Laiter, Director of Guest Lecture Series for NYFA, hosted the evening and asked Finkelstein about his start in the industry. After graduating from college, Finkelstein made the trek from New York to Los Angeles and wasn't sure where he should begin his career. Time and time again he continued to receive the same advice: "You should be working in an agency."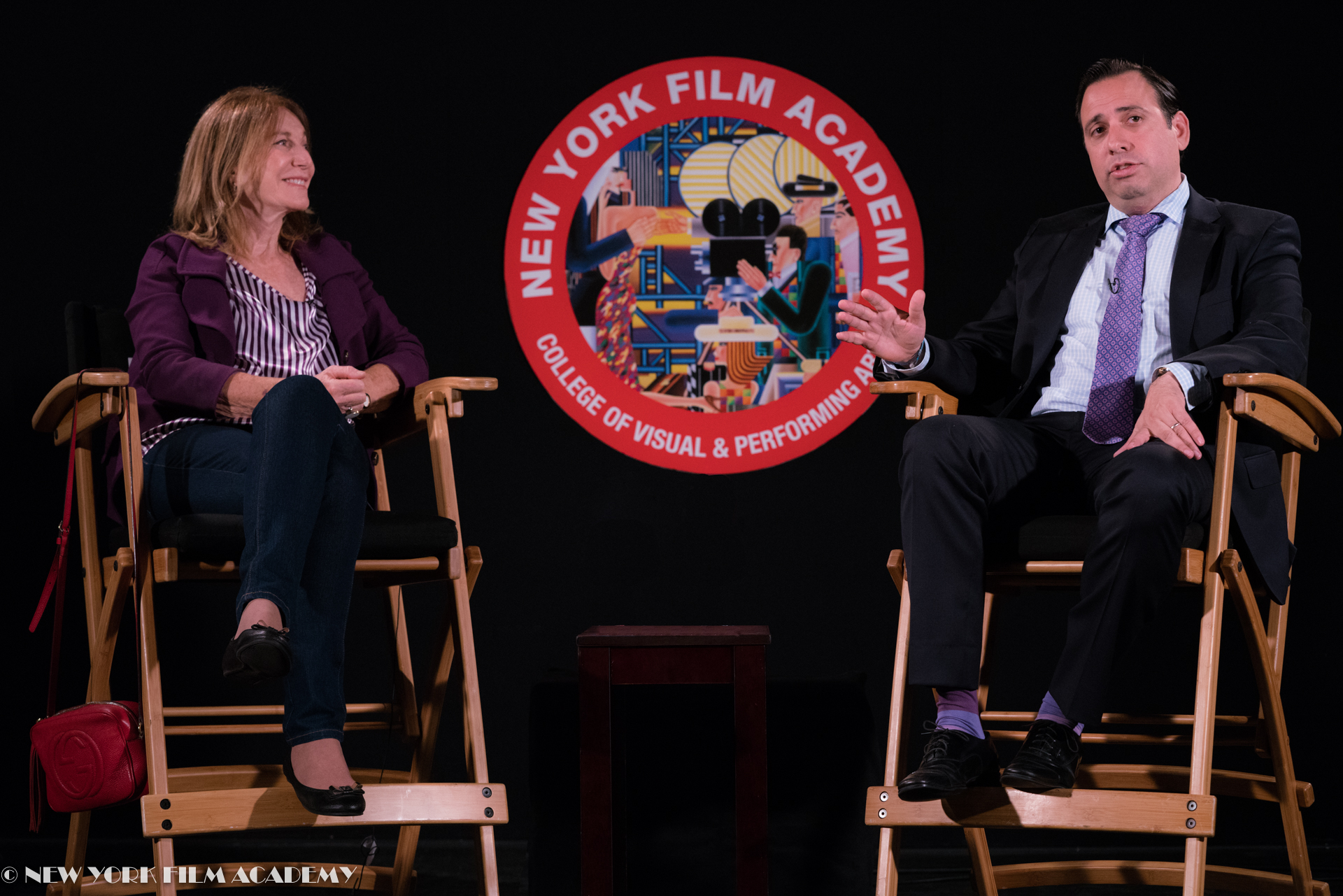 He realized he should start in the mailroom of an agency with the goal of working with legendary agent, Ed Limato, for whom he eventually worked for several amazing years. It took eleven interviews but eventually, he landed the mailroom job.  "It's hustling and networking. Even if you don't think you know anybody, you know somebody who knows somebody. You'd be surprised how many people are willing to say yes."
"The importance of the mailroom is that it weeds out people with mismatched expectations". It also taught him was who was who. He would read the hard copy of Variety between shifts and during breaks and stayed curious, an important trait to have if you want to be good at your job.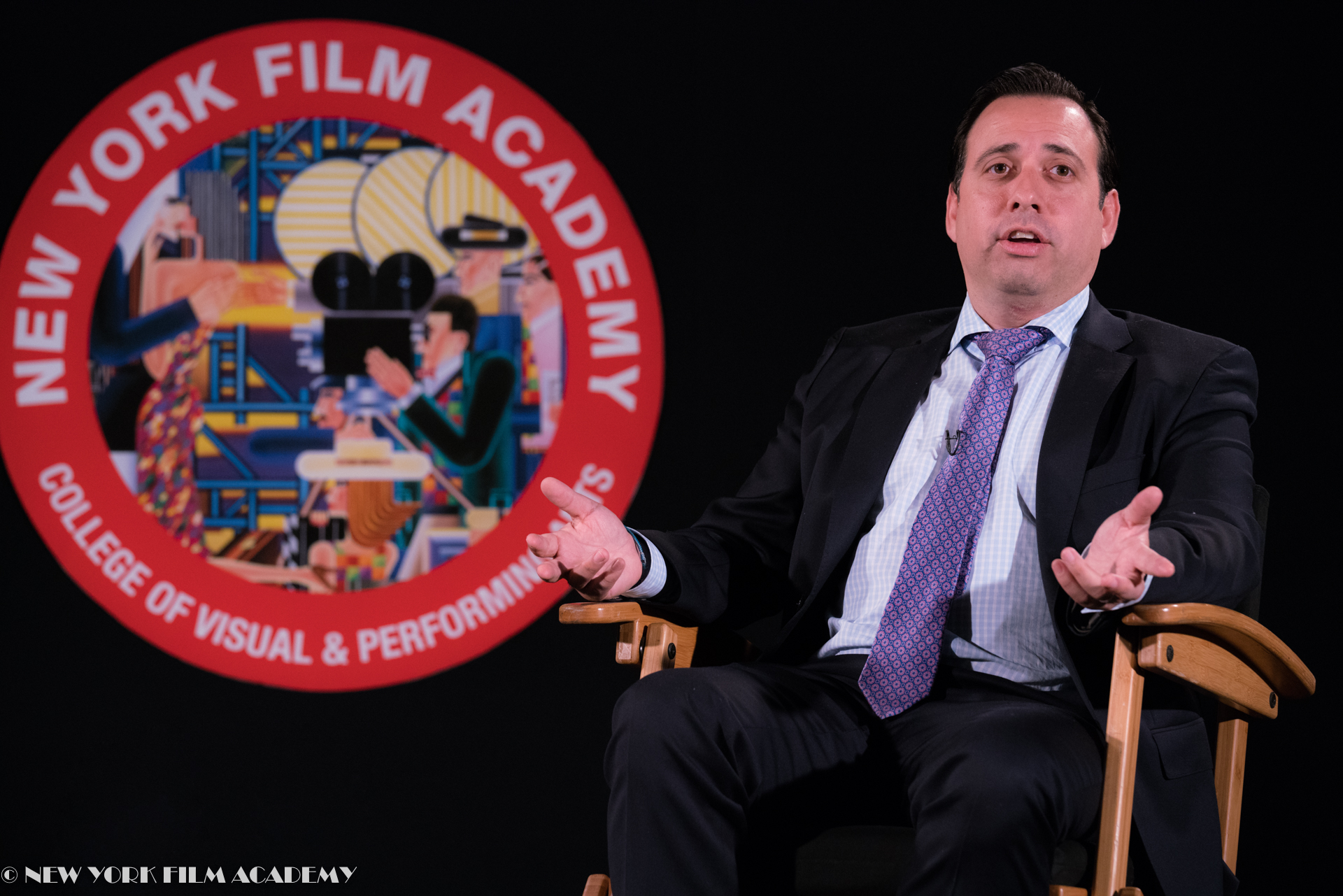 One student asked, "What would be the best business card for an actor?"
"The best business card is really great work," Finkelstein responded. He gave several examples of clients who had worked from nothing to directing projects with giant budgets. For example, the Safdie brothers who directed the Cannes sensation "Good Times" had been directing short films to try and get their names out there- starting with no budget and slowly increasing them. Both "Good Times" and the "Daddy Longlegs" competed at Cannes this year.
When a student asked how best to promote their work, Finkelstein shared the story of another client, Amy Seimetz."If the films are great you'll find other artists will start championing you." Seimetz was living on a friend's couch just a few years ago. She got some money to make a film that was entered into the South by Southwest film competition, and she was awarded the best emerging female film director and Steven Soderbergh saw it. She is now show running The Girlfriend Experience, adapted from Soderbergh's film of the same title and is one of the most sought-after young directors in Hollywood.
Finkelstein encouraged the students to use the New York Film Academy's resources while they were in school, collaborate with their peers, and most of all keep producing great work. The New York Film Academy would like to thank Mr. Finkelstein for taking the time to speak with our students.
by nyfa