New York Film Academy (NYFA) Acting for Film alum Ragga Ragnars has quite the resume: the two-time-Olympic-swimmer-turned-actress recently snagged a role on the hit show "Vikings." NYFA had the chance to sit down and catch up with her via email in between her busy schedule filming in Ireland and Iceland, to discuss her transition from athlete to actress.
NYFA: First, can you tell us a little bit about yourself and what brought you to the New York Film Academy?
RR: I have been a swimmer all my life and for about 15 years I was a professional swimmer. I swam at the 2004 and 2008 Olympics, and after sitting out the 2012 Olympics to have my son, I decided that it was time to pursue my other passion, acting.
I have always loved California and, as a teenager, I swam in Mission Viejo, where I also attended high school for a while. I also swam in Ventura for a while in my 20s and always loved coming to California. It had always been like a second home to me. So when I was looking at acting schools, NYFA kept popping up.
I had looked into NYFA a few times before and decided I would start with an 8-Week Acting for Film program to see if I liked it. I had my son and my family with me and needed to make sure it was the right choice before committing to a longer course. I, of course, loved the 8-week program and enrolled in a one-year program right away.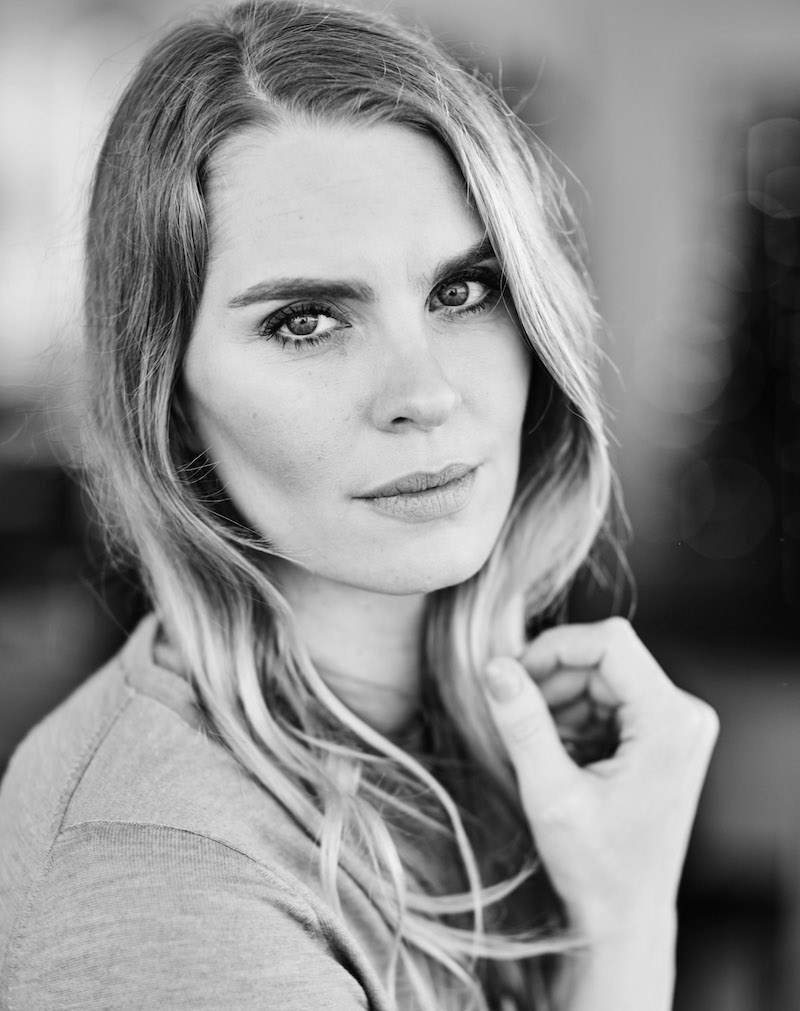 NYFA: Do you have a favorite NYFA moment from your time studying with us?
RR: I made so many great friends while attending NYFA and got to know so many amazing teachers and instructors. There are so many moments that stand out for me and it's hard to choose just one to mention. I do remember some great Q&A sessions with people from the industry that really taught me a lot. I also loved working on the backlot and getting to experience that aspect of the courses.
NYFA: Why acting? What inspired you to shift gears in life to pursue your acting career?
RR: Acting has always been a passion I have had. While I was swimming, acting was always in the back of my head. I don't think it's something I decided. I just always knew I would be an actress. Since I can remember, I knew that it was something I had to do.
NYFA: You came back for the 1-Year Acting for Film program after finishing a short-term program with us — what made you decide to go to our conservatory?
RR: I had such an amazing time in the 8-week program that I knew I wanted to keep going. I wanted to see how it would work out having a family and a young son with me so far away from the rest of my family. It was easier than I expected and my son loved the California sunshine, so it was a no-brainer. I also knew I had more to learn from the great teachers and instructors at NYFA.
NYFA: Many of our students can relate to your experience of coming to learn the arts in a foreign country. What was it like for you as an international student, coming to study at NYFA Los Angeles? Can you tell us a bit about that experience?
RR: Because California has always been like a second home to me, I almost felt like I was not an international student and more of a local. I knew LA pretty well and while at NYFA I got to know the city better.
The only thing that I can remember being a difficult aspect of being an international student was to make sure that all of the paperwork was correct and that I had everything in order. With great help from NYFA it wasn't too hard, but with getting a Visa, applying for an OPT and all of that, it was definitely a challenge. It was all worth it and I am so happy I decided to give it a try.
NYFA: You've competed in the Olympics as a swimmer, and now you are working as an actor on "Vikings." As a career-changer, what would you say was the most challenging and the most surprising part of going from one intense career to another?
RR: The most surprising thing is how similar my life is, from when I was a competitive swimmer. Working on a big production is hard work, I want to stay in good shape and get ready for a day of work similar to when I was competing. I work out, warm up before big scenes, meditate and take care of what I eat in the same way I did when I was preparing for the World Championships or competing at the Olympics. There is so much time spent in preparing for scenes, learning dialogue and text, working on a character and getting ready. I am happy that I have years of experience as a swimmer in being focused, determined and knowing that nothing comes for free.
It takes hard work for a long time to achieve goals and you have to be willing to put in the time and effort.
NYFA: Can you tell us about your experience working on "Vikings" — are there any surprises or challenges you've encountered in working internationally in Ireland and Iceland?
RR: Ireland and Iceland are quite similar places. I feel like Irish people have a lot in common with the Icelandic — very welcoming and have a bit of a small town vibe to them, just like in Iceland. It has been difficult to be away from my son who attends school in Iceland, but I travel back and forth quite a bit and he comes to Ireland every time we can manage that. I have loved the process so far and I am looking forward to continuing working internationally and broadening my horizon even more in this field.
NYFA: Do you have any advice for our current students in transitioning from our conservatory training to the real world?
RR: My advice is to set goals with everything you do and want to do in life and enjoy the process, the good and the bad.
Rejection from one place is not the end of the road.
Also, there is not one way to achieve success in this business. I signed with an agent before I even finished NYFA, I had a few agents who wanted to sign me and I thought that was the only way to get ahead. Then when I realized that the partnership was not working, I decided to do it on my own and that proved to be the right way for me at the time.
But I learned from every failed audition and self tape, from every production I worked on while on my OPT, and I always kept up a positive attitude towards my goals.
NYFA: Would you say your time studying at NYFA was at all useful in preparing for the work you are doing today?
RR: Absolutely. I learned so much while attending NYFA. So many things were new to me as an actor before I attended NYFA. I feel like I got a very extensive overview of techniques and tools to choose from while working. Not everything that I learned works for me and some things I learned I have kept on learning after NYFA. I keep in touch with some of my teachers in NYFA and I feel like all of them took a real interest in teaching us and even as a former student, being able to send a quick line to a former teacher and still getting help with something is amazing.
The New York Film Academy would like to thank Ragga for taking the time to share a part of her journey with our community.
Learn the fundamentals of monologue, voice, movement, and improvisation with our intensive 8-Week Acting for Film workshop. Aspiring and experienced actors will learn the fundamentals of acting for the screen in this hands-on program. Visit our 8-Week Acting for Film Workshop page to get started.
by nyfa