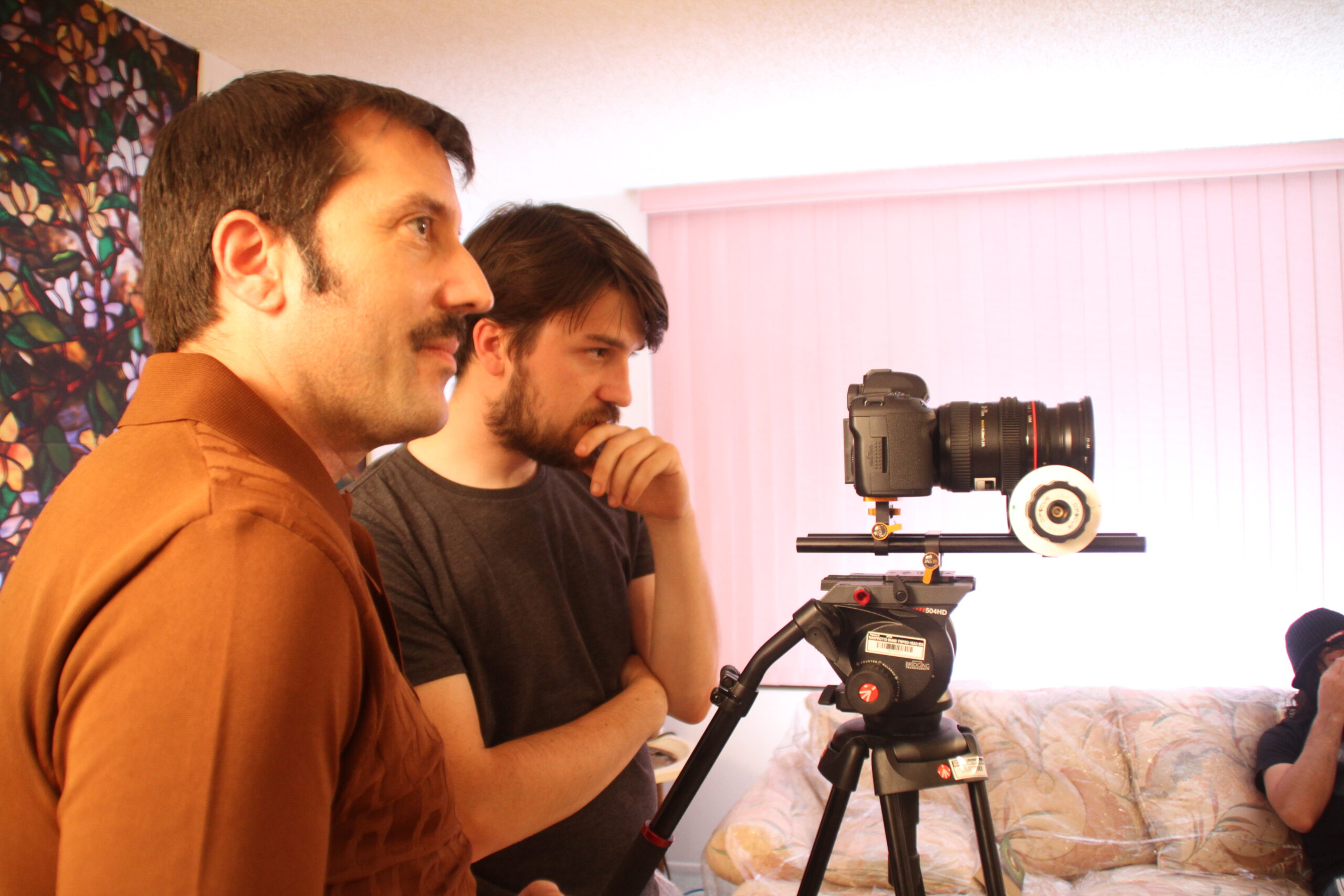 MFA Filmmaking student Kevin Resnick's first year film, On Becoming a Man, is currently making the rounds on the festival circuit. It already won Best Comedic Short at the IFS Film Festival, and is a finalist for Best Short Film at the Athens Jewish Film Festival. The coming-of-age comedy follows young Jacob Schneidelman in the days leading up to his Bar Mitzvah. Jacob's overbearing mother is on a Bar Mitzvah planning warpath, involving a personalized oil-on-canvas portrait and a handcrafted chocolate Moses fountain. To top it all off, she won't let Jacob's gentile neighbor (and secret crush), Sally, take part in the festivities! Jacob must choose: bow down to his mother like his father does, or stand up to her and finally become a man?
Growing up in Toronto and Los Angeles, Kevin says he always wanted to see the world. He got to do so during his 13 years on active duty with the U.S. Air Force, where he logged over 2,000 flight hours. After leaving the military, Kevin started getting acting work in New York. Though he had acted in numerous short films, he always dreamed of writing and directing his own films. He decided to earn his MFA in Filmmaking at New York Film Academy's Los Angeles campus. He says, "It's been fantastic. The thing that really attracted me was that it's so hands-on. In this business, it's all about experience."
People in the Los Angeles area will have a chance to see On Becoming a Man when it plays the IFS Film Festival. The film plays in the Comedic Shorts Block B4 at 4:30 p.m. at the Laemmle's Music Hall in Beverly Hills on Thursday, March 28, with an encore screening on Saturday, April 6 at 7 p.m. Check out the website for full details.
by nyfa