You've probably heard of the name Charlotte Dobre from the popular YouTube channel of the same name that features hundreds of videos where she reacts to current events and social media posts in ways that are often hilarious but also surprisingly refreshing.
The former NYFA 1-Year Acting for Film Conservatory program alum recently reached 1 million YouTube channel subscribers (in an article by TubeFilter), a difficult feat to achieve in today's media-saturated landscape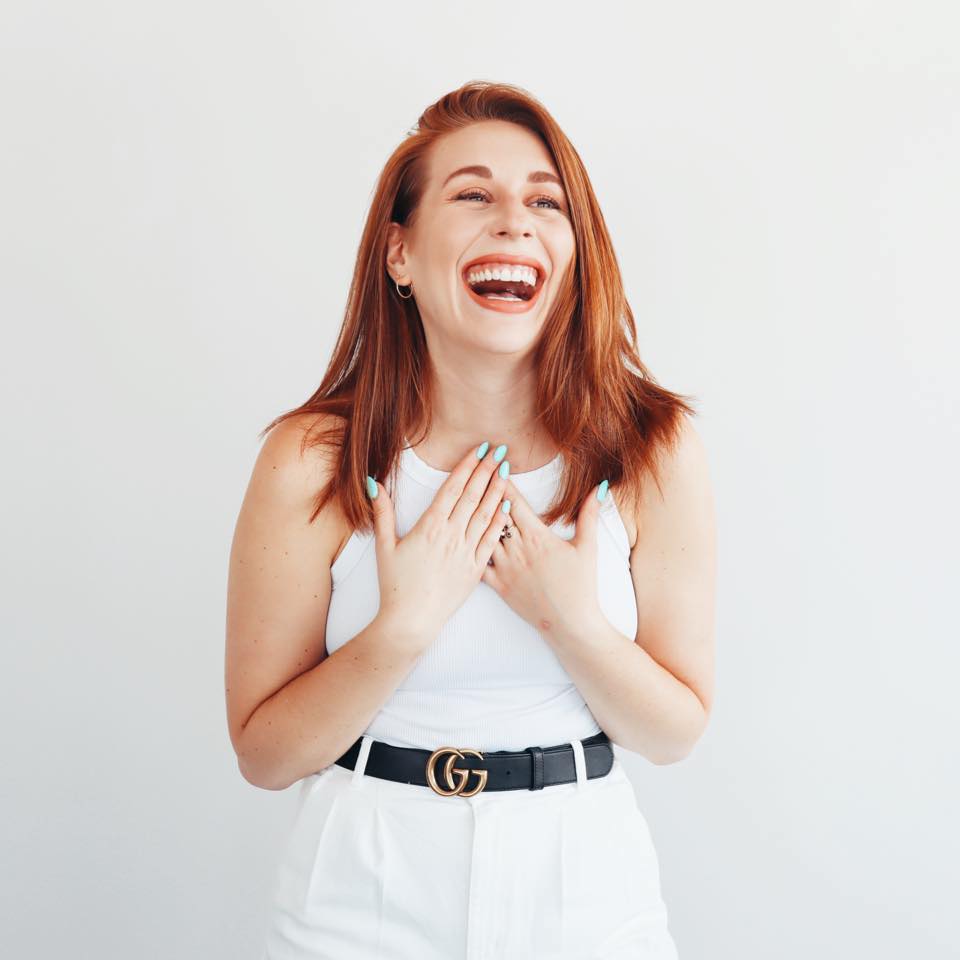 Actress Turned YouTube Sensation Turned Television Pilot Writer
An actress by trade, Dobre was featured in commercials for international brands like Starbucks, Hilton Hotels, ReMax, Lindt, Credit Karma, Turbo Tax, and more. Her television roles include The Stepson and The Sonnet Project. The Canadian-born performer is not just an actress but a writer and producer with a new project in fruition.
Entitled The Swipe Life, Dobre's new pilot series is a romantic comedy about modern dating life. The story showcases hilarious traps people fall into due to using online dating apps to find romance. According to Dobre, she drew inspiration from her own experiences. Before the COVID-19 pandemic, The Swipe Life's pitch was en route with networks but halted once the world began its quarantine protocols.
After about three years of waiting for the pandemic to subside, Dobre wasted no more time and produced, funded, and wrote the pilot herself. She recruited Rodrigo F. Stoll to direct the pilot. The idea for the show came to her while reading the Chinese classical philosophy novel The Tao Te Ching (The Way) by Lao-Tzu while visiting her grandparents' farm in Romania. Sadly, Dobre experienced a breakup at the time and, like all of us, stumbled through the unforgiving world of dating. While sitting in her grandparents' chicken coup, she came across an underlined passage from the 7th verse of The Tao Te Ching (The Way).
The passage said, "The more you pursue desires, the more they'll elude you. Try letting life come to you and begin to notice the clues that what you crave is on the way." After "letting go," Dobre had the idea for The Swipe Life.
Catch Behind the Scenes footage during the filming of The Swipe Life
Charlotte's success comes from both hard work (she's been doing this full-time since 2017) as well as utilizing clever marketing strategies. NYFA connected with her to learn about her experience as a YouTube sensation, consistently creating content for an audience of 1+ million subscribers.
Q&A with Actress/Writer/Producer Charlotte Dobre About Her YouTube Channel
New York Film Academy (NYFA): What is your favorite aspect about creating content for your channels, "Charlotte Dobre" and "Just Charlotte?"
Charlotte Dobre (CD): I love the flexibility it gives me. I created my channel at the beginning of the COVID-19 pandemic when I wasn't getting auditions and needed a creative outlet. Now, my channel allows me to fund my projects and go to auditions whenever I want without sacrificing things like hours at work. If I ever want to take time off, I can simply film and schedule videos ahead of time.
NYFA: How do you stay on top of YouTube's constant changes in its Community Guidelines?
CD: I've been working on YouTube for about eight years, and the guidelines have always changed. When a change happens, you can either complain about it or adjust your content and adapt. I've always been able to adapt to the ever-changing rules. It also helps to work with someone like a YouTube strategist who knows the platform well. I recognize I don't know everything, and there's always room for improvement. That's why I work with a YouTube strategist once a month and get my team up-to-date with the community guidelines.
Charlotte Dobre in Starbucks Canada 'At Home' Commercial
NYFA: Are there other reaction video vloggers you watch for inspiration or to see what their practices/styles are?
CD: There are plenty of reaction vloggers that I admire; however, I tend to stick to ideas that I come up with myself. If there are too many similar videos on YouTube, they trigger steep competition, which results in less of a chance people will find my videos. It's better to follow your gut and produce something original.
NYFA: How do you keep your subscribers interested?
CD: I look at topics that have done well in the past. I ask myself, 'what about that topic kept people interested?' Was it the thumbnail, the title, or the length of the video? I then come up with variations of that topic that are similar but still original. In addition to coming up with topics independently, I conduct ideation meetings monthly with my content producers, where we flesh out 30-60 ideas. I also employ contractors that specialize in coming up with concepts.
NYFA: What skills does one need to enter into vlogging or creating video content on the internet nowadays?
CD: Above all things, discipline. There are days when you won't feel like making content, but in order to stay in those algorithms, you have to keep posting. The more you post, the better.
Stick to filming in bulk on days you really feel inspired and focus on other things when you don't want to be on camera. There's always work to be done, and you have to treat it like a job if you want it to be your job. I also think having a good creative team behind you is key. When inspiration isn't coming, sometimes the best thing to do is bounce ideas off of other people.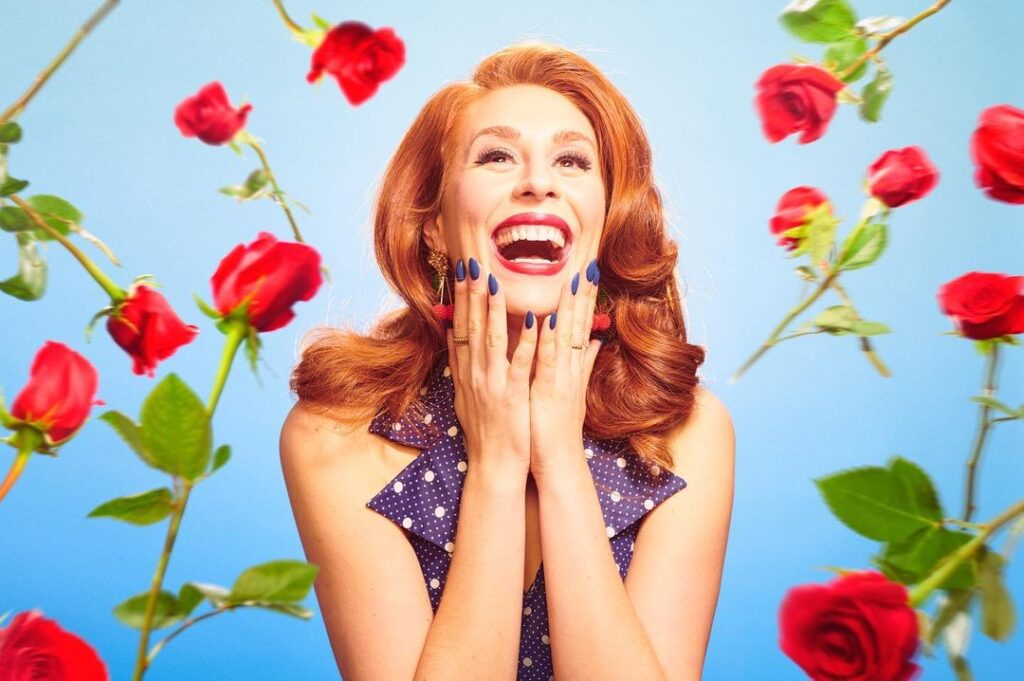 NYFA: Do you see yourself as more of a producer now that you're working with editors, guests, schedules, etc…?
CD: I am definitely a producer as well as a content creator. When you're a video creator, you're not just getting in front of a camera — you're a business owner and have to run a company with multiple employees, lawyers, and accountants. In addition to producing 30+ videos on YouTube a month, I recently was the executive producer of The Swipe Life, with over forty people working on it.
NYFA: What made you desire to study acting at NYFA?
CD: For as long as I can remember, I have wanted to study acting in New York. I knew people who had already studied at NYFA and had great things to say about the school. I applied, got in, and the rest is history!
NYFA: What did you learn at NYFA that you applied to your work?
CD: Classes at NYFA gave me the knowledge that allowed me to show up on set and know exactly what I was doing. Professionalism in the entertainment industry is very important. Productions want trained actors (not just talented people), and classes at NYFA were very much like a day on set. The first time I booked a job, it was like I had already been an actor for years because of my training at NYFA.
NYFA: What's one thing you feel that you couldn't learn in school but did learn while working on your own terms?
CD: School never prepared me for the amount of rejection I'd experienced. I always felt I was a good actress, and I was booking a lot of commercials. Still, I needed to book bigger roles because I lacked opportunity. As a result, I created my opportunities by starting a YouTube channel, a Facebook page, and now The Swipe Life.
New York Film Academy congratulates Charlotte Dobre for her continued success and endeavors as an actress, comedian, writer, and executive producer. Check out her work on her professional website, her Instagram, and The Swipe Life's Instagram account for upcoming details!
by nyfa