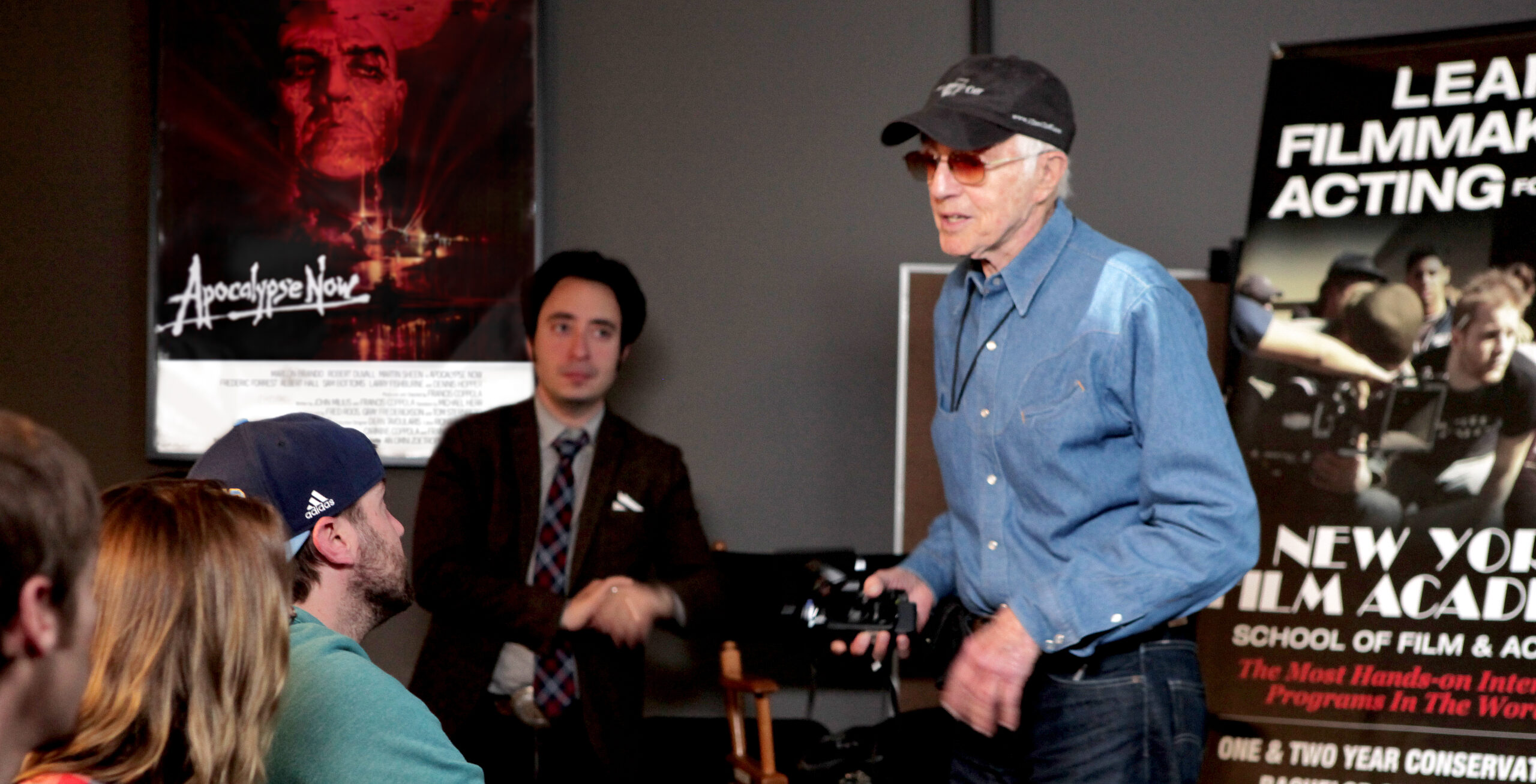 Haskell Wexler recently visited students at New York Film Academy's Los Angeles campus. The 91-year-old cinematographer was named as one of the ten most influential cinematographers by the International Cinematographers Guild. In the course of his career, he lensed such seminal films as One Flew Over the Cuckoo's Nest, Who's Afraid of Virginia Woolf?, In the Heat of the Night, American Graffiti, and The Thomas Crown Affair. He has been nominated for a total of 5 Oscars, and has won two.
Wexler watched clips of cinematography students' films, and gave them valuable feedback. "It was an amazing experience to have him share his thoughts and experience with us," said Diego Gilly, an MFA Cinematography student. "I feel deeply honored to have had the opportunity to share some of our work with him, and hear what he had to say."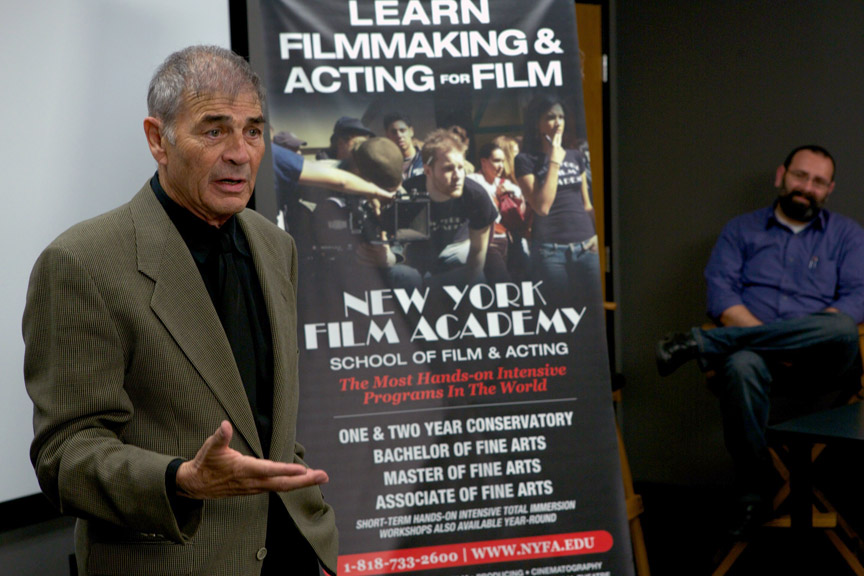 Oscar-nominated actor Robert Forster, who starred in 1969's Medium Cool, written and directed by Haskell Wexler, also recently paid a visit to New York Film Academy. In addition to his numerous television roles, Forster is known for his roles in Mulholland Drive, Me, Myself, & Irene, The Descendants, and his Oscar-nominated role in Quentin Tarantino's Jackie Brown.
Forster led a master class for acting students, telling stories from his life and career, answering questions, and giving advice. "The camera looks real deep into you," he said. "It knows whether you're lying or not. If you want your audience to admire you, you have to be someone they can admire. You have to have the qualities that make a person worth admiring. Then it's easy to deliver that on screen."
by nyfa