NYFA had the honor of hosting a live video Q&A with the President of MGM's Motion Picture Group, Pam Abdy, to discuss the film production process with NYFA students and alumni. Tova Laiter, Director of the NYFA Q&A-List Series, curated and moderated the event.
Abdy is the current President of MGM's Motion Picture Group and oversees the development, production, and post-production for all MGM and Orion films. Abdy is currently developing a multitude of films such as Fiddler on The Roof, Project Hail Mary, and Ron Howard's Thirteen Lives, amongst others.
At her previous position, Makeready Films/eOne, the company financed and produced Queen & Slim from director Melina Matsoukas and writer Lena Waithe and A Million Little Pieces from director Sam Taylor-Johnson. Previously, Abdy served as President of Production at New Regency, where they released the acclaimed Alejandro González Iñárritu's Academy Award-winning Birdman, David Fincher's Gone Girl, Darren Aronofsky's Noah, Adam McKay's Academy Award-winning The Big Short, and Iñárritu's The Revenant in 2016, which received twelve Academy Award nominations, including Best Picture, and Best Actor for Leonardo DiCaprio.

Laiter began the conversation by asking Abdy what a day in the life of the President of MGM Motion Picture Group looks like. Abdy explained that most days consist of hours of Zoom meetings from pitching and financial planning to meetings with production staff and discussing forward slate planning. "It's an all-encompassing job especially being at home with my daughter in the next room," shared Abdy. "It's a little chaotic, but that was just today. Every day is different."
Abdy, whose original plan to be a dancer got derailed by injury, got her first big break as Danny DeVito's assistant, after working at the front desk at DeVito's Jersey Films. "It was a life-changing opportunity for me," she remembered. "He is a mentor to me and a second father. I learned how to make movies at that company and was given space to grow and they [the whole team] really taught me how to make films and be on set."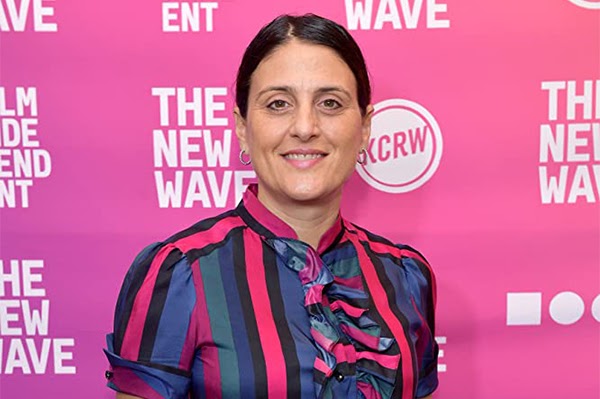 Sometimes the best education is watching and observing something Abdy does to this day, even as President at MGM Motion Picture Group. She urged NYFA students to remember that no job is too small to do no matter how many years of experience you have. "It doesn't matter what I have to do. Every job is meaningful and nothing is beneath me," said Abdy. "I will do whatever it takes to navigate a problem. I feel like some people think things are not their job, but to be a great producer, you have to manage so many different personalities and money. It's an incredible responsibility that doesn't get enough credit."
Part of being a great producer means being able to collaborate with the director, something Abdy mentioned as being one of the most important parts of putting a movie together and in production. "It's everything to find the right director for your film," she emphasized. "If it's not the right director the film won't have the right point of view. The best day of a producer's life is getting the director on the movie, but it's also the worst day because it becomes the director's and you may not agree with everything they do. Your vision may not be their vision. But when that person comes on and they elevate that, there's nothing better."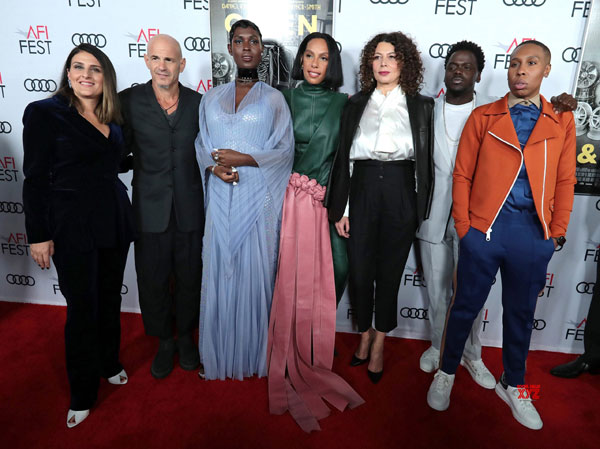 One of the career highlights for Abdy has been the vision of Melina Matsoukas and Lena Waithe, with whom she worked with on Queen & Slim. While on the film, Abdy learned a very important lesson that has stayed with her to this day. "I usually have to be part of everything and find solutions. That movie wasn't about that. It was about creating a safe space and giving Melina and Lena the floor while I stand in the background to help navigate things as they needed them," she began. "What was so joyful about that film is both of those women are such visionaries. Allow artists and visionaries to have the space to tell their stories. Don't impose your own on their process. I learned about creating space for artists' voices and it was the greatest joy of my career."
Abdy, like many others in the film industry, is continuing to adapt to the film industry facing restrictions due to the COVID pandemic. "Before, you hustled, made major movies, dealt with your budget, and put the movie together which – sometimes things took longer. Now, you don't have the luxury of time anymore. You are locked down. If you are not working in a pod, then you leave the set. It's not as fun," she laughed. "Sometimes magic happens when you are making a film and I worry that the new rigidness may impact that work. There's no answer right now as to when this part is going to stop, and it's so expensive. What it's doing is putting a burden on film budgets for COVID costs. There is a danger that good movies won't get made because the cost is too burdensome."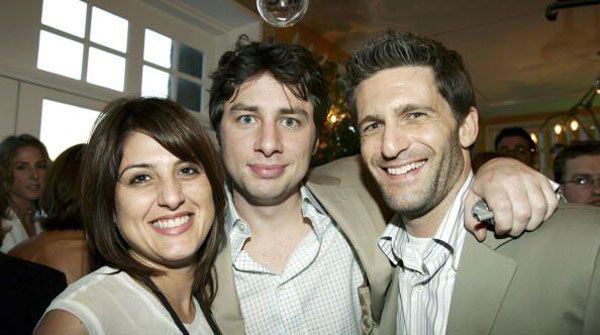 One student asked Abdy how to become a better producer. Abdy urged them to get their hands on as many scripts as possible, even the one that got made already. "Study filmmakers. Filmmakers love to know their producers understand other filmmakers' work. Take time and watch how filmmakers grow. See what changes. Watch the language and understand the common thread of their films throughout. Then, define your taste and identify what actually is your taste."
As Laiter closed the discussion and thanked Abdy for her generous wisdom, Laiter asked Abdy what has made her so successful in her career. Abdy replied it's all the positives and the negatives about herself combined. "As I get older I recognize my flaws and I'm trying to do better with delegating. Be kind and be generous to everyone. This whole business is based on relationships and the experience of those relationships."
Abdy's upcoming slate includes Joe Wright's Cyrano, Ridley Scott's Gucci, Channing Tatum and Reid Carolin's Dog, and Paul Thomas Anderson's untitled upcoming film. New York Film Academy would like to thank Pam Abdy for sharing her time and invaluable knowledge of the film business with NYFA students and looks forward to welcoming her back again in the near future.
To watch the full conversation, click here or view the video below:
by nyfa