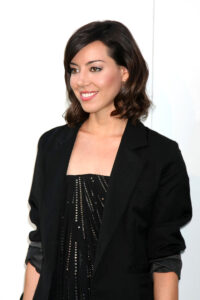 There's no prouder moment for the New York Film Academy than seeing our very own break through the walls of Hollywood to become a household name. Such is the case with Parks and Recreation star, Aubrey Plaza. At a young age, Aubrey has already had the privilege of working with incredible talent like Amy Poehler, Seth Rogen, Will Arnett, Fred Armisen, Nick Offerman, and many others. In addition to her breakout role as April on NBC's Park and Recreation, Aubrey has worked on major productions, including Funny People, Scott Pilgrim vs. the World, Portlandia, and is currently in pre-production on a new series called Welcome to Sweden.
While there is never a direct path to stardom, it's always interesting to hear everyone's unique path to success. Recently, NYFA had the opportunity to catch up with the former NYFA acting student through an exclusive Q&A, which can be read in its new Student Resources section.
In the Q&A, Aubrey talks about being an actress, her affection for Miami Heat's Chris Bosh, and which Parks & Rec star she thinks is an asshole. (Hint: it's not Amy Poehler.)
CLICK HERE to read the Q&A in its entirety.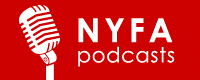 by nyfa