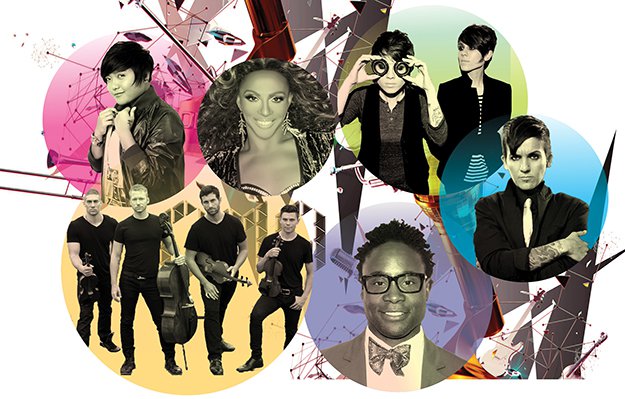 As a school that wholeheartedly embraces diversity, the New York Film Academy is honored to have of two of its faculty members, Paul Warner and Sean Robinson, as an integral part of both the 9th Annual OUTMusic Awards and the documentary For Which We Stand. Esteemed Filmmaking Instructor Paul Warner, an award-winning film and stage director, will direct the awards, which are hosted by Lea DeLaria of Orange is the New Black and recording artist Ari Gold.
Held at The Town Hall Theater in Manhattan on January 19, 2015, the Awards will be the centerpiece of For Which WE Stand (One Queer Music Nation In The Visible) directed by award-winning Director Sean Robinson, and produced by Warner. The film spotlights the rise of LGBT music, culture & entertainment and it's influence in mainstream culture. The January 19th OUTMusic Awards gala is the last event of the three-day city wide celebration, which also includes a Pre-OMA Benefit Concert for the Brooklyn Community Pride Center on Friday, and the OUTMusic Awards VIP Women's Event presented by Curve Magazine and Lexus at Marquee NY on Saturday.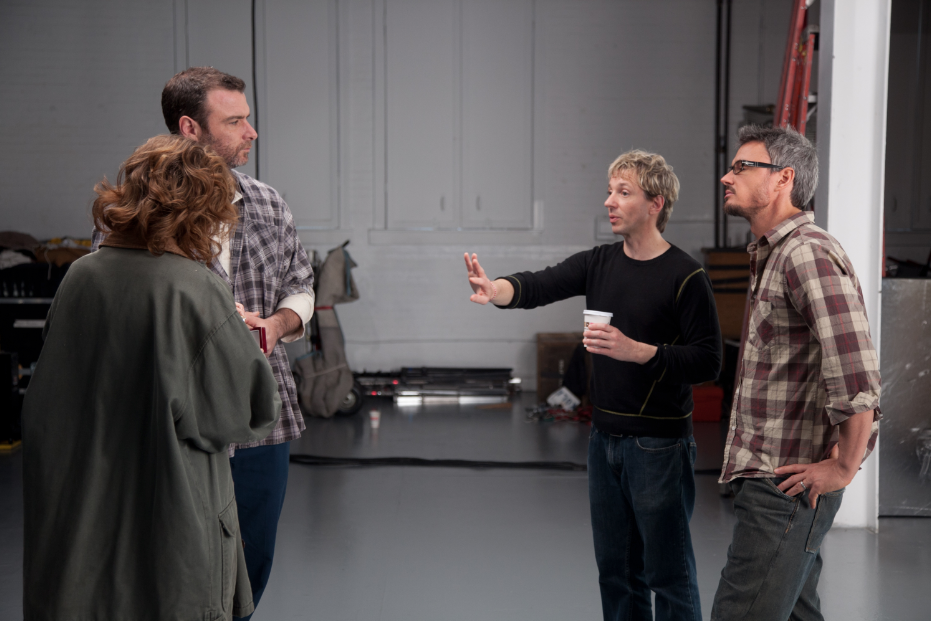 The 9th Annual OUTMusic Awards is the biggest night in LGBT music & entertainment and celebrates the year's best recordings, artists and industry contributions with a message of inclusion and equality.
Tony Award Winner Billy Porter (actor, director and star of Kinky Boots) will receive the Lifetime Achievement Award. Award-winning Deborah Cox will receive the Pillar Award. R&B recording artist Monifah Carter, who is nominated for two OUTMusic Awards, will be on hand to accept the Vanguard Award. Carter stars on TV One's reality show R&B Divas Atlanta that featured the first African-American celebrity same-sex wedding to air on national television.
Porter, Carter and Cox join a lineup of legendary honorees and nominees including celebrated artist and activist Holly Near, award-winning country rock band Antigone Rising, Grammy nominated duo Tegan & Sara and Producer of the documentary How Do I Look Wolfgang Busch.
"I am honored to both direct the 9th Annual OUTmusic Awards and produce For Which WE Stand as I feel strongly that the LGBTQ Academy of Recording Arts' mission is essential to the LGBTQ equality movement," says Warner. "While experiencing considerable gains, there has also been an escalation of bullying and continued discrimination, so the pursuit of equality is far from over. Of equal importance, I am excited to collaborate with music and media artists from all disciplines whose passion for and undying dedication to their craft will shape our future cultural and political landscape."
The film will feature live performances from the OUTmusic Awards with behind the scenes footage, interviews with pioneers, recording artists, activists, industry executives and various creative industry professionals.
"I am equally honored to have Sean Robinson and Paul Warner on board," says Diedra Meredith, Chairwoman/CEO of LARA. "This film and the live production of the OUTmusic Awards is integral to the Academy's mission to document and archive our movement and history. Our goal is to create more opportunities for LGBTQ recording artists and ensure that Queer Music Culture will continue to be included as an integral platform in music and media history."
The LGBT Academy of Recording Arts (LARA) was founded in 1990 to promote the advancement and appreciation of underrepresented LGBT music, culture & heritage. LARA seeks to create opportunities to support the development of young aspiring LGBT artists, increase the visibility of the LGBT music & entertainment platform, as well as honor, document and archive the contributions of underrepresented out & proud LGBT music artists into music history.
To learn more or purchase ticket to the OUTMusic Awards, please visit www.outmusicawards.com and LARA at www.thelara.org.
by nyfa