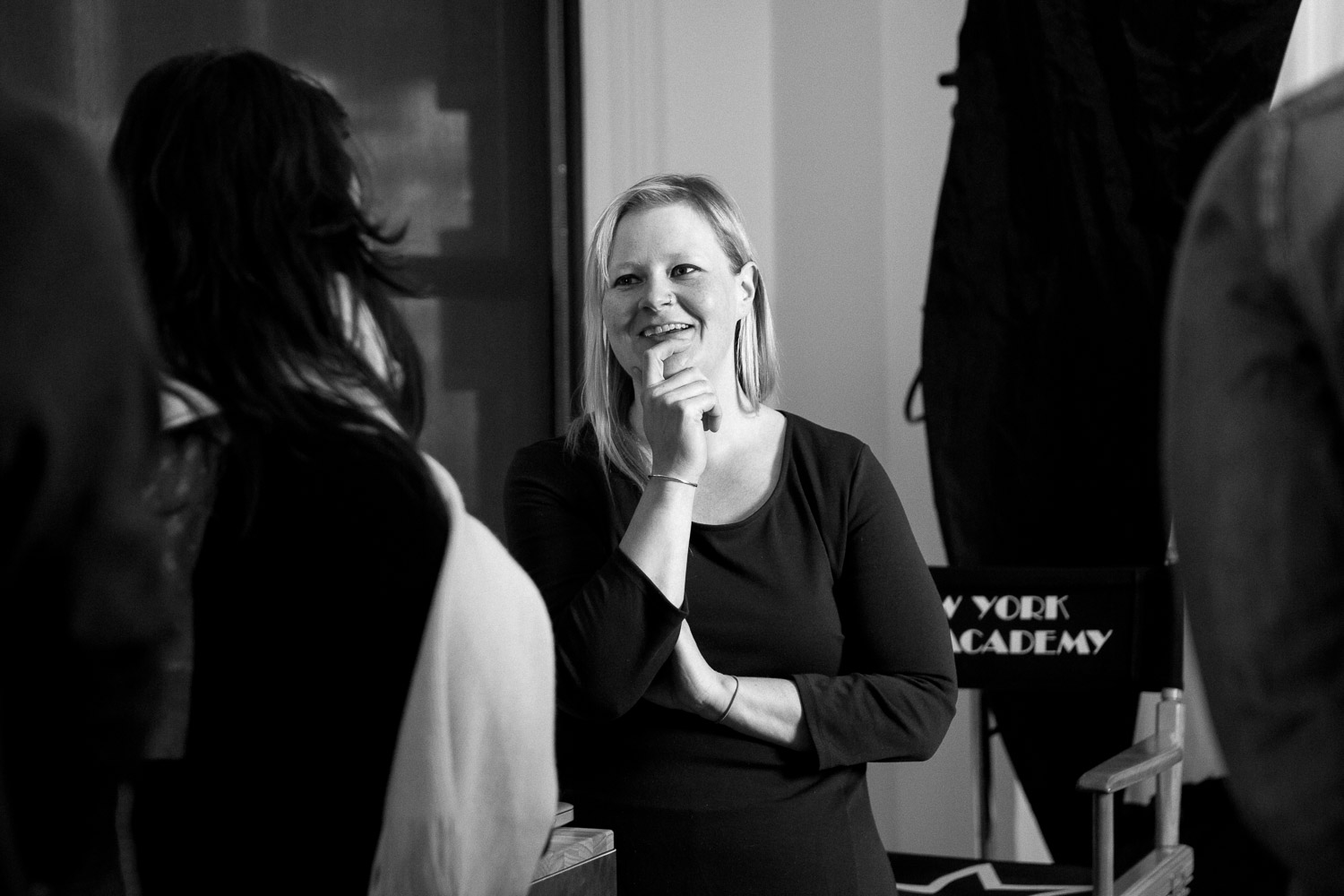 Jen Davis, a photographer renowned for her intimate self-portraits, was our guest lecturer last Friday, February 20th at the Battery Place campus.
Photography students were taken through Davis' 11 year journey of honest self-portraits dealing with issues regarding personal growth, self identity, body image, love, intimacy and self acceptance. The journey was not just personal, it also gave students great insight into her technical photographic development.
"Mapping the trajectory of her career and showing her most recent work, she gave us a completely uninhibited view of her working methods and her approach to personal discovery through photography.  It was an inspiring afternoon in the presence of a provocative contemporary artist." Paul Sunday, New York Film Academy's Co-Chair Photography Department summed up the afternoon.
During her early years at Columbia College Chicago, completing her BFA in Photography, she began experimenting with natural light. "Light became very seductive to me," Davis explains. "The light guided the photography" and with her transition from a 4×5 to medium format, she felt this allowed her to learn "about how the frame works in a different way."
All of her of work developed from her interest in women, the body and how it "related to me." She began studying her own body as her interest in flesh and skin became her main focus. Her first image with herself as the subject (or "object" as she describes it), was taken at the beach. As this specific image was projected on a white screen in front of a lecture room of students, she explains that she never expected to share this photo as it was done purely for herself.
Once she began her MFA at Yale University, she began to explore men as her subjects, capturing "masculinity and vulnerability" while also "using photography to gain access" to forms of intimacy with her male subjects. As Davis presented her work to the students, it became clearer that she, in fact, used her photography to guide her though her personal growth. "[Photography] was a vehicle to experience that," she said when referring to her introduction to love and intimacy.
As the talk came close to an end, a Q&A session left the audience with these wise words: "Don't worry about putting yourself against what has already been done, because everything has already been done." Just don't put walls and limitations on yourself. She recommends "putting tape over your digital SLR." Stop judging your work and "just shoot, shoot, shoot!"
by nyfa