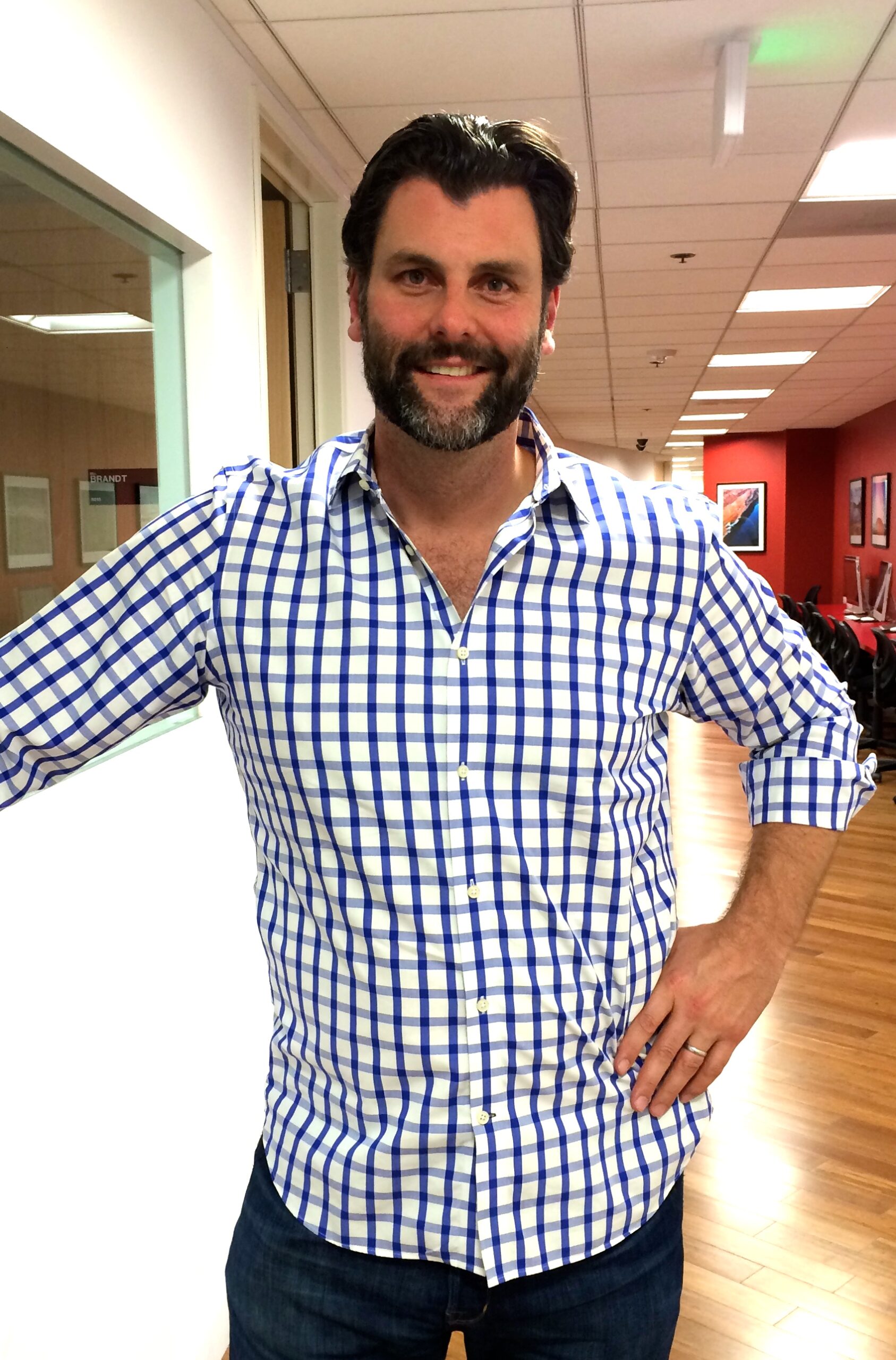 On November 3rd, 2014, Bobby Sabelhaus sat down with New York Film Academy's Business of Screenwriting class, regaling his unique story of how this one-time #1 national high school quarterback wound up becoming a rising Hollywood producer.
Hailing from Baltimore, Maryland, Sabelhaus initially focused on a career in football, but after struggles with the game during his time at the University of Florida, he transferred to University of Maryland and began to shift gears. By the time he graduated, he'd put his football aspirations behind him, and found himself at a crossroads between embarking into the world of finance or doing something more creative…
"I've always loved movies and storytelling," Sabelhaus told a classroom of students, "and thought I might find my niche in that world." Sabelhaus, like so many of us, hesitated with the move out west initially. He took a week of "informationals", including a very lucky one he landed with then Warner Bros. President Alan Horn on a visit to Los Angeles.
"I knew enough not to ask for a job, but I was hoping he might be able to help me land an internship." Help he did, connecting Sabelhaus with frequent collaborator Village Roadshow Pictures, where Sabelhaus soon interviewed and landed a development internship, something he adamantly recommends to NYFA's students. "If you're fortunate enough to get an internship, seize on the opportunity. Read everything you can, and grow your network. The more people you know, the more options you'll have one day. But you need a foot in the door… so start now."
After interning at Village Roadshow, Sabelhaus went to work for uber-producer Lauren Schuler Donner, producer of everything from ST. ELMO'S FIRE to ANY GIVEN SUNDAY to the X-MEN franchise. Sabelhaus was fortunate enough to work for Mrs. Donner over four movies, including CONSTANTINE, SHE'S THE MAN, X-MEN 2 and X-MEN: THE LAST STAND. He learnt first-hand about moviemaking on and off the set as her development and production assistant. "It was demanding, but an amazing experience."
Soon after this, Sabelhaus launched his own production company, FilmHaus. At FilmHaus, Sabelhaus develops new material from the ground up with writers, and has set up a variety of spec scripts he's developed, including CRISTO at Warner Bros., SNATCHBACK at Voltage, and WARDEN at New Line, as well packages he's helped put together, such as MY BEAUTIFUL COMA, with AMERICAN SPLENDOR writer-directors Shari Springer Berman and Robert Pulcini with Mandalay Vision.
Sabelhaus also bridges the world between film development and packaging, helping raise development equity, by collaborating with producers and filmmakers on projects that have a good chance of going into production. In many ways, Sabelhaus has come full circle, combining his passion for film with his financing know-how.
In explaining his project selection process, Sabelhaus admitted, "I have to love it. Because I have to be able to answer the question honestly of do I want to spend the next 3-5 years of my life on this story. The good news," he went onto say, "is that this story can come from any writer, anywhere, at virtually any experience level."
Sabelhaus went onto shed light on the different types of film financing that exists — everything from 'angel investors', to equity financing and foreign sales, to a slate financing deal. He reminded his students that "no story pleases everyone" and that filmmaking is a collaborative process. "It sounds cliché, I know, but it really takes a village."
Sabelhaus closed out with an insightful response to a student question raised about why, after already struggling with the harsh pressures of the nationally-viewed college football scene, Sabelhaus would choose to pursue a career path that's equally ambitious and grueling. "Look, I failed early, and this is a business where you will fail,"
Sabelhaus explained. "You'll be rejected far more than you will be accepted; it's a tough, thick-skinned business, no doubt about it. But I guess, having already been through it at such a young age, failure doesn't really scare me anymore. Because on the other side of that mountain is the success we all seek just waiting to be grasped."
Sabelhaus currently works out of his FilmHaus offices in Beverly Hills, CA.
by nyfa