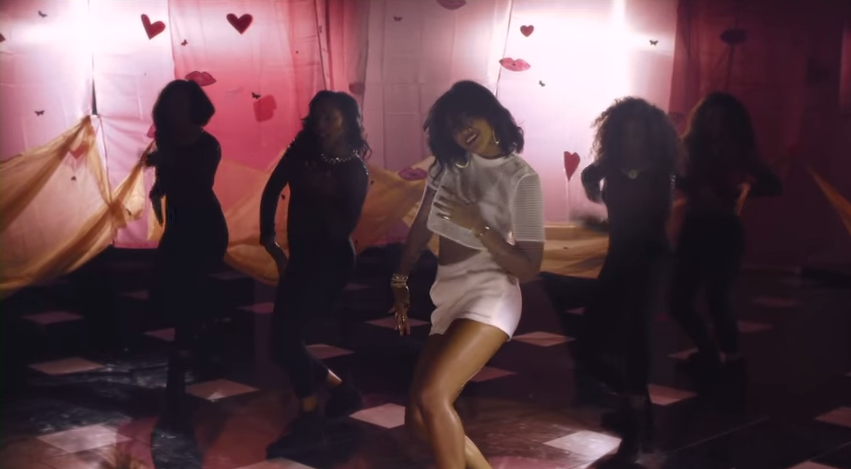 As part of the Producing Department and Diversity Development in Los Angeles, the NYFA Industry Lab aims to provide students with a truly hands-on, professional experience. Students, along with their instructors, are brought on to produce, shoot, and edit full productions for industry clients. Thus far, NYFA Industry Lab has worked with a number of major companies, including Warner Records and actor Matthew Modine, infamous for his role as "Joker" in Stanley Kubrick's classic Vietnam film, Full Metal Jacket.
Recently, the Lab embarked on its largest production to date. The team partnered with singer and songwriter, Michaela, to shoot her new music video, Strawberry Kisses. Michaela has appeared on the popular Nickelodeon show, iCARLY, and has appeared in commercials, theatre productions, as well as video games. Strawberry Kisses is Michaela's brand new original song, which she even wrote the lyrics for.
Produced in collaboration with management company, WaterWalks Entertainment, Inc., the video was shot entirely at New York Film Academy's Riverside building. The video was co-directed by Directing Instructor Jeff Byrd and student Laura Elisa Perez Rebullen. Aside from his teaching at NYFA Los Angeles, Jeff is the Co-Chair of the African-American Steering Committee of the DGA.
Pay close attention to the video, especially our NYFA Los Angeles students, as you may just catch your classroom in the shot!

by nyfa