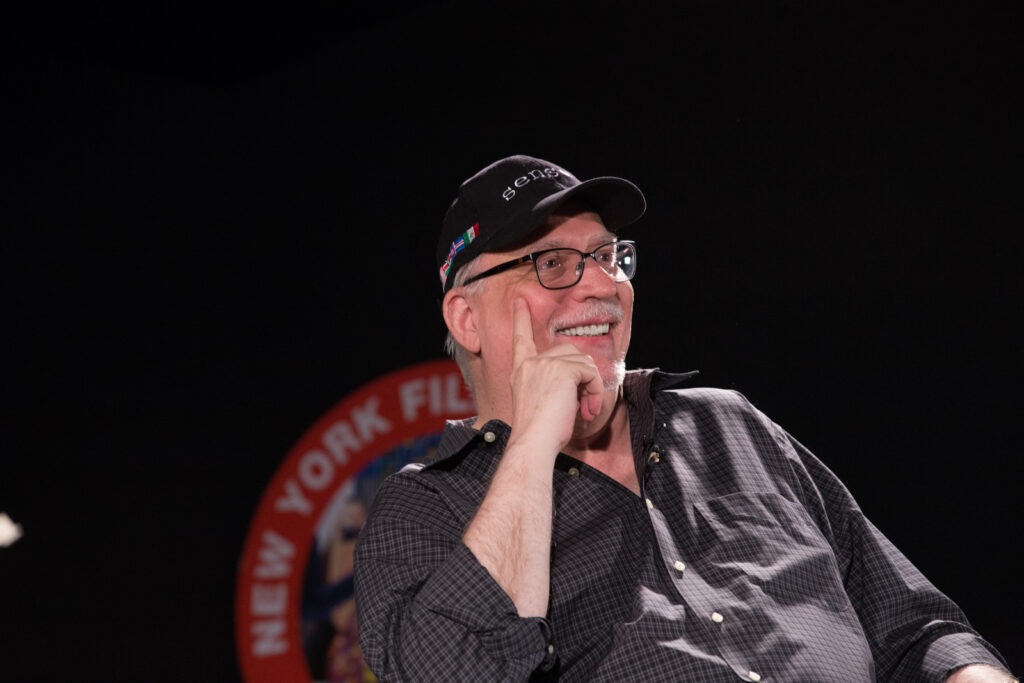 New York Film Academy students gathered recently for a screening of the hit film Thor followed by a Q&A with its story writer Joseph Michael Straczynski.
J. Michael Straczynski works in films, television series, novels, short stories, comic books, radio dramas and other media. Straczynski is a playwright, former journalist, and author of The Complete Book of Scriptwriting. He was the creator and showrunner for the science fiction television series Babylon 5, for which he wrote 92 out of the 110 episodes, and the four Babylon 5 TV movies produced alongside the series. From 2001 to 2007, he was the writer for the long-running Marvel comic book series The Amazing Spider-Man. He also famously wrote for Thor, Superman, the Superman: Earth One original graphic novels, Before Watchmen and Wonder Woman. In 2009, Straczynski was nominated for the BAFTA Award for his screenplay for Changeling starring Angelina Jolie and directed by Clint Eastward. His new series, Sense8, for the Wachowski's brother-sister team (Matrix) premiered in 2015. Producer Tova Laiter and NYFA's screenwriting instructor Crickett Rumley moderated the Q&A.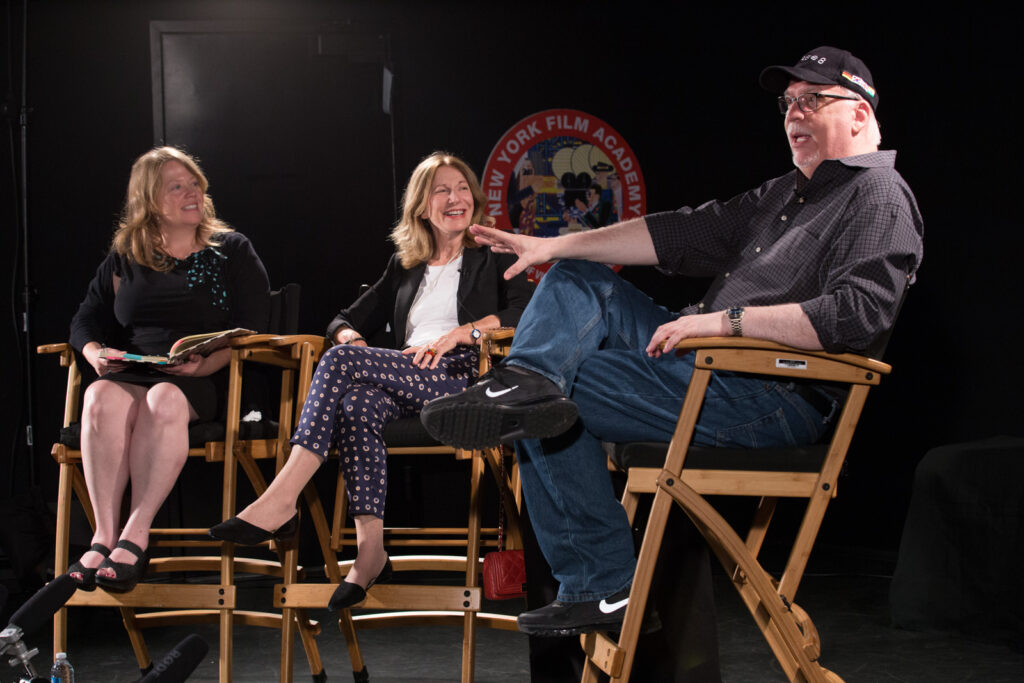 Mr. Straczynski was an incredible inspiration to all writers in the audience. He discussed how writing was something he's been doing since he was a boy and has continued to be a therapeutic process for him. In his dry sense of humor, his advice to young writers was to "write out the crap." After chuckles from the audience Michael went on to seriously explain that the first couple scripts any writer produces will inevitably be bad. So you might as well accept the fact that you'll only get around to writing better material when you get all that bad stuff out of your system. Michael advocates that to become a better writer you just have to write A LOT. Every script teaches you a lesson. The more scripts you write, the more lessons you'll learn.
What stands out most about Michael's career is how extremely prolific he is. He related a story highlighting this strength which astounded students. Six years ago, the Wachowskis approached him to rewrite the script for the film Ninja Assassin. The only catch was that it was a Tuesday and they needed a rewrite by Friday as the film was going into production very soon. Michael said "OK," went home and started the coffee machine. He calculated how many pages he would have to write per hour and slept three hours a day at his desk. Come Friday, however, he had a completely finished rewrite, and the Wachowskis were thrilled with!

Sense8, a Netflix Original Series, is Mr. Straczynski's most recent project that he created with the Wachowskis. The plot revolves around eight strangers from different parts of the world who suddenly become mentally and emotionally linked. The show aims to explore subjects that its the Wachowskis and Straczynski felt science fiction shows, at least ostensibly, tend to ignore or skim through — such as politics, identity, sexuality, gender and religion. Michael penned every episode of the series. The Netflix has seen huge success inside and outside of the U.S.
We sincerely thank Joseph Michael Straczynski for dropping by NYFA and wish him continued success with Sense8 and his future endeavors!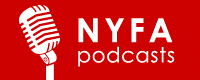 by nyfa