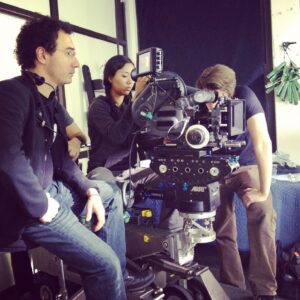 David Egozi was a college student visiting New York from his hometown of Miami, Florida. One weekend, he saw a magazine advertisement about a certain film school. As the son of a news broadcaster, David grew up surrounded by cameras and lighting. A chip off the block, as they say, since he visited the school and quickly transferred to the New York Film Academy. David's transition from liberal arts to the technical training provided at NYFA seems to be a seamless one. The most important lesson he has learned here, however, is something beyond skill. "[Department Chair] Claude really pushes us. It's persistence that matters. It's commitment. Always giving 110% percent."
A remarkably thoughtful young man, David admitted to having difficulty structuring his thoughts. "My head's always been cluttered. Filmmaking allows me to organize my ideas and my feelings and turn them into something tangible." He pursued filmmaking after working on creating videos for bars and clubs who were trying to promote their parties. After beginning his studies, however, he understood that the making of art had more to do than marketing it to an audience. Studying narrative helped him to appreciate the internal process of thought and emotion.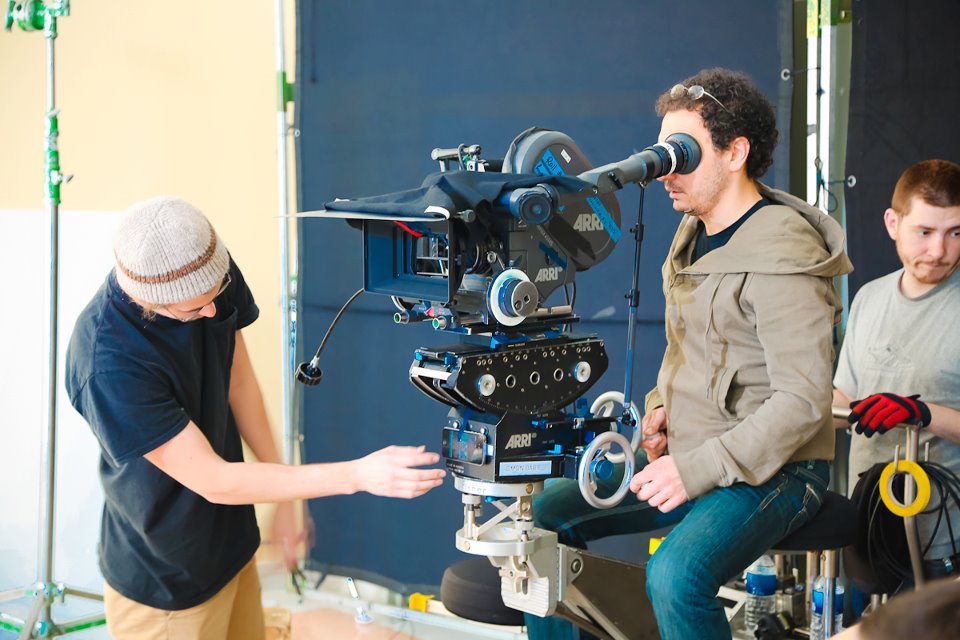 Speaking to Nicola Raggi also reveals a filmmaking student who recounts a growing experience. Originally from Sienna University in Italy, Nicola felt his education wasn't teaching him anything. After winning a Bernardo Bertolucci scholarship for the Cinematography program, he decided to take the plunge into New York City. "I learned more in one year [at NYFA] than I did in five years at Sienna," he said. Learning both digital and film, Nicola feels his skillset is finally complete. Because of the hands-on nature of our curriculum, Nicola quickly realized "the harsh reality of filmmaking". The hours of long and brutal. Tensions can run high. As he said, "You learn how to behave on set. Working with the cast and crew can be difficult without sleep or much food."
Nicola and David both learned to solve specific types of problems. They learned to adapt and improvise in response to unexpected situations. The ability to think creatively is highly desirable in today's rapidly changing world. However, can we safely say that many of America's classrooms focus on helping students develop as creative thinkers? Arts education teaches young people today to create and control. There is a fundamental difference between being consumers of the mainstream media and being producers able to share their creations in order to influence minds and shape how a society behaves. If the Arab Spring and the Occupy movement is any indication, today's students are growing up in a socially connected world which is very different from previous generations. Modern times have increasingly deemed the exchange of information as pivotal to everyday life, however, educators now are recognizing that information is only useful when it is transformed into knowledge.
What David learned from the technical knowledge and creative execution was the ability to develop his own ideas, test them, discover boundaries, experiment, receive input, and generate newer ideas based on the feedback he received. Students like Nicola learned to work under stress, collaboratively and creatively, for long periods of time. This is socio-emotional learning. There is evidence that social and emotional capacities are just as brain-based as mathematical and linguistic competencies. Education should have both pedagogic and systemic dimensions. It is statistically proven that the skill-set which socio-emotional education such as the arts can lead to higher standardized test scores. Schools should promote socio-emotional competencies because it is a holistic approach to comprehensively educating our young people. It provides the skill-set necessary to creatively address today's problems. If anything, a creative curriculum empowers students to believe they're equipped to do anything they truly believe in.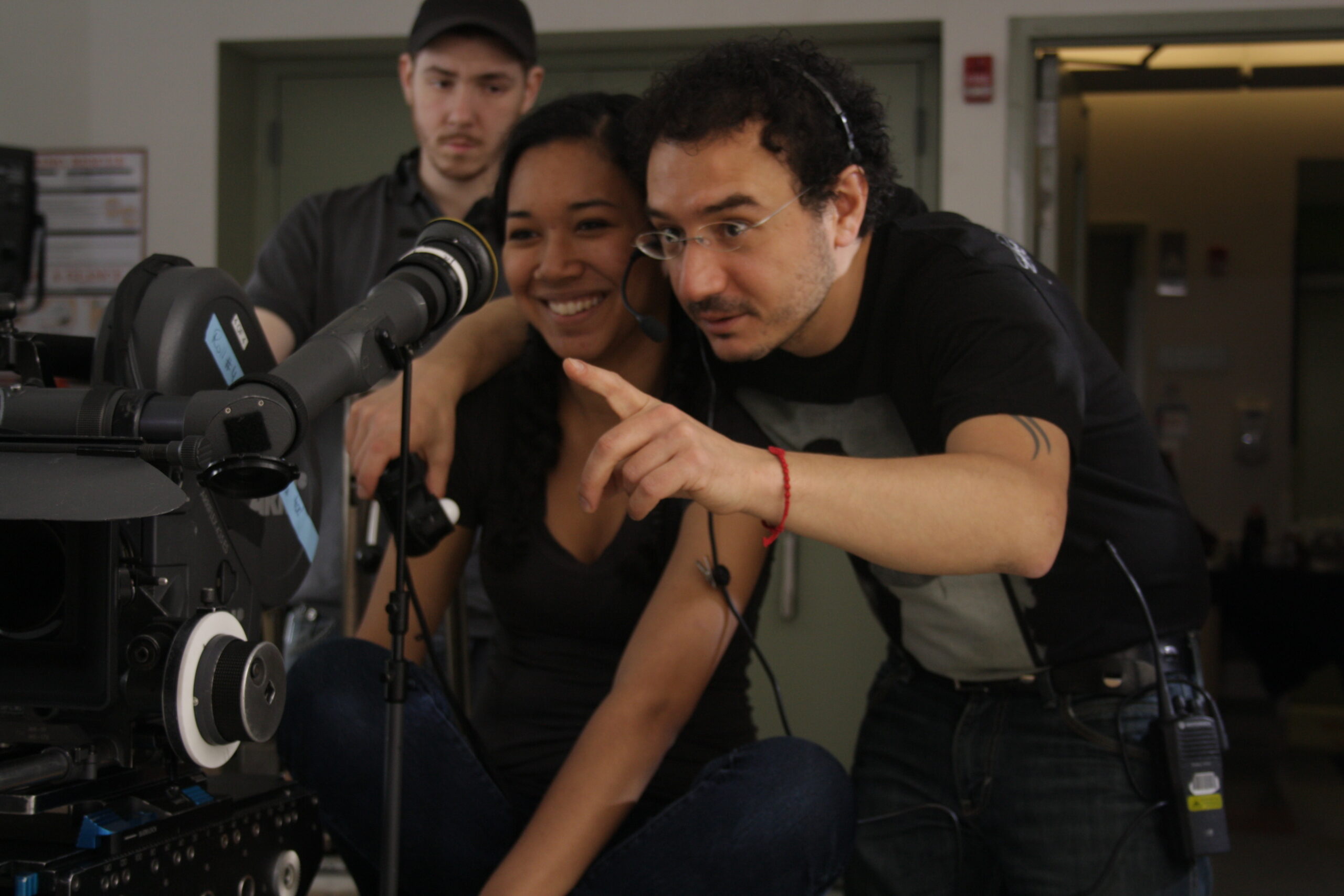 After graduation, Nicola continued work as a cinematographer with his production company The Loading Lab. He is the Director of Photography for the commercial being produced by CenterLight Health System, which currently ranks among the nation's leading resources for long term residential and community-based healthcare. This commercial, which is also directed by NYFA alumnus Dmytro Maliuga, will air in four different languages on local television stations. David is currently finishing up his studies and expressed confidence in his newfound ability. "My dad hired a film crew for his business recently. For casting, directing, editing… I was like, 'Why?' I can do it. All of it. I learned everything."
To learn more about our filmmaking programs, click here.
by nyfa