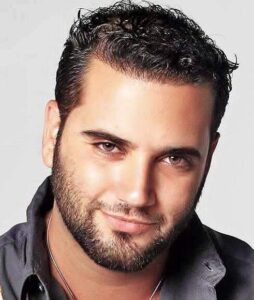 NYFA Acting for Film Dr. Ariel Orama López (AG Orloz) is already both an actor and a psychologist, but he added cover model to his impressive list of job titles recently when he was featured on the cover of Puerto Rico's El Nuevo Día newspaper, along with his fellow cast and crew of "Cielos Negros." The surreal short film, which was produced and created in López's native Puerto Rico, has screened and won festival prizes worldwide — from winning Best Foreign Short Film in Marbella, Spain to screening at the GeoFilm Festival in Padova, Italy.
López is an associate producer of the film and also plays the lead character, Larry, a man whose life is transformed after the inexplicable disappearance and mysterious reappearance of his new love, Angel, at la Laguna del Condado. Directed by Alexis Aguirre, "Cielos Negros" was selected out of 6,000 submissions from 90 nations for the GeoFilm Festival in Italy and has received distinctions and laurels in several international festivals — including the Martinique International Film Festival, Puerto Rico Horror Film Fest and Puerto Rico Queer Film Fest. "Cielos Negros" was also a finalist at DirecTV Cinema Plus, winning third prize.
The success of "Cielos Negros" has taken on special significance in the wake of hurricane Maria, coming as a clear reminder of the resilience and inspiration alive in the work of Puerto Rico's artists. In the midst of this busy season of rebuilding in Puerto Rico, Ariel took the time to correspond with the NYFA Blog about his journey with "Cielos Negros" and beyond.
NYFA: First, can you tell us a little bit about your background and what brought you to NYFA?
AOL: In terms of my background, I was blessed with the privilege of combining two fascinating professional roles. I am a Puerto Rican professional actor and media (clinical) psychologist. In terms of my artistic role, I have had the opportunity to work and collaborate in commercials, theatre, short films, indie films, documentaries, series, television programs, media writing, and voice-overs, combining to more than 200 projects in the arts.
In 2010 I became a member of the Colegio de Actores de Puerto Rico as a collegiate professional actor. I am also a certified Executive Coach (specialized in Crëative Life Coaching) from TISOC, Barcelona, Spain and a licensed clinical psychologist with the Academia (Assistant Professor – University of Puerto Rico in Humacao).
One of my unforgettable moments of inspiration that motivated me to continue developing as an actor was my selection as a finalist of "Taller Telemundo: Actores," in Miami, directed by the well-known actress nominated for an Oscar in the movie "Babel" (2006): the distinguished Mexican actress and professor Adriana Barraza.
After all this wonderful creative experience that include laurels from Spain, California, Puerto Rico and Orlando, I decided to move to Los Angeles in the Summer of 2011 for an intensive course, performing in 14 short films in California during my NYFA Los Angeles training in Acting for the Film.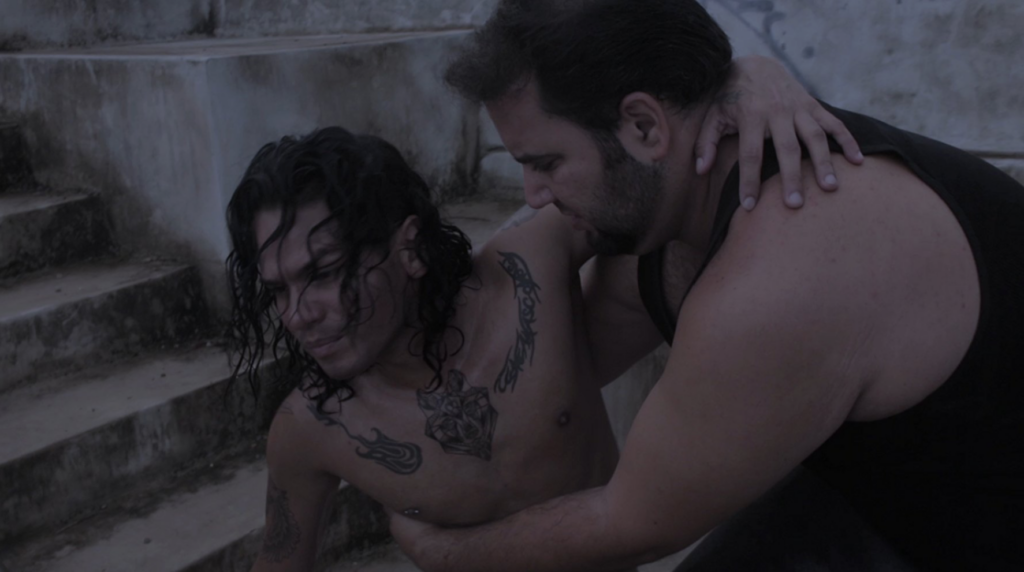 After NYFA, I had the privilege to work as the creative coach and consultant for the television program "Idol Kids Puerto Rico" (from the recognized English franchise Idol ©), and offered courses at the Colegio de Actores de Puerto Rico and other relevant forums about Psychology of Character. I currently work at UPRH as an Assistant Professor of Psychology.
NYFA: Do you have any favorite NYFA moments from your time studying with us?
AOL: I have wonderful memories of every NYFA and Universal Studios corner in LA, magical contexts where we performed for most of our projects. I can remember all the experiences and knowledge acquired in the courses with the excellent professor Denis McCourt, who inspired me to continue developing both as an actor and in other roles — for example, as as a singer — in order to enrich my level of performance.
I studied in the adult program at Conservatorio de Música de Puerto Rico: during this time, I won a prize as a composer in Miami and participated as a baritone in several choruses and concerts. Definitely, NYFA inspired me to reach new dreams and to believe in myself.
NYFA: What initially drew you to "Cielos Negros"? What is the film about?
AOL: "Cielos Negros" is an experimental LGBT short film based on a Puerto Rican story story by writer David Caleb. Larry, the main character, is "a insecure man who found the reason of his freedom after the disappearance of Angel (his new love) in an unexplained event at la Laguna del Condado in Puerto Rico."
The director is Alexis Aguirre, who invited me to participate initially as the lead actor and then as an associate producer. When I read the script, I connected immediately with the surrealism of the story and also with the sublime ending that distinguishes this creative masterpiece in contrast with other diversity films that still have predominant and subjective elements of heteronormativity: Here the love without gender wins, without tragedy. I must say that I am really surprised with all the laurels received and we are very excited to our new Official Selection on GeoFilm Italy, that include more than 6,000 participants from 90 countries around the World.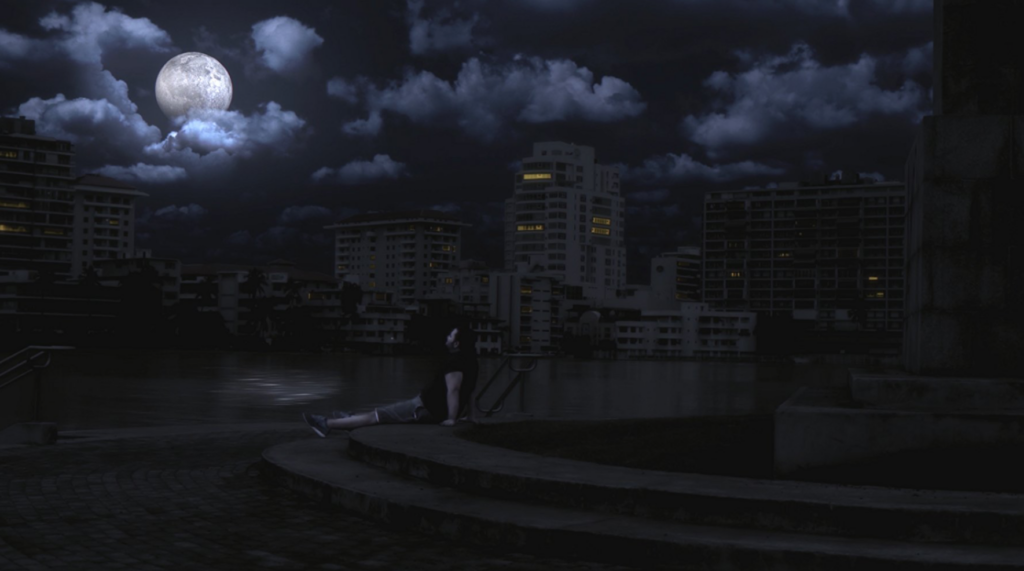 NYFA: Have you been able to be present at any of the festivals where "Cielos Negros" has played?
AOL: During the last year I was working hard on the publication of a book and had to observe all the success of "Cielos Negros" from the distance: considering that Italy is one of my world contexts of inspiration as an "Uomo Universale" apprentice, I am willing to be part of this wonderful presentation of our short film at GeoFilm in Italy. Definitely, we have reasons to celebrate and I hope to be part of it!
NYFA: For our students, do you have any advice about transitioning from life as a student to working in the business as a professional?
AOL: The best lesson I have learnt is that an actor who develops the capacity to transform literally for the director's eyes and vision without any doubts, the one that has no fear to explore the diversity that coexists in all our dimensions — intellectual, spiritual and physical — is the actor that will succeed.
And when I define success, I refer to the great responsibility of creating a vivid performance, and an artistic project, that can be appreciated in different countries — and in your own country — as something different, creative, universal and valuable, with its own individual life that is superior to each component (the actors, the producers, the director), and with a quality and fingerprint that transcends frontiers. When we have the privilege of touching other cultures virtually with our art and performance, and it is received with enthusiasm, we have received the best prize: the one that is superior to any economical benefit.
NYFA: What's next for you? Can you share any upcoming projects, or what you're working on now?
AOL: I am one of the leading actors of the Puerto Rican film "Etreum" (Vicente Juarbe, Idalia Perez Garay), that is in postproduction. We are waiting for this creative newborn with great expectations for 2018.
Also, I will be working on new creative projects that recently are touching my soul that combine music, writing, and acting. It will be an eternal adventure!
One of my dreams is to be part of NYFA faculty and offer courses in Psychology of Character and Creative Coaching for Latin American Actors. Also, to develop new courses in Spanish related to acting.
I love my heritage and I want to pay it forward to my beloved NYFA, hopefully soon. Thanks for believing on us, NYFA Alumni!
¡Un abrazote desde Puerto Rico!
The New York Film Academy would like to thank Dr. Ariel Orama López for sharing part of his story with our community.
by nyfa