On Monday, December 3rd, the New York Film Academy (NYFA) hosted a screening of Affairs of State followed by a Q&A with director and NYFA instructor, Eric Bross, producer, Stephen Israel, and actors, David Corenswet and Nate Walker, moderated by NYFA Producing Chair, Roberta Colangelo. Affairs of State explores the extent to which one man is willing to take risks to progress his career in Washington D.C.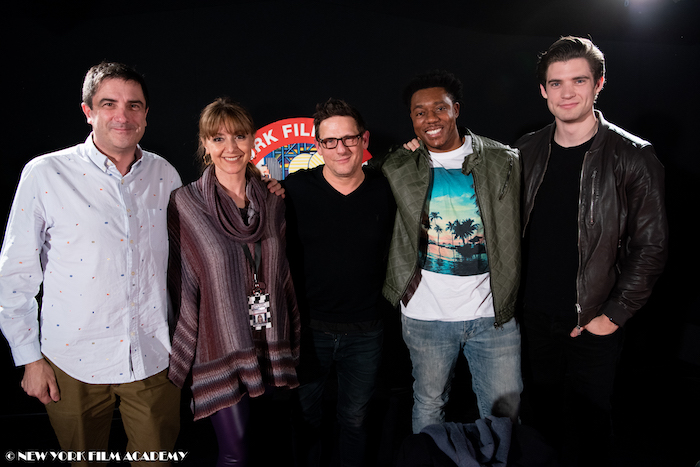 Director and NYFA instructor, Eric Bross, is known for directing A Country Christmas Story (2013), Traffic (2004) and Stranger Than Fiction (2000). Producer, Stephen Israel, is a former VP of New Business Development at TBS, worked in strategic planning at Warner Brothers and spent four years as a management consultant with Booz, Allen & Hamilton. He is known for producing Blood, Sand and Gold (2017), G.B.F. (2013) and I Do (2012). Actor, David Corenswet, is a Julliard graduate known for his roles in House of Cards, The Tap and Elementary. Actor, Nate Walker, is known for his roles in Homeland, Bottom of the Barrel and The Maladjusted.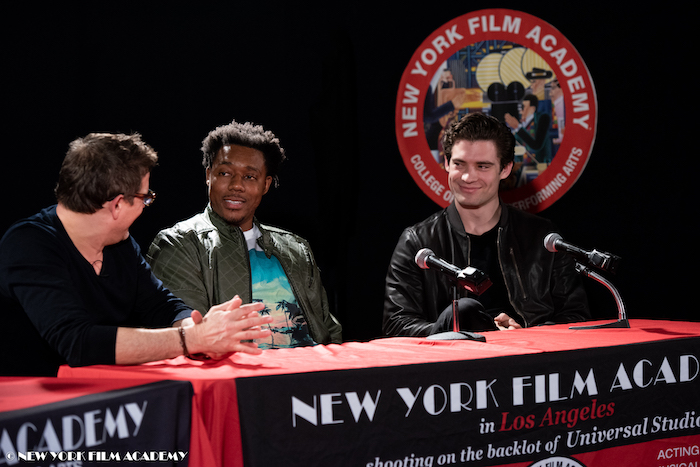 Colangelo opened up the Q&A by inquiring about Bross' inspiration for the film. Bross shared that he and Todd Cudworth, the film's writer, were inspired by the ruthlessness of the "game" of politics; the original script, written in the early 2000s, was based on the tactics used by the Republican party to discredit President Bill Clinton– and the Democratic party as a whole– in the public eye in the late 90s. Bross said that Cudworth asked himself, "What if the Democrats got really ruthless, just matched the tactics of the Republicans who seemed to be pretty much willing to do whatever it [took]?" However, as America moved closer to the Trump presidency, the script evolved.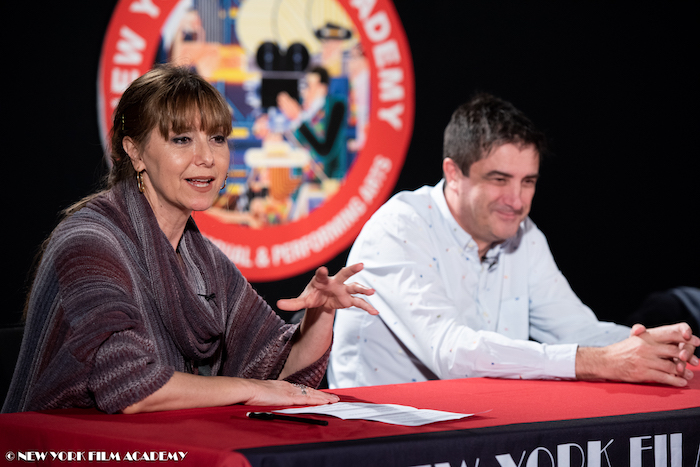 Ultimately, Bross and Cudworth wanted to bring attention to the world of politics rather than make an argument about a specific political party as contemporary politics is so consumed by polarity. Producer Stephen Israel assisted with the blurring of the political binary in through the characterization of the protagonist's boss, a political candidate named John Baines, "We took a lot of trouble to play…Baines' politics down the middle," said Israel, "We tried to make him a conservative who could appeal to liberals."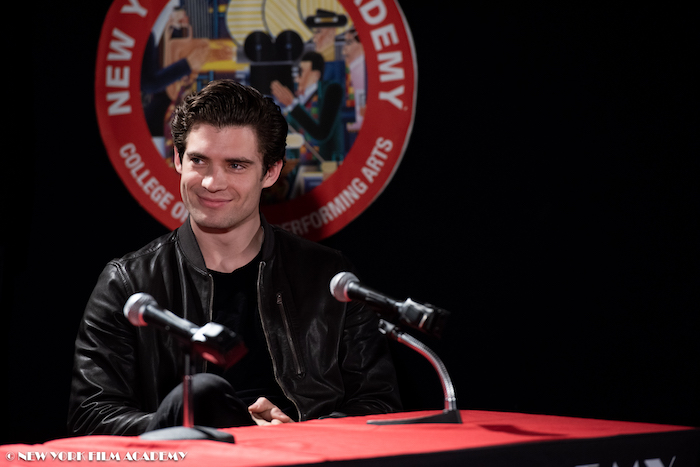 Colangelo noted that sex is used by the main character of the film, Michael Lawson, to gain power in the political sphere and asked how Bross navigated the sex scenes from a storytelling perspective. "I never like to shoot anything gratuitous," said Bross, "Every scene in every movie should have a purpose…and this movie, ultimately to me, is about the exchange of power, sex for power." Bross discussed how the sex scenes in which Michael is with Mrs. Baines, his boss' wife, and the sex scenes in which Michael is with Darcy Baines, his boss' daughter, were shot and edited differently to give different effects; Michael's scenes with Mrs. Baines are focused on the exchange of sex for power whereas Michael's scenes with Darcy are more romantic and idealized.
The New York Film Academy would like to thank Eric Bross, Stephen Israel, David Corenswet and Nate Walker for sharing their perspectives on storytelling and working in the entertainment industry with our students.
by nyfa