For the first in-person New York Film Academy (NYFA) Q&A-List Series event since the COVID-19 pandemic brought the series virtual, Tova Laiter hosted a screening of Barbarian and Q&A with Roy Lee to discuss his career's trajectory as a producer. The conversation was held at NYFA's Los Angeles campus and attended by students and alumni.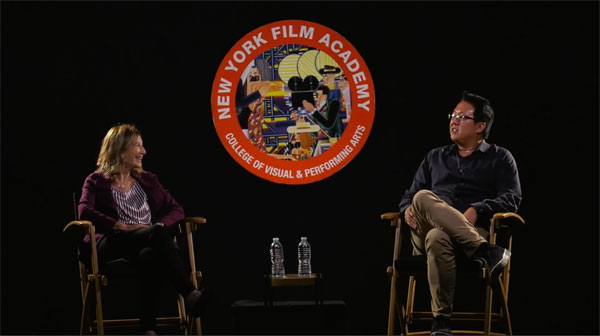 Tova Laiter, Director of the NYFA Q&A-List Series (left) with Film & TV Producer Roy Lee (right)
Lee is a leading film and television producer and co-founder of Vertigo Entertainment. Vertigo Entertainment is responsible for producing some of the most well-known horror film titles in the horror genre in recent movie history. Lee's first credit included his producer role on The Ring (2002) and afterward, Lee's career enjoyed a steady climb. Other works of his include iconic horror films like The Grudge, The Strangers and It. Lee also produced the beloved children's animated films The Lego Movie and How to Train Your Dragon. The Q&A-List Guest Speaker executive produced The Departedstarring Leonardo DiCaprio which won three Oscars, including 'Best Picture.'
Prior to taking Hollywood by storm, Roy Lee was a Brooklyn native born to Korean parents who had hopes their son would become a minister. Instead, he pursued an undergraduate degree from George Washington University and attended American University Washington College of Law. After a short stint at a firm, Lee moved to Los Angeles and began working as a "tracker" for Alphaville Productions. Lee was responsible for reading and assessing spec material and so began his career as a producer.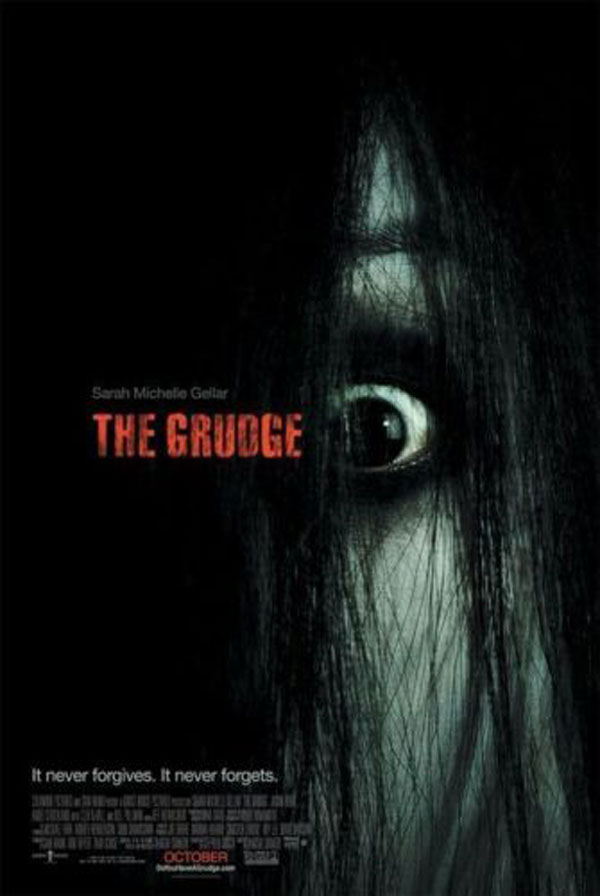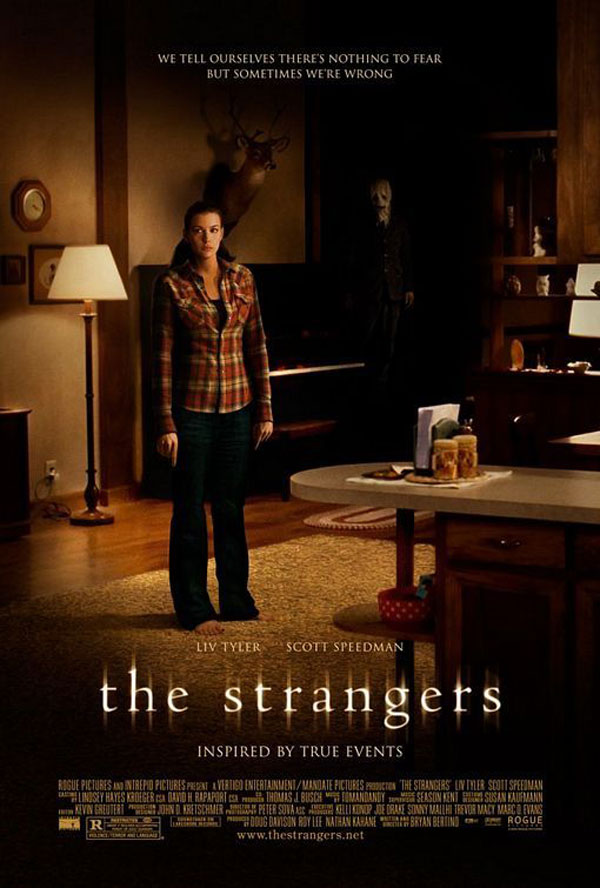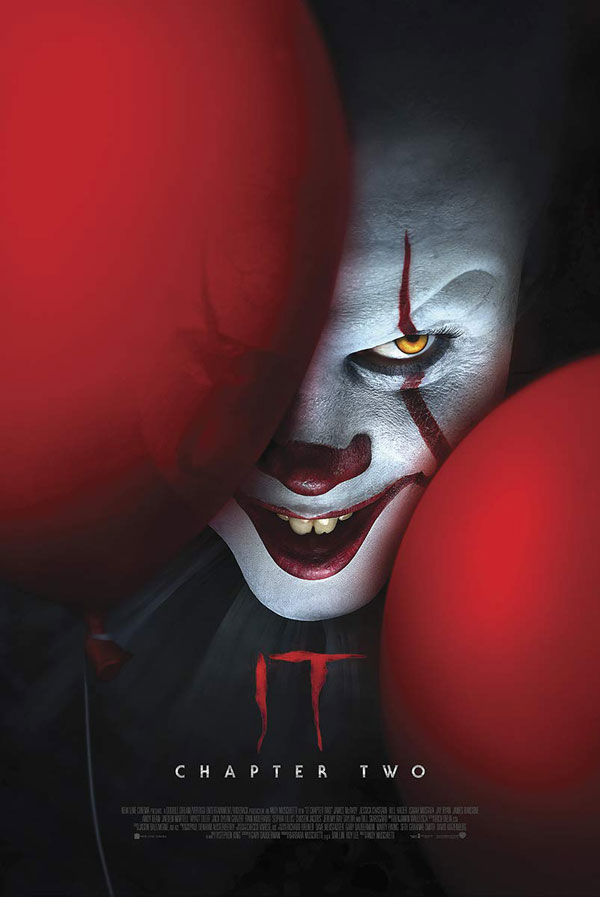 In 1999, while looking for material to produce, Lee came across a Japanese film about a reporter and her ex-husband who investigate a cursed video tape rumored to have killed its viewer seven days afterward. The film Ringu (1998) was a huge success in Japan; but when Roy Lee stepped in, he took the film to new heights. Lee acquired the rights to the film – with Dreamworks – for $1 million dollars. The Ring film made $15 million dollars during its opening weekend with a mere $48,000 budget. Since its release, the horror classic grossed $249.3 million worldwide.
Today, Lee outworks anyone with a pulse. "You are the most prolific producer I know," Tova Laiter said after listing off Lee's pending projects from his IMDB page as he is listed as a producer or executive producer on nearly 30 projects. "For this year only -2022- there are 3 releases, 6 movies in post-production and 2 [currently] filming," including popular video game adaptations, thrillers, television series at major streaming services, and more horror films. Lee disclosed that the key to this incredible output is collaboration,"my philosophy is to work with anyone who has an ability to get movies made and working with friends .. anyone who is helping push the project forward."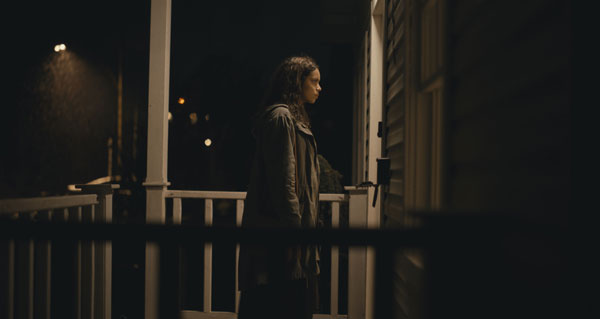 A still from Barbarian (2022)
In his most recent project, Barbarian (2022), a young woman named Tess learns her AirBnB rental has been double booked by the star of It, Bill Skarsgård. Against her better judgment, she decides to spend the night but soon discovers there's a lot more to fear than an unexpected house guest. The script, written by Zach Cregger, made rounds across Hollywood, but to no avail. Lee shared with Laiter that producers questioned whether or not the script would make sense to its audience. He said Vertigo had already passed on it but when "younger producers who were attached to [the film] sent it to me, I had to read it." After reading the script, Lee said I always give a person a first shot." It was the right decision because Barbarian scored a 92% rating on Rotten Tomatoes and is lauded as another horror classic. With timely themes including toxic masculinity, #MeToo, and gentrification, the film brings together every millennial worry.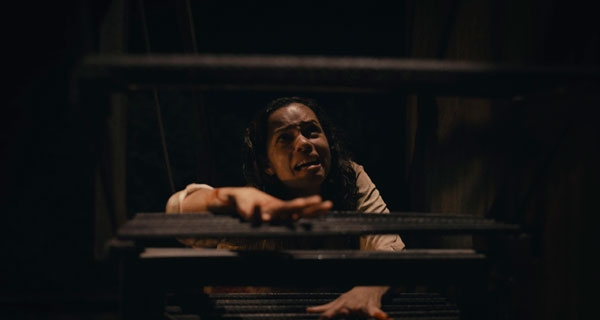 A still from Barbarian (2022)
When asked about how the film industry was coping with the decline of theater releases, the Guest Speaker shared that the real war is not a streaming war but actually an 'attention war' where "everyone has podcasts, radio, TV, movies, internet, social media and there's only so much that people can actually consume and it's a finite pie."
For filmmakers starting out, Roy offered horror films as a great start up since they are low budget, don't need stars and they have built in audiences.
Laiter and the New York Film Academy would like to thank Roy Lee for sharing his time and experience with NYFA students and alumni.
Please note: NYFA does not represent that these are typical or guaranteed career outcomes. The success of our graduates in any chosen professional pathway depends on multiple factors, and the achievements of NYFA alumni are the result of their hard work, perseverance, talent and circumstances.
by nyfa