On Tuesday, January 15, New York Film Academy (NYFA) hosted a screening of the pilot episode of Project Blue Book, a new original series from HISTORY (formerly The History Channel) that adapts the real-life US Air Force investigations of UFOs in the 1950s. The screening was followed by a Q&A with creator and former NYFA screenwriting and producing instructor, David O'Leary, moderated by NYFA Producing instructor, Ashley Bank.
O'Leary is a former development executive who has worked for Bellevue Productions, Valhalla Entertainment, Kopelson Entertainment, Rogue Pictures, Warner Bros., and Industry Entertainment. He is also a producer on two features set for release this year, Parallel for Bron Studios and Eli for Netflix. Additionally, O'Leary is adapting a sci-fi book series for A+E Studios.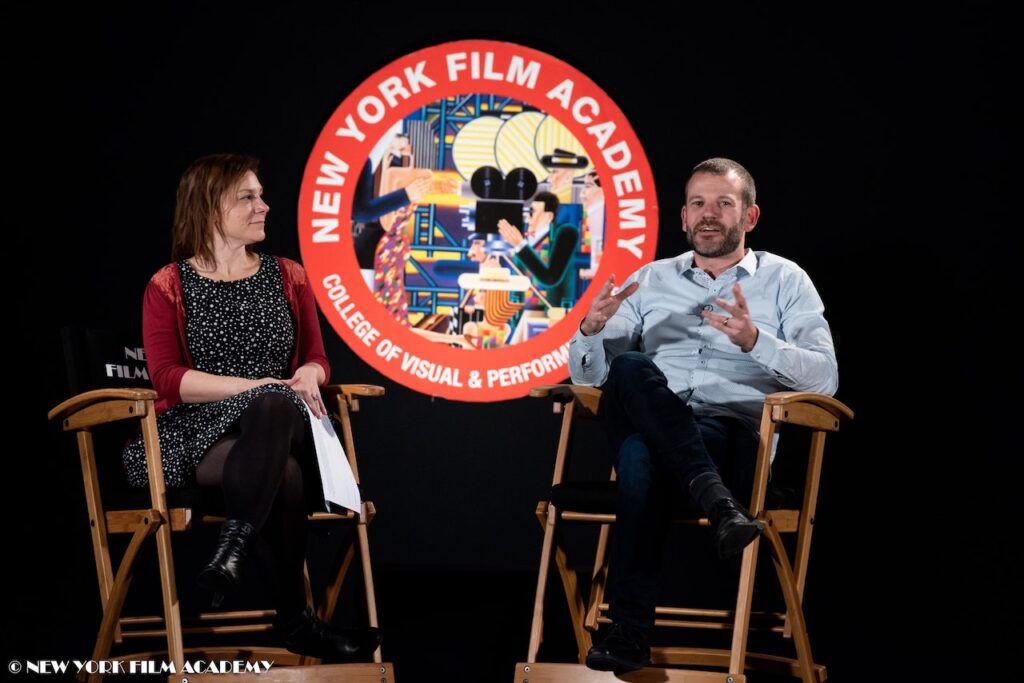 Bank opened up the Q&A by asking about how O'Leary became a writer. He shared that he started his career as an intern at New Line Cinema and decided he was interested in development, so he moved to Los Angeles where he worked with a friend at Village Roadshow Pictures. From there, O'Leary worked his way up from the mailroom to assistant jobs and became a development executive, himself, at the age of 28. He realized, however, that his true dream was to be a screenwriter. "I pivoted and I'm a big believer in pivoting," said O'Leary.
O'Leary shared that even though he knew he was passionate about becoming a professional writer, that wasn't enough. "Honestly, I had to get good at being a writer; I was not a very good writer when I made that choice." He continued, "I think the way that you get better at being a writer is you have to keep writing, but you can't keep writing in a vacuum; you have to keep showing your work to people and you have to keep getting feedback… you need people you trust to tell you 'Here's what works, here's what doesn't, and here's why.'"
O'Leary added that working as a screenwriting instructor at NYFA required him to be extra knowledgeable about professional screenwriting. "It really forced me to practice what I was preaching," he said. O'Leary then shared that something that helped him stay positive while he worked toward becoming a successful professional screenwriter was "celebrating small victories" because trying to be successful in the entertainment industry is a long and arduous process and one needs to have stamina to make it all the way to their end goal.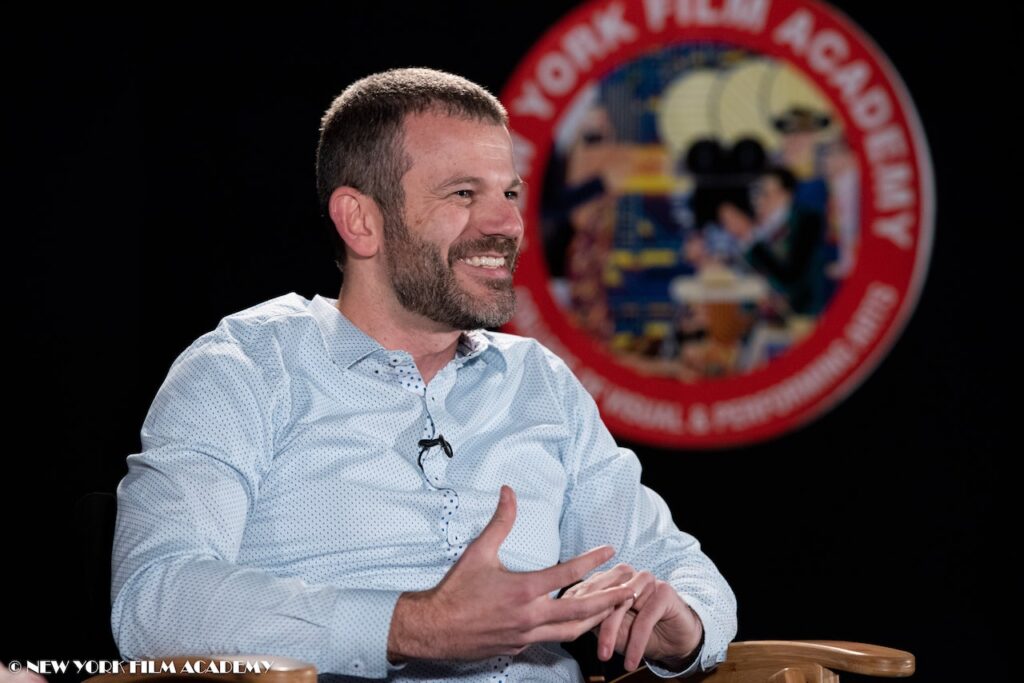 O'Leary made it clear to the audience that hard work is important but sometimes luck also plays a role in success; with Project Blue Book, "It was sort of the right idea at the right time at a network that was looking to grow and move into scripted series." The simplest way that O'Leary could sum up the show to pitch it to producers was "X-Files meets Mad Men," which was a concept that had not really been explored before.
One of the members of the audience inquired about navigating a narrative based on real events. "Every week we look at a real-life case… so it has that kind of 'based on true events' cache," said O'Leary. "[Lead character] Hynek was a real-life guy; we ended up recruiting both [of] his sons as consultants on the project… I really want the show to be entertaining, but I also want to educate people on this phenomenon."
The New York Film Academy would like to thank former instructor David O'Leary for sharing his experiences and advice for writers as well as details about the development and production of Project Blue Book.
by nyfa