Legendary producer, director, and editor Sam Pollard led a spirited "Conversation with…" and Q&A session after a rousing screening of his latest documentary Sammy Davis Jr.: I've Gotta Be Me at New York Film Academy (NYFA).  A capacity crowd at NYFA's Theatre in New York City was captivated by the film, which traces the iconic entertainer's life from his youth in Harlem to international stardom— from Hollywood to Broadway to Las Vegas and beyond.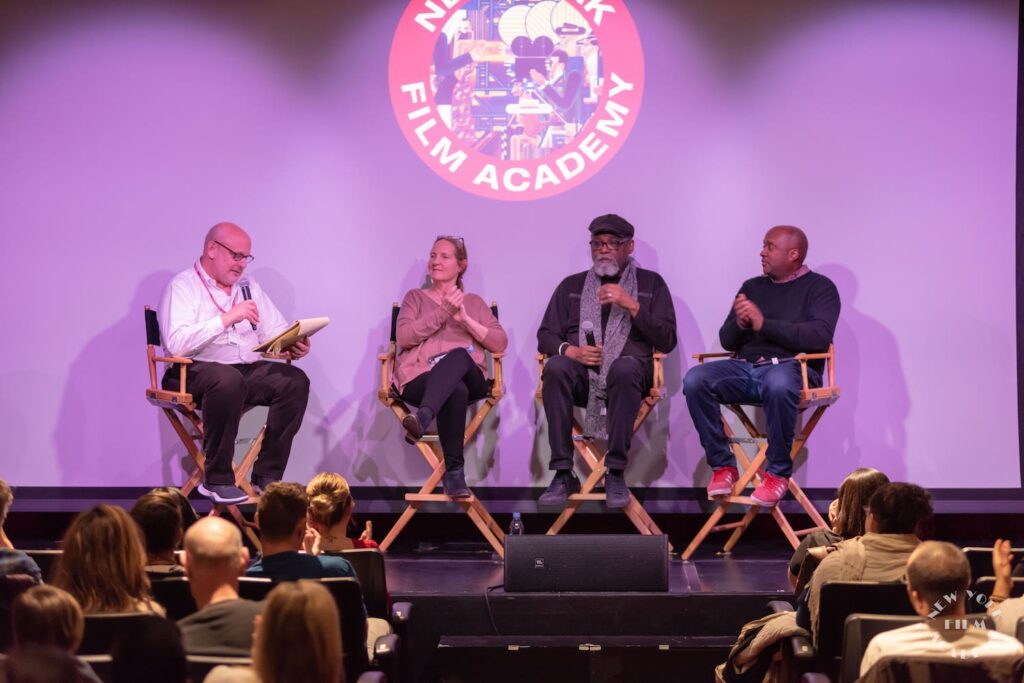 NYFA students were inspired by Sam Pollard's recollection of his early career, when he gravitated towards an editing career after a Public Broadcasting internship program. He went on to cut narrative features as well as documentaries, most notably working with Spike Lee on films including Mo' Better Blues, Jungle Fever, Clockers, and Bamboozled. In 1998, Pollard and Lee were nominated for the Academy Award for Best Documentary Feature for 4 Little Girls.
Pollard moved into producing and directing while working on Eyes on the Prize, still considered the seminal work on the American Civil Rights Movement.  Sammy Davis Jr.: I've Gotta Be Me capped NYFA's celebration of Black History Month. Made for American Master/PBS, other Sam Pollard projects made for the series include works about August Wilson and Zora Neale Hurston.
"Filmmaking is hard work but it's like magic when it works. Now it feels seamless, and that to me is that magic of filmmaking," Pollard explained to the audience.
The evening was a co-production of NYFA's Producing, Screenwriting, and Documentary departments, moderated by respective Chairs, Neal Weisman, Randy Dottin, and Andrea Swift. Pollard told the students in attendance, "If you're here because you love to create, be compassionate, committed, and willing. Learn the craft and be proud of what you've done." 
He added, "As aspiring filmmakers, you should be committed to making the best possible film you can make, and if you hang in there, you will be rewarded."
The New York Film Academy thanks Oscar-nominated producer, director, and editor Sam Pollard for sharing his experience and wisdom with our students and encourages everyone to check out Sammy Davis Jr.: I've Gotta Be Me. 
[su_carousel source="media: 30195,30193,30191,30194,30192,30190,30188,30189,30187″ limit="60″ link="lightbox" target="blank" width="780″ height="360″ title="no" autoplay="0″]
by nyfa