Paul Hutchens, Producer, and Writer is known for his film and television work, including Coconut Cowboys, A Football Fantasy, Loco, The Other Side of Normal, Rabid Love, and Mamma Mia! Here We Go Again, among others. The MFA Producing alum sat with New York Film Academy in a conversation about his latest documentary series Life After now available to stream on Amazon Prime.
Paul Hutchens' Life After Premise
The series follows former players from the National Football League (NFL) as they live their lives in retirement. The show's first episode features DeMarcus Ware, considered one of the best outside linebackers to play in professional football, as he adjusts to his new life following a back injury that resulted in his professional retirement. The episode showcases Ware as he motivates the members of his own gym, 3 VOLT fitness, and educates the audience on how to spirits high after countless surgeries.
The series is executive-produced by Hutchens. You can read more about Life After in Paul's exclusive interview with Variety Magazine.
Q&A With Producer, Writer, and NYFA Alum Paul Hutchens
We interviewed Paul about the series, his experience playing football, and experience at NYFA.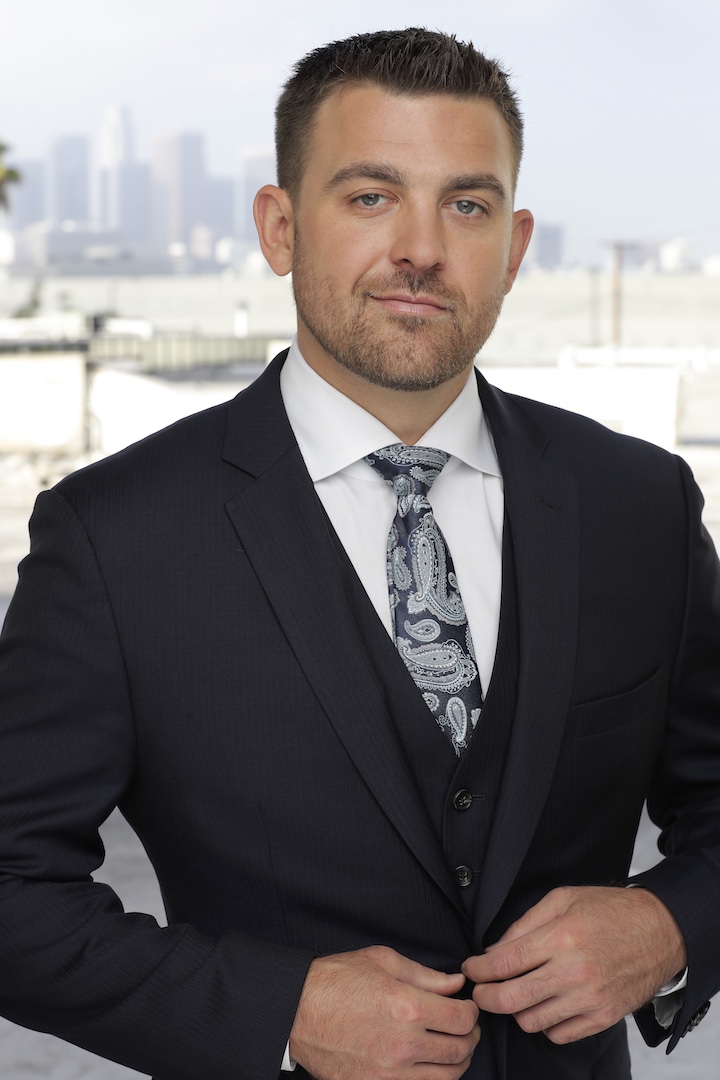 New York Film Academy (NYFA): Tell us a little about your docu-series Life After?
Paul Hutchens (PH): Life After is a sports docu-series about retired NFL players in their careers after football. I was able to create this series because of relationships I made while earning my Master's in Producing at NYFA. A former classmate, Lisa Astakova, introduced me to my good friend and producing partner, Brandon Miree, who played in the NFL for five years.
Brandon and I produced multiple projects together over the last six years, and before I felt comfortable pitching Life After, I needed confirmation that Brandon was interested in being a part of the production team. However, Brandon was just one piece of the puzzle that made Life After a viable project.
Luckily, the MFA Producing program at NYFA required multiple internships. Martha Sanchez hired me as an Intern when she was a Manager at Shelter Entertainment Group. Martha quickly became a mentor and one of my most trusted advisors in Hollywood. She helped me get a job as an Assistant at APA, and we have remained close over the years.
After Brandon signed on, I immediately called Martha because she represents former all-pro NFL running back Thomas Q. Jones, who made the transition from a professional athlete to an actor and producer. Just like any scripted film or TV project, it helps to get talent attached and to me. Thomas was the most important piece of the puzzle that made Life After possible.
NYFA: What about Life After inspired you to take on the project?
PH: I played football in high school, and some teachers treated me like a "dumb jock" because I was in the IB program. While a concussion my sophomore year ended my football career almost as soon as it began, my love for football and sports, in general, has never wavered. When the Fox News anchor, Laura Ingram, told LeBron James to "Shut up and dribble," I realized that the world needs to see that we're more than athletes and we're actually quite intelligent and innovative.
Thomas Q. Jones graduated from the University of Virginia in three years before being selected as the 7th pick in the first round of the NFL draft. Myron Rolle was a Rhode Scholar at Florida State and is now a Neurosurgeon! These guys are intellectually impressive, and I hope Life After helps to eliminate the "dumb jock" stigma.
As an avid fan of the NFL and self-proclaimed Fantasy Football expert, I was always curious about what the players do with the rest of their lives after football. At NYFA, I was taught that every good story has "life and death" stakes. Of the big four professional sports (NFL, NBA, MLB, and NHL), NFL players have the shortest careers, the most damage done to their bodies, and earn the least amount of money earned because there are 55 players on a team. These games receive ticket sales from 16 (now 17) regular season games. In comparison, an MLB team has 26 players and 162 games, the NHL has 23 players, and the NBA has 15, and each play 82 regular season games.
If you look at TV ratings, Primetime NFL games get the same number of viewers as the series finale of Game of Thrones, with around 30 million viewers. In 2021, 91 of the top 100 most viewed tv shows or sporting events were NFL games, and yet, the average career earnings for an NFL player before taxes is $6.1 Million while the NBA is $24.7M, MLB is $17.9M, and the NHL is $13.6M. Yet the NBA gets 1 to 3 million viewers for a primetime game.
Most NFL players will retire from football after three years in the league, and in 2010 the league minimum was around $400k for a rookie, with a slight increase for each additional season played, so it's important to have a game plan for your life after football. When most people retire at the age of 65, $2 million is the magic number to live comfortably, so you don't have to work. If you retire in your 20s, you'll need dramatically more income, so the stakes are the highest for NFL players to figure out a career path following football.
I was inspired to create Life After because I wanted to help give these players a platform to showcase their talents off the field.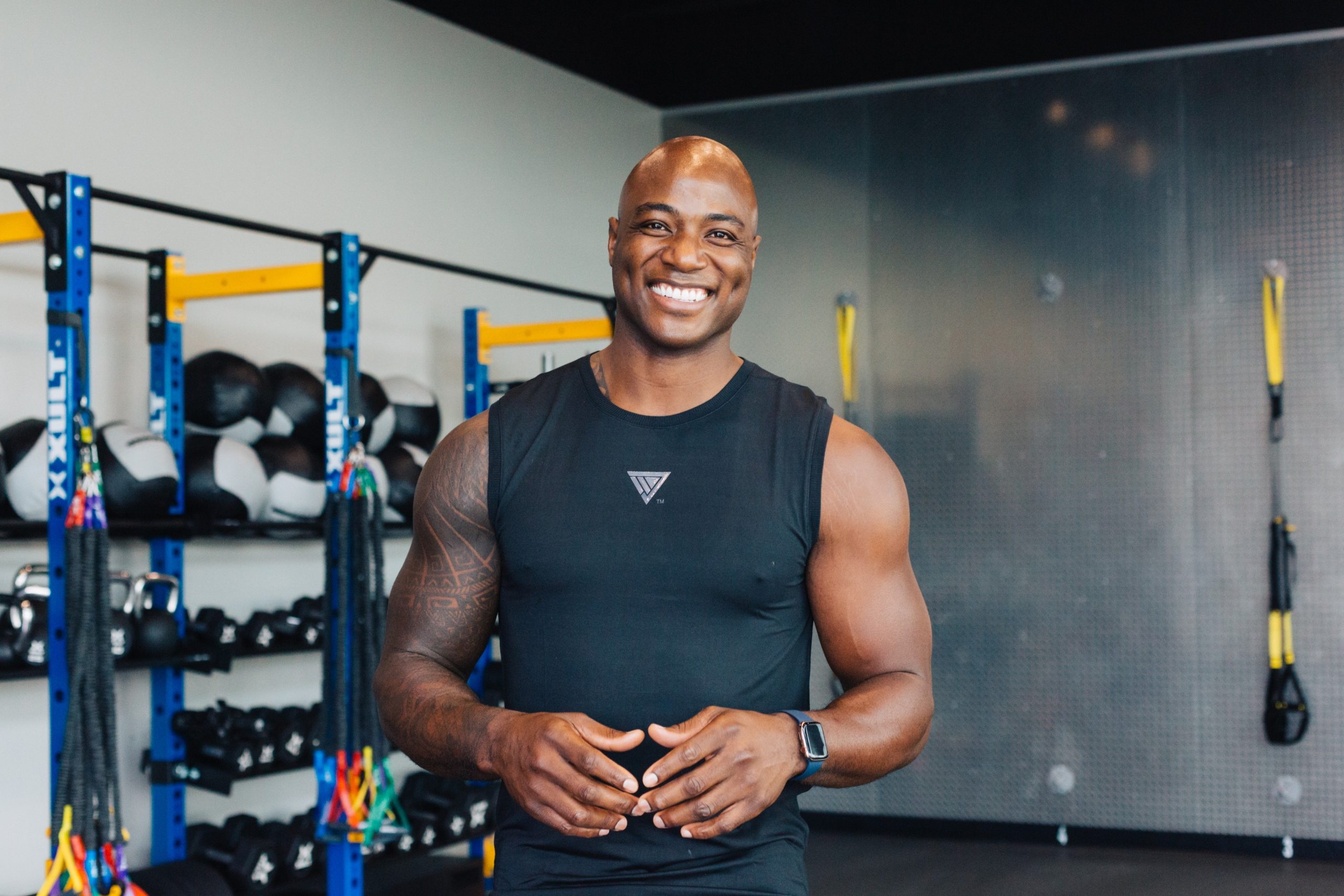 NYFA: Do any of the stories of the cast resonate with you as a former high school football player who decided to switch career paths?
PH: As a Film and TV producer, I always gravitate toward stories that are similar to mine. I started my career in professional sports, but not as an athlete.
I started in the front office of the Carolina Hurricanes, and I was fortunate to be a part of the Stanley Cup Championship team. Thomas' story resonates with me because he did not aspire to be an actor or producer, it was a calling, and he dove in head first. His acting career started small with a featured extra role in Straight Outta Compton, and his persistence and dedication to his craft led to bigger and bigger roles on series like Luke Cage.
Now, Thomas is a lead actor and producer of Johnson on Bounce and just finished his second season with Cedric the Entertainer as an Executive Producer. Thomas takes the same approach to be an actor and producer as he did when he was an all-pro NFL running back. His commitment, professionalism, and attention to detail taught me a lot. However, I don't think we switched career paths.
Thomas was an entertainer on the field, and now he's an entertainer off the field. There are a lot of similarities between professional sports and Film/TV production. We're both still part of a team trying to sell tickets to an audience, we still want to inspire people and put on a good performance that gives people a reprieve from the stresses of the world.
NYFA: What brought you to New York Film Academy's MFA in Producing?
PH: I grew up in Charlotte, NC in the 90s before everyone had cell phones and the internet. I didn't know film school existed or that it was a viable career choice, but I loved going to and watching movies!
As ridiculous as it might sound, the HBO series Entourage showed me that a career in Hollywood was possible, and I started to entertain the idea of moving to Los Angeles, but I didn't know where to start. At first, I started consuming knowledge about how to make films and tv shows, and it quickly became a passion I never knew I had. I started working with a small production team in Charlotte, NC when my boss asked me to research film schools for a potential commercial real estate development project, and I discovered NYFA.
I read mostly negative comments on message boards that film school wasn't worth it and that you should just take money to make a film. However, I didn't know how to write a script or anything about distribution, scheduling, or raising money for a film. I would download scripts online and try to watch some of my favorite films like Braveheart while reading the script, but I quickly learned that the script doesn't always match what's on the screen. I thought about applying to UCLA or USC, but the application process didn't fit my timetable, and NYFA was more hands-on.
I also liked that all of the teachers at NYFA worked in the industry, and I wanted to learn from professionals, not career/tenured professors. I came to NYFA to build a foundation that gave me the confidence I needed to prepare for a career in Hollywood.
Watch the Life After Trailer:
NYFA: What was your experience as a student?
PH: My time at NYFA was one of the best experiences of my life. IT WAS INTENSE! 30 hours of class per week, 20-30 hours of work outside of class per week, and when I got an internship at Universal Pictures in Physical Production, I worked 40 hours a week even though they only paid me for 30 hours/week.
I felt like a kid in a candy shop with unlimited money! I consumed knowledge at an unprecedented rate. My film budgeting class was taught by the Senior Director of Finance at Universal Pictures. I learned about story structure and script writing from David O'Leary, creator of Project Bluebook. I got to film on the Universal Studios backlot on the set of Back to the Future. I was able to take lessons I learned in class and immediately apply it to work I was doing at the internships.
NYFA: What did you learn at NYFA that you applied to your work?
PH: How to write film and television scripts, how to analyze a script, story structure, film finance, entertainment law, how to work with a crew, how to handle and navigate egos, problem-solving on set that projects cost money and if you don't have money you need to raise money.
I also learned how to get a permit, film on location (coordinating with police and firefighters), hold a boom mic, set lingo, how to give notes on someone else script, how to take notes on my script, how to pitch a project, time management, and the importance of PREP!
Definitely the importance of catering and feeding your crew with craft services, audio and music, and wardrobe, the necessity of paperwork and administrative tasks, and how much it sucks–but it needs to be done.
I learned how to operate a camera, how to set up a dolly, post-production, how to work with actors as both a producer and director, and how to organize and conduct an audition.
Trust me, the list goes on and on.
NYFA: Can you tell us a little bit about the internship you conducted during your studies that eventually brought you to this latest project?
PH: The internship was basically a class. Instead of going to class, I went to the internship. My first internship was at Shelter Entertainment Group, a boutique talent management company in Beverly Hills. It took me 1 hr. 15 min. to drive to work from North Hollywood. I worked for 10-15 hours a week basically as an assistant for former William Morris veteran Alan Iezman and his management team which included my mentor and Associate Producer of Life After Martha Sanchez.
I performed typical assistant tasks like rolling calls, printing and binding scripts, relaying offers, and helping clients with directions to auditions. However, the most important and educational task was maintaining the breakdowns and client submissions/appointments (auditions) in Breakdown Express.
For people who have never worked in Hollywood, Breakdowns inform talent representatives which projects are moving forward when they expect to start principal production, and what roles they are currently casting. For an aspiring producer, it was my first experience with the Hollywood information highway. I got to learn about what studios were making before they went into production.
NYFA: Is there advice you would like to share with producing students that you wish you had when you started?
PH: Get a job in the mailroom or as an assistant at a talent agency or management company. Work hard, don't complain, and get on a desk and stay there for at least a year (whether or not you want to become an agent).
You probably don't if you're in film school and want to be involved in the creative process. However, I cannot stress enough the importance of working as a talent representative if you want to be a producer, director, or writer. You need relationships with agents, and it's important to understand the nuances of what projects are getting made and why they are getting made.
You'll also read a lot of scripts so you'll be able to identify a good script from a bad script, especially when you see the finished product. Find your Martha Sanchez!
Work hard enough that someone wants to be your mentor. It's common in Hollywood to "send the elevator back down." Mentors need mentees as much as mentees need mentors. The mentee might help the mentor later in their career, you never know. However, it is the responsibility of the mentee to keep the relationship going. Don't be afraid or too proud to ask for help. It's how you ask and how you react to the answer that will help you develop and keep a relationship.
Don't get in the way of your own success. I've seen so many people argue about backend percentages that they destroyed the project before it even got made. The backend can be nice and lucrative, but it's also unlikely. You'll make more money with the more credits you produce or direct.
Focus on what you get paid for the project and make the project because the backend is unlikely, and Hollywood is known for creative accounting. Attitude is everything. Attitude is contagious and can infect a production crew or office just like it can on a ship in the middle of the ocean. People don't want to be around negative attitudes, and it will impact your ability to get hired again. Be the person you would want to work with. Everyone makes mistakes. Learn from them. Don't let your mistakes define you but take ownership of them and don't repeat the mistake.
NYFA: What has been your biggest professional challenge to date?
PH: Cost of living in Los Angeles and the compensation for entry-level jobs in Hollywood. When I worked at APA as an Assistant, I made $10.50/hour. Hopefully, it's increased. But being 3000 miles away from my family was even harder.
NYFA: What's one thing you feel that you couldn't learn in school but did learn while working in your field?
PH: The pace at which information moves through agencies, studios, and networks and the sheer volume of information that you need to consume on a daily basis in order to be successful.
New York Film Academy congratulates Paul for his outstanding work as a producer and the new series Life After. Be sure to check it out on Amazon Prime!
by nyfa