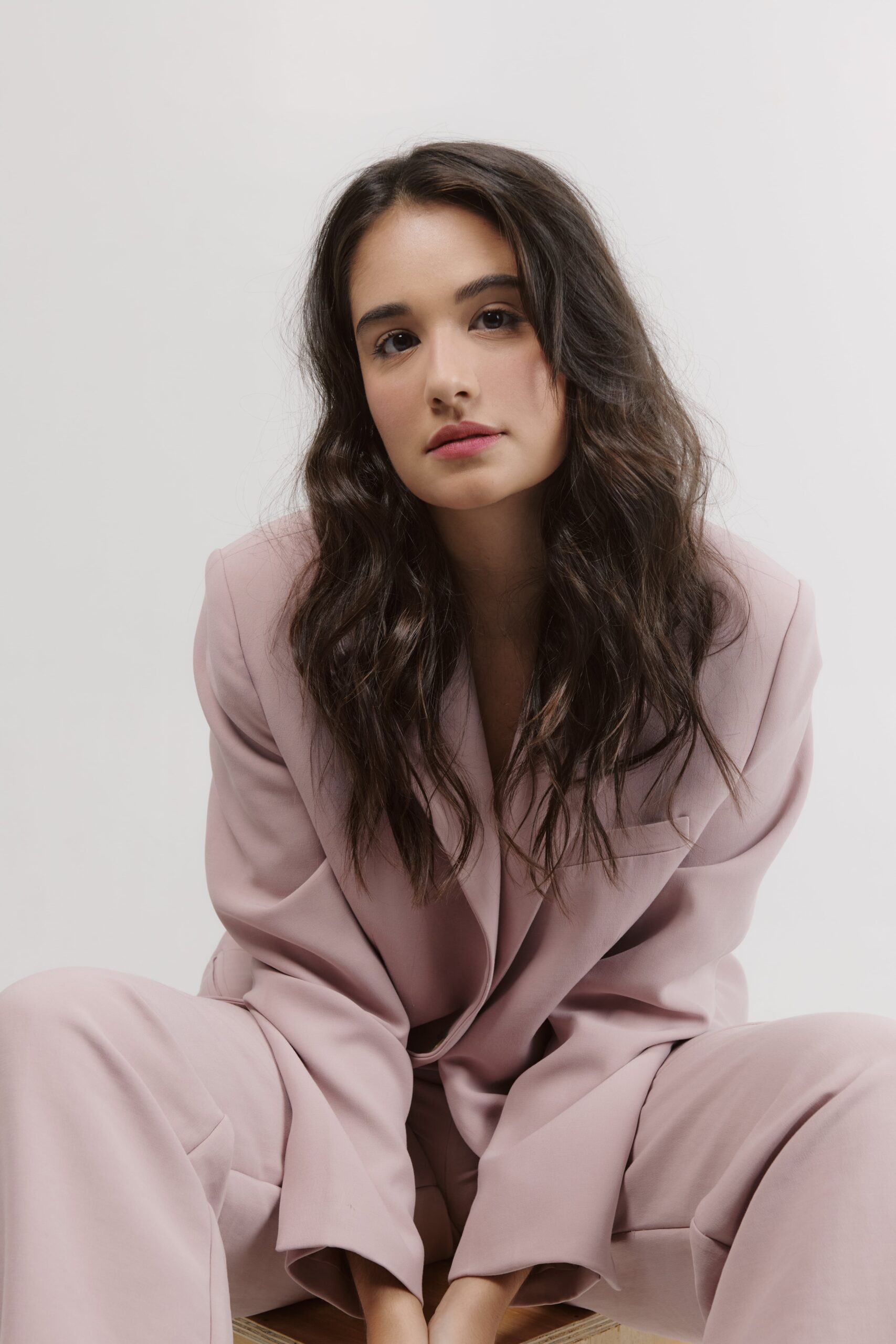 NYFA Acting for Film alum and Brazilian actress Amanda Azevedo recently starred in Netflix's Back to 15 as Luiza, a seemingly-perfect young girl struggling with her desire to please everyone around her, alongside seasoned-performer, Maisa Silva. Prior to being cast in the Netflix original, Amanda was performing in plays in a theater in Sao Paulo – Back to 15 was her first big role!
However, although Amanda got her start in the theater, she is not new to the camera. In 2020, during the Covid-19 pandemic that shut down stores and theaters alike, Amanda created a web series called Call Com Cleo or Call Cleo. After going through a breakup at the start of quarantine, Cleo, played by Amanda is tasked with adapting herself to the single life in the midst of a global pandemic. In every episode of the web series, Cleo has a video call in monologue format.
Amanda spoke with the New York Film Academy about how she prepared for the role of Luiza, her biggest challenge since graduating from NYFA and her hopes for the future! 
How long have you been acting?
I've been acting since I was 7 years old. I started in a theater company  in Sao Paulo where I did more than 15 plays over the years. However when I went to college, I followed a different career. I was working in an advertising agency when I realized that what I really wanted was to be a professional actress. So in 2019, I left my job and went to NYC to start over and study with great teachers. 
What prompted your interest in the Netflix series Back to 15?
Being able to talk to the youth in a light way about deeper subjects. I really liked the journey my character takes. I felt a real need to tell her story because I identified a lot with her, especially when I was a teenager. On top of that, there is this 2000's vibe, which gave a really nostalgic feel to the show. And it's incredible being part of a Netflix project, and being able to reach all around the world and therefore taking a Brazilian project to several countries. 
What did you want to bring to the role of Luiza?
Luiza is a girl who appears to have the perfect life, but throughout the story we see that she suffers a lot trying to be this perfect girl that lives to please others, especially her mother, who puts a lot of expectations on her. I wanted to bring her dissatisfaction slowly, through details and subtleties. With one look, one breath the character becomes more vulnerable and throughout the episodes she's getting closer and connected with the audience.
What's the one thing you'd like audiences to take away from your role as Luiza, and the show in general?
I think the show talks about how we can write our own stories, no matter the expectations that others put on us. It's important to open this topic with families so that young people can learn to understand themselves better and follow their own path.
How do you personally like to prepare for a role?
I like to justify everything, such as why the character has a type of behavior, create her past, her goals as well as using my own material. When creating Luiza, I recreated many situations that happened to me when I was a teenager, and talked to some girls who went through the same thing. I also studied some psychology articles to understand the relationship between Luiza, her mother and her sister. In addition to that, I watched a lot of 2000's movies to dive into that universe. On set, during each scene, I liked to discover something new about the character.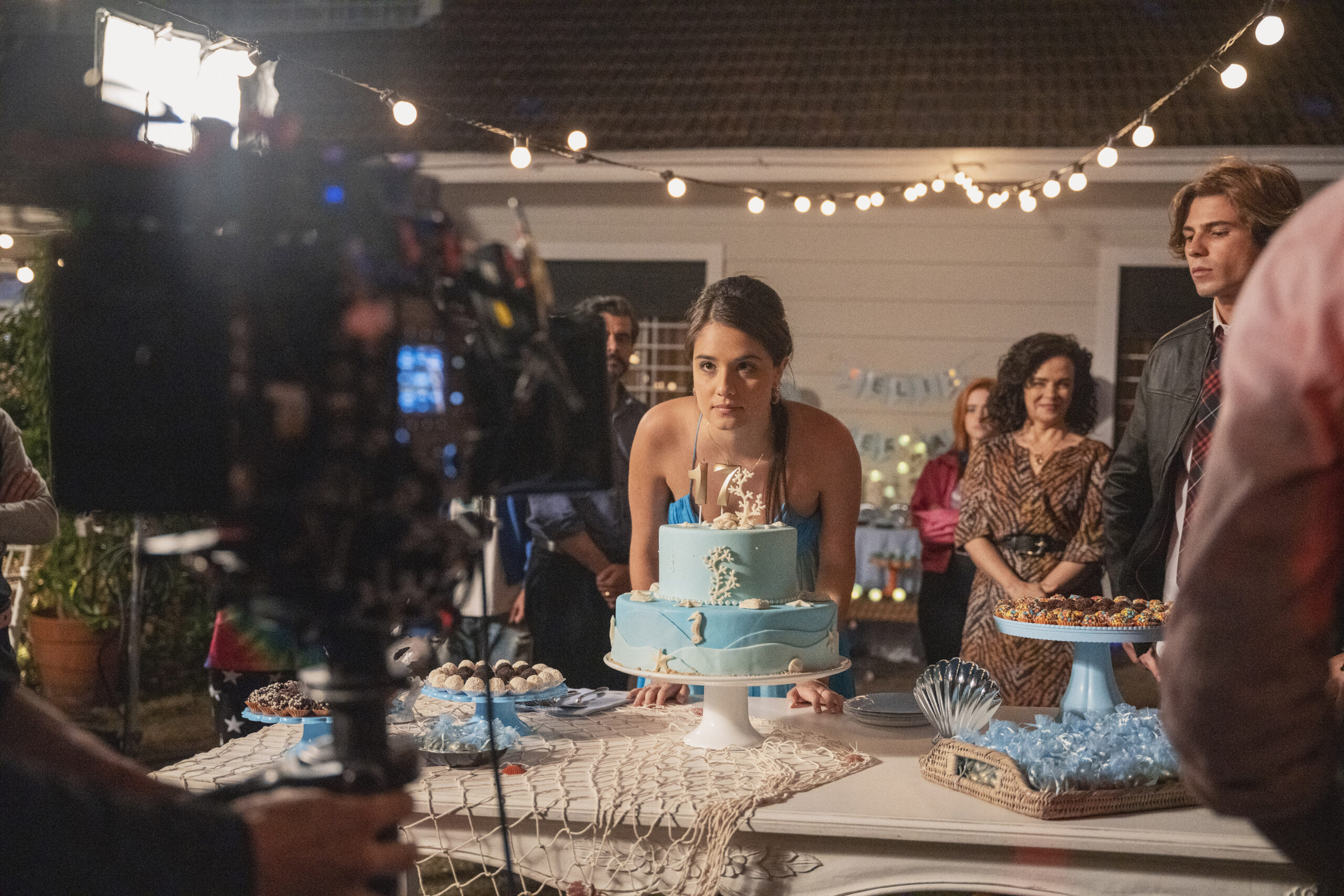 What are your professional aspirations or goals as an actress?
Most importantly, I want to have a long steady career and continue to develop my craft because I know it's a tough and competitive industry. I want to give life to different kinds of characters that contrast with Amanda's way of living and biographic characters would also be an awesome challenge. I would love to film in many places in Brazil and in the world where I can be in touch with different cultures. Also, I aim to pursue an international career. 
What has been the biggest challenge for you since graduating from NYFA?
After my graduation, I continued my studies on acting and even though I felt prepared, the biggest challenge was to get this first big job. I received some no's in the past years, but they brought me to the big yes. It's part of the journey!
What did you learn at NYFA that you applied directly to your recent work?
The set experience and the familiarity with the camera. NFYA has, in addition to the theory, a hands-on learning program which is essential to the craft. This preparation was really important to me to feel comfortable during the shooting and giving my best during the scenes, as Back to 15 was my first big project on TV. 
Are there any other upcoming projects we should know about?
I'm in the process of creating a play and I'm still working on my web series Call Cleo, which I have on my Instagram and now it's running through international festivals. And why not a second season of Back to 15? I'm hoping for it! 
Do you have any advice for incoming Acting students?
Study a lot, be prepared and welcome the opportunities. Be in touch with your creativity, develop your own projects, don't wait around for things to happen. Find out what you want to communicate to the world through your art because when you do a work that's authentic, you most certainly will shine!
NYFA congratulates Amanda Azevedo on her work in Back to 15 and Call Cleo and all her future endeavors!
by nyfa