New York Film Academy is excited to announce that alum Rajni Mysore Chamaraj, along with her sister, Shynica Mysore Chamaraj, has been selected to participate in the novel Stars Collective program and will be supported with mentoring from Hollywood luminaries, funding, and creative resources from Starlight.
Founded by Starlight Media CEO Peter Luo (producer of Crazy Rich Asians, Marshall, Midway). the Stars Collective program supports young emerging filmmakers and artists and heightens diversity in the global entertainment ecosystem with potential funding of up to $100 million collectively. The esteemed group of Stars Collective mentors includes director Sam Raimi, Chinese actor Xiaoming Huang, and producers Donna Gigliotti, Gianni Nunnari, Chris Lee, Sanping Han, Paula Wagner, Patrick Wachsberger, Eric Heumann, and Liming Ke.
"As we wade through the film industry looking for a middle ground between our creative expression and the logistical roadblocks, initiatives like these give artists a launchpad and opens up the industry to a more diverse range of content and transforms the ecosystem of both the makers and the audience," shared Chamaraj. "Collectively, I believe the media industry has just started to come of age and it's a great time to jump on to this bandwagon of independent filmmaking."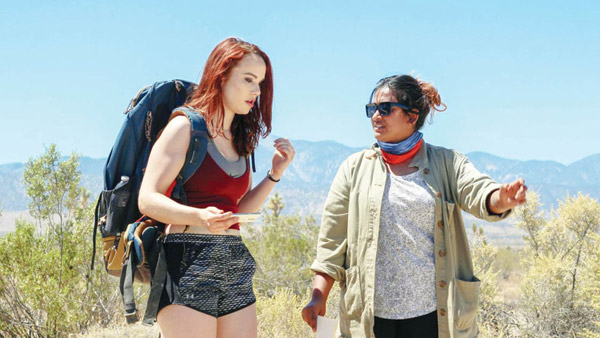 Chamaraj is a Film & Media Production MA alum from NYFA's Los Angeles campus. Her film The Day I Met Joshua was recently named an Official Selection at the prestigious Carmarthen Bay Film Festival in the UK, which is a BAFTA qualifying festival. She currently resides in India and recently wrote, directed, and edited a short Spanish web series in LA called Finding Home, which is streaming on Amazon Prime UK and US. As of now, she is working on the set of a four-part anthology series about the lives of four urban Indian girls living in different cities of India. The NYFA alum is also working as a screenwriter for an Indo-American feature film to be shot in mid of 2022.
New York Film Academy is proud of the well-earned success of alum Rajni Mysore Chamaraj and is excited at the prospect of more projects from the NYFA alum as a result of the wonderful achievement of being a Stars Collective participant.
Starlight has a mission to create content that amplifies diverse voices, and a central focus of the program is helping to promote the next generation of aspiring filmmakers and creative storytellers. Starlight guides filmmakers through the development of projects including indie features, documentaries, and animation, helping them balance art and commerce, while encouraging them to form their own styles of storytelling that not only manifest personal creative visions but catch the zeitgeist of the times.
The majority of filmmakers selected to the program are female, and represent a highly diverse mix of nationalities, ethnicities, races, and personal and professional backgrounds. The Stars Collective program integrates global resources in order to spark the production of more films of distinctive styles and genres.
by nyfa