This Wednesday, the New York Film Academy welcomed "charming" actress and director Rose McGowan to its New York campus. Following the screening of her short film, "Dawn," McGowan spoke candidly with NYFA Acting for Film Chair, Glynis Rigsby, as well as NYFA's Short-term Filmmaking Chair, Jonathan Whittaker.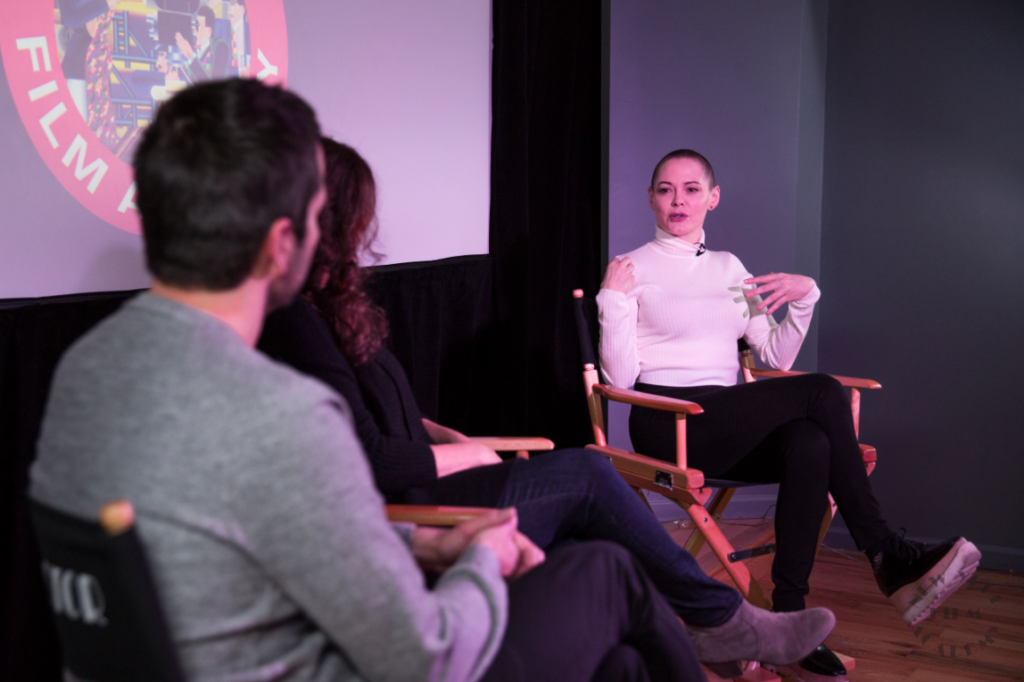 After literally being discovered on a street corner, McGowan made her film debut in the 1992 Pauly Shore comedy "Encino Man," where she played a small role. Her performance as Amy Blue in the 1995 dark comedy film "The Doom Generation" brought her wider attention, and received an Independent Spirit Award nomination. McGowan then appeared in the 1996 hit horror film "Scream" and starred alongside Ben Affleck in the 1997 coming-of-age feature "Going All the Way."
Later, she appeared in several Hollywood films, including "Devil in the Flesh" (1998), "Jawbreaker" (1999), "Ready to Rumble" (2000), "Monkeybone" (2001) and "The Black Dahlia" (2006). In 2005, McGowan played Ann-Margret alongside Jonathan Rhys Meyers as Elvis Presley in the CBS miniseries "Elvis." In 2007, she starred in "Planet Terror," part of the double-feature film directed by Robert Rodriguez and Quentin Tarantino, "Grindhouse." The following year, she starred in the crime thriller film, "Fifty Dead Men Walking."
Since the age of five, McGowan has had a fondness for classic cinema. Realizing that her true passion lies in filmmaking, McGowan decided to pursue the craft of directing. "There were no directors that looked like me," said McGowan. "The gypsy experience of [directing film] was appealing to me."

Her directorial debut short, "Dawn," made its critically acclaimed world premiere at Sundance Film Festival. The film is a disturbing tale of a young girl's budding sexuality and one's desire to experience the unknown. Dawn, played by Tara Barr, is a quiet young teenager living in Kennedy-era America who longs for something or someone to free her from her sheltered life. When she strikes up an innocent flirtation with the boy who works at her local gas station (Reiley McClendon), she thinks that he is perhaps the answer to her teenage dreams. Though when she invites the boy and his friends into her otherwise cloistered world, she gets a lot more than she bargained for.
"I definitely gained a sense of confidence as a director," she said. "I learned I was wearing the pants that fit me for the first time."
McGowan says the film was partially inspired by the classic Robert Mitchum film, "The Night of the Hunter" while some of the aesthetics of her 1950's period piece was influenced by the original 1960's Disney film, "The Parent Trap."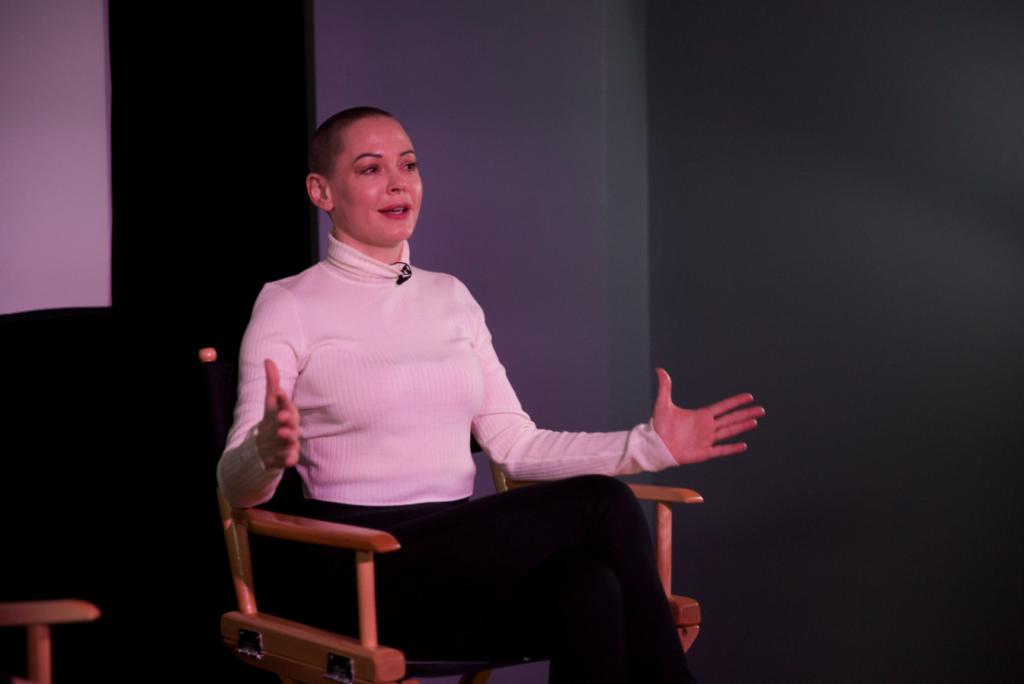 "A lot of filmmaking is to make the least amount of mistakes as possible," said McGowan to room full of acting and filmmaking students. "A painter gives thought to each stroke, so why not you."
McGowan stressed the importance of actors and filmmakers to know and be confident in their worth.
She warned young actors venturing into the field to be wary of being controlled by those in higher positions and encouraged those who are oppressed to speak out.
She's also incredibly devoted to empowering women in film and television, stressing the overall gender inequality in film.
McGowan has many projects in the works, including a feature and a pilot for Amazon Studios. She's also expressed interest in directing a "Dawn 2.0," which she says will be shot using VR filmmaking.
by nyfa