New York Film Academy students gathered in a Warner Bros. theater to watch the 2016 Oscar nominee Room followed by a Q&A with Director Lenny Abrahamson. The students were blown away by the film, which was released last September to rave reviews and recently awarded actress Brie Larson with Best Actress at the Academy Awards. Lenny Abrahamson inspired and enlightened the students with the discussion that followed. The event was moderated by producer Tova Laiter.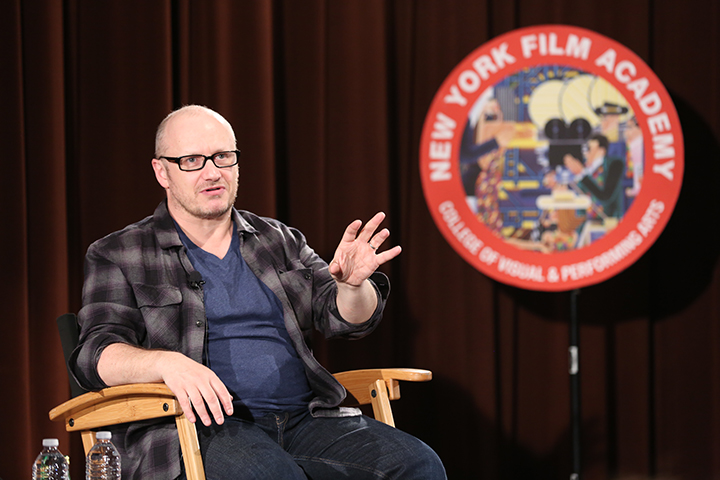 Lenny emphasized the importance of students networking with each other. He has a longstanding, deep relationship with his producer, composer and writer—which has been a key factor in his projects being realized. When it's more than just you, it helps in believing what you're doing is actually real. In an industry where it's easy to start feeling like your dreams are impossible, the support from the nucleus group is vital. Therefore, NYFA students' greatest resource is their fellow students.
Since a large part of the film took place in a single room, one NYFA student asked whether blocking actors in such a limited space proved to be difficult. Lenny said that initially this was a concern of his. He was challenged to take inventory of all the director's resources—shot size, varying backgrounds, etc.
Once he got into the thick of it, Lenny found that the story fueled him with enough variations to have the tiny space not be a limitation, except for the difficulty of squeezing the crew. Perhaps the best art comes not from the freedom but from limitations imposed on us.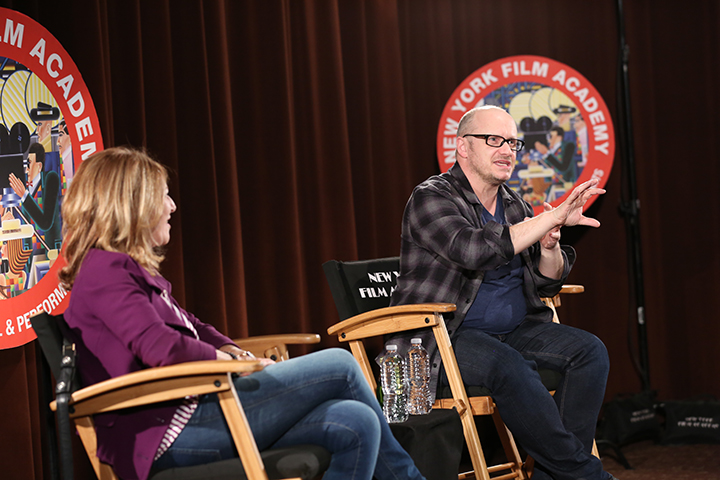 Another question was about directing a seven-year-old boy, Jacob, to an especially praised performance. Mr. Abrahmson said that some of the technique was mimic, some improv; and toward the end Jacob was really on point and flowing. Having a child on set also helped lead actress Brie Larson—when things got too depressing, Jacob was on set to lighten the mood. Lenny also made sure Brie and Jacob had time to bond before the movie started.
Lenny finally discussed his famous pitch letter to the author of the bestseller book and how it helped him get the job that so many other directors wanted. Most other directors just said how wonderful the book was, but he wrote a five-page letter about his vision while telling her why the other approaches she might have had would not work. Clever, productive and got the job done! (You can read the letter on the Internet or IndieWire blog.)
by nyfa