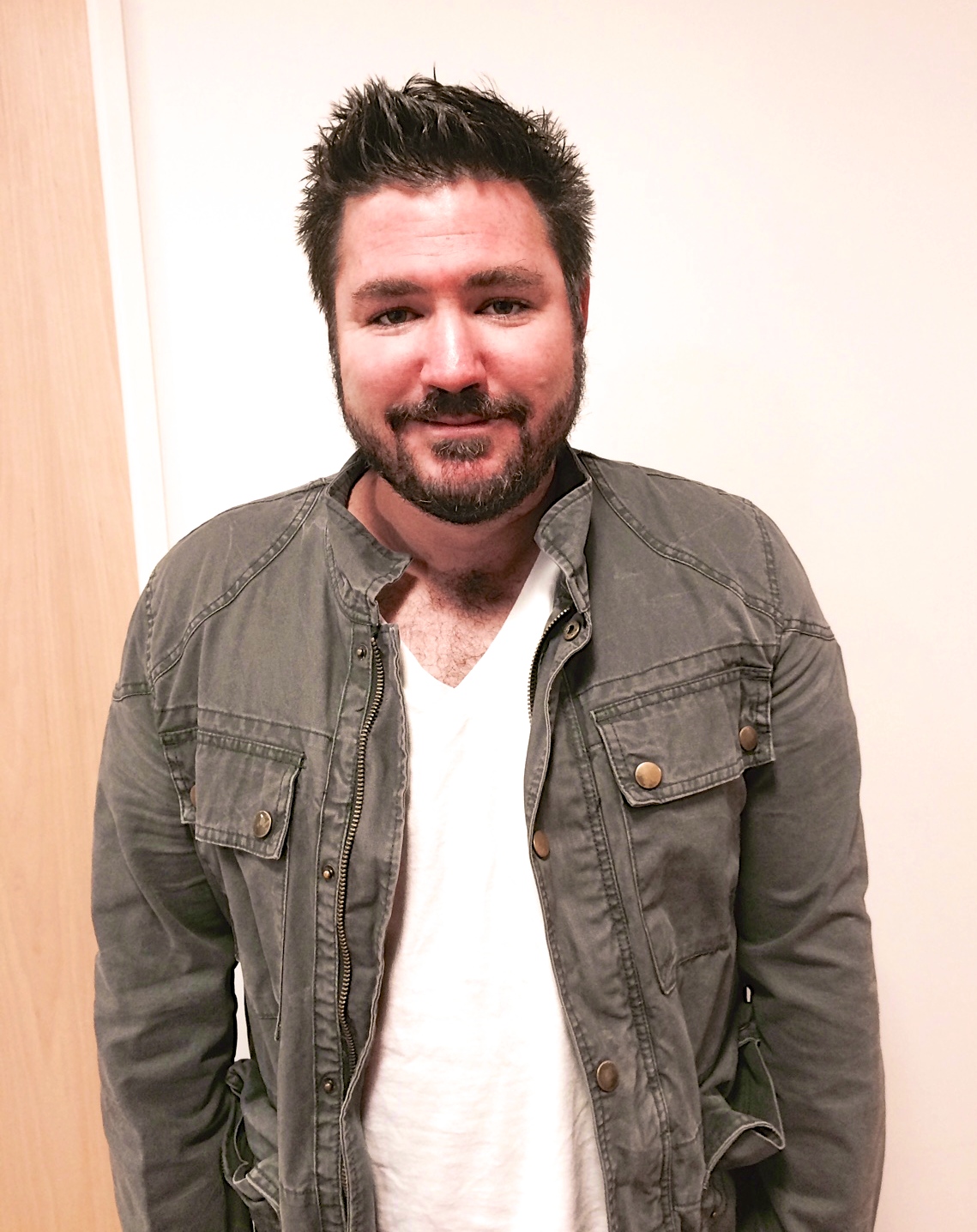 On November 18th, screenwriter Ian Shorr dropped by our Business of Screenwriting class to explain how he went from literally representing himself to becoming one of the most sought after rising screenwriters in town.
"My career really had two beginnings," Shorr explained. The first came while Ian was still living in his home state of Utah, desperately trying to find a way to break into Hollywood without any contacts. Shorr didn't have an agent or manager, but he knew that he needed one. So, he decided to represent himself… No, really.
Shorr created a fake agency persona, David Lortz, top brass at the fake agency he created, The Sundance Literary Agency. "Being from Utah I knew the Sundance Film Festival was a big deal, so I figured any association with that was probably a good thing." The surprising thing about Shorr's bold tactic was it actually worked — maybe too well.
"I bought myself a Hollywood Creative Directory and would have David call up and speak to development executives about an exciting new screenwriter whom he wanted to make them aware of – um, me." Executives would read and liked the writing, which was an early good sign, and some even assumed the agency David Lortz ran was associated with the Sundance Film Festival. Shorr booked meetings (that he set for himself) and was starting to get some real exposure. "The irony was, people really liked David Lortz, I think even more than Ian Shorr," Shorr joked. Eventually, however, people got wind of what he was up to, and after a cease and desist letter from the Sundance Film Festival's lawyers, Shorr fired/retired Mr. David Lortz.
Ian's second career start came soon after when he packed it up in 2003 and left Utah and moved to Los Angeles, attending USC's Film School. Meeting his manager (Langley Perrer of Mosaic) at a Pitch Fest in 2007, he sold his senior thesis project EXEMPT to Overture Films – about a troubled teen who falls in with a group of "diplobrats": foreign teenagers with diplomatic immunity from the law.
Since then, Shorr has been on a tear – working steadily and continuously as a writer. He sold his spec script Substitution, a teen thriller re-imagining of Strangers on a Train to Alcon Entertainment. In 2008, his low-budget horror movie Splinter was produced and released by Magnolia Films. He set up his spec sci-fi thriller Cristo (a sci-fi reimagining of the Count of Monte Cristo) at Warner Bros. in 2011. In 2013, he sold his sci-fi spec Capsule to Twentieth Century Fox and just had his second feature produced Marble Hornets: The Operator,a found-footage horror movie based off the popular web series Marble Hornets.
On his visit, Shorr answered a variety of questions for NYFA's MFA Screenwriting students with his eloquent matter-of-fact humor, drawing from his own insights and breakthroughs in his career thus far. "No matter what you'll get notes," Shorr explained, "notes from everyone — your reps, your producers, studio execs, friends, your dog, and you really have two options: see them as a blessing or see them as a fight." Shorr went on to explain that the best thing is "to see the note behind the note. It's their job to point out the problems, but it's your job to find the solution."
Shorr is also a big proponent for aspiring writers to NOT get jobs in the film business. "In my experience, it's far better to let your film school friends do that, and for you to get a job that allows you the most time to write." Shorr explained. "And guard that writing time like it's treasure, because frankly, it is." Shorr explained that while he doesn't write every single day, he's constantly thinking about the project he's working on even when he's not. "I probably write 5-6 days a week on average," Shorr said.
Shorr also explained that writers shouldn't chase trends but should write to market, which can seem a bit of a paradox, until you unravel it. "Ideas, concepts are entirely execution dependent. You want that idea to be smart, interesting and commercial for the market, but most importantly, it has to be well written and original." Shorr explained that reps and producers will want to put you in a certain "genre sandbox" and so it's important early on to write in a sandbox that you really want to play in.
Television writing was something Shorr definitely encouraged and something he himself is getting into. "Look, only roughly 1,600 writers in any given year make any money as a feature screenwriter —which his pretty damn bleak, but in television, the numbers are at least four or five times that. Neither is easy to break into, both are highly competitive, so why limit yourself to one arena?"
In fact, Shorr has been branching out into other media arenas as well, including being recently hired to adapt one of his projects into an audio drama for Audible.com, as the company has recently announced that it will move into the original content creation space. "It's all tell and no show in audio dramas," Shorr explained, "not something us screenwriters are classically used to, but it's been a great ride of figuring out how to use voiceover, dialogue and sound effects in creative ways to your advantage."
Closing out, Shorr offered some truly intelligent advice that all writers would be wise to take with them as they move forward in their careers. "You have to remember that what producers and studios are buying from writers is their unique point of view, their voice. Therefore, everything you write needs to be something that feels like it could only be written by that one distinct person – you. The story, the dialogue, the description, every line of that script must come from you, and you alone. Be the person for whom others can read and hear their voice on each page undeniably. Be that guy, and I promise you good things will happen for you…"
Shorr is repped by UTA and Mosaic and is currently hard at work on a variety of projects he has in development, including an upcoming mind-bending sci-fi thriller.
by nyfa