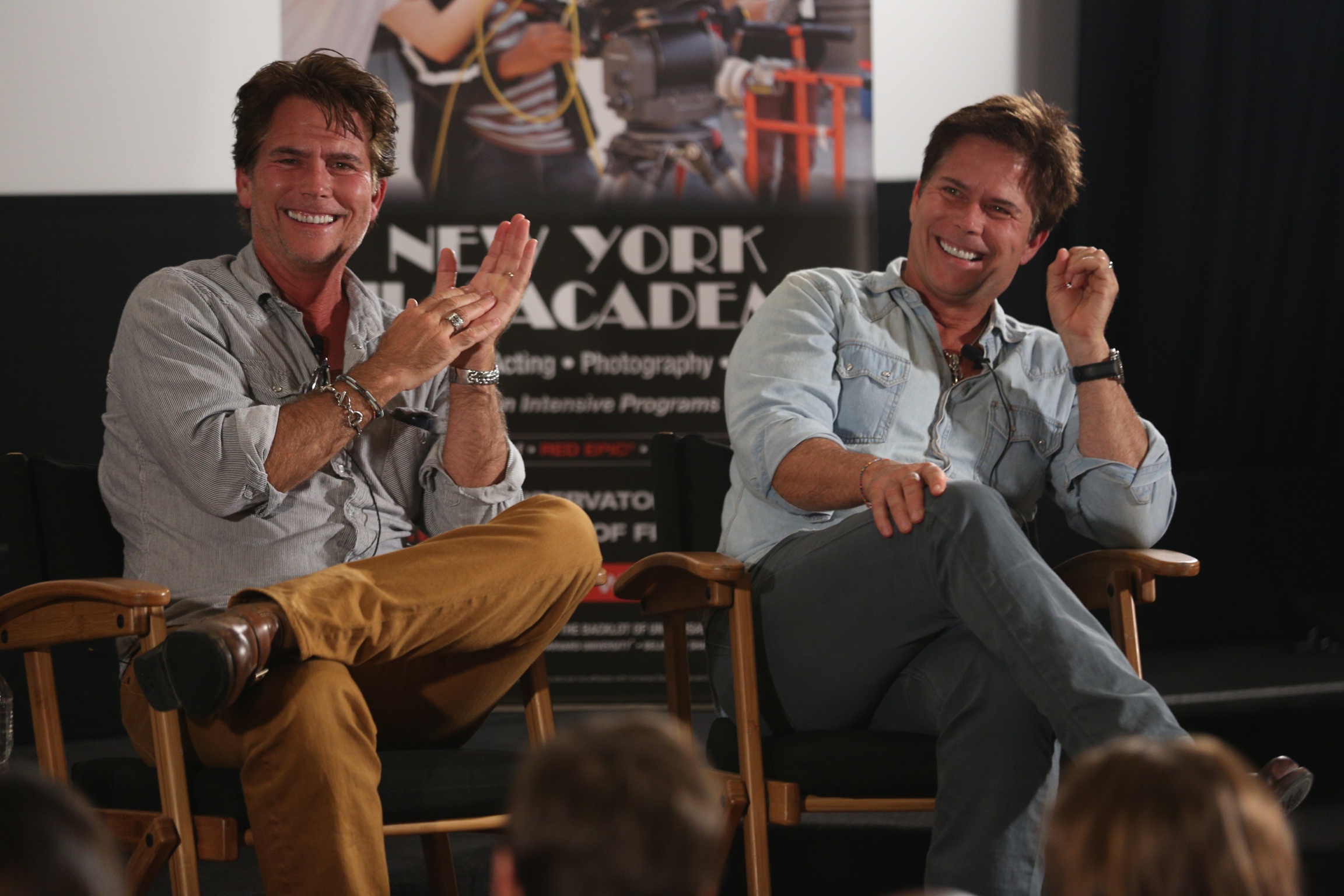 The number one movie at the box-office, The Conjuring, screened to a full house of New York Film Academy students with guest speakers, twin brothers and writing team, Chad and Carey Hayes. The horror, thriller is based on actual events and focuses on a family terrorized by a dark presence in their farmhouse.
Chad and Carey began their career as actors and eventually transitioned into television writers. After writing a modern version of House of Wax, the duo found themselves in the midst of "huge buzz" and their screenwriting careers began to take off. They followed the script with the horror films, The Reaping, Whiteout, and now, The Conjuring. "We treat writing like taking the audience to an amusement park," said Chad. "It needs to be safe, scary and a great ride."
The writing brothers were thrilled about the box office success of The Conjuring this past weekend and noted that this was the first feature they wrote in which they had total control of the writing process from beginning to end. After a bidding war among the studios, New Line picked up the film. Chad and Carey couldn't have been more thrilled with them.
When asked about the discipline of writing, Chad responded, "We write everyday. We do it because we like it. If you don´t love it, and you don´t feel that passion, then it´s going to be a long, difficult journey. You must love writing." Carey added, "We try to build on an initial thought, some of it is technical and about building a rhythm, but character is always at the center. You have to care about the characters."
Finally, a New York Film Academy student simply asked the question on everybody's mind: HOW TO GET STARTED. Here was their advice:
1. RESEARCH! Take a trip to India if you have to (they actually did that for a project). Immerse yourself in research! 
2. Watch a lot of movies. 
3. The Internet! There is so much out there! 
4. People share their stories. Find them and listen!
by nyfa