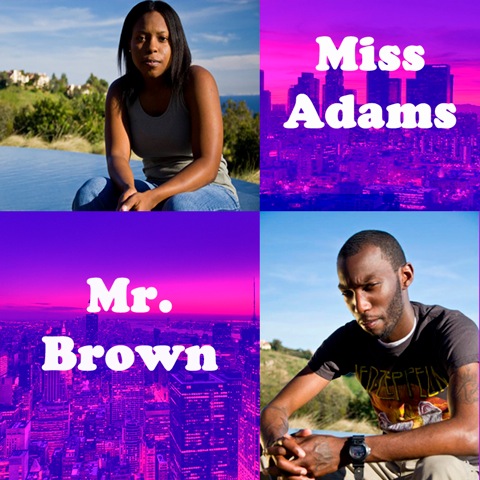 As most of us are well aware by now, the best way to break into the industry and have your vision seen is via the web. Two New York Film Academy Screenwriting graduates, Talya Adams and Kareem Brown, felt like they had a winner on their hands with their comedy web series, Just Playing with Jason. After entering it into the LA Web Fest, their intuition was correct. The series awarded Talya the prize of Outstanding Writing in a Comedy Web Show. Even the actors got in on the awards. Maleek Griffith won Outstanding Lead Actor in a Comedy Web Show and AC Sanford won Outstanding Supporting Actor in a Comedy Web Show.
Originally from Clearwater, Florida, Talya Adams grew up with a fascination for all things surrounding storytelling. Her continued love of the craft inspired her relocation to Los Angeles, California. In the two years she's lived on the West Coast, Talya created and produced two web shows, including the award-winning Just Playing With Jason.
Kareem Brown was born and raised in Newark, New Jersey and moved to Los Angeles, where he received an AFA in screenwriting at the New York Film Academy. Kareem has proven to be talented not in just film production, but in vocal singing as well. Since Kareem has moved to LA, he has produced three web series, two of which he wrote and acted in.
This fall, the pair will roll out more original content on their Youtube Channel, Miss Adams and Mr. Brown TV, in the hopes of becoming one of the premier channels on the website.
For now, you can watch the LA Web Fest award-winning web series, Just Playing with Jason, on Youtube.

by nyfa