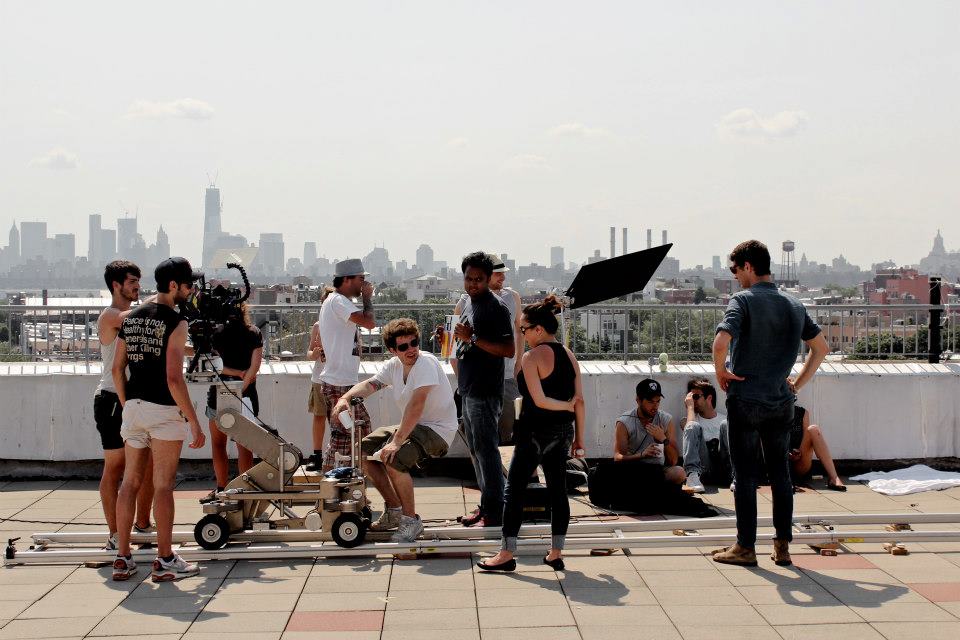 You've seen him or her portrayed in the movies as often suave, well-groomed individuals and perhaps you have concocted your own idea of what a producer's role is on a movie. But, what does a producer actually do? New York Film Academy's Producing for TV & Film Program aims to break down exactly what it takes to produce a film or television series in today's market. The program is geared toward students with little to no experience, as often is the case with up and coming producers. After all, you need to start somewhere. It is those students who are eager to control their own destiny in the world of film and television who will flourish in NYFA's hands-on intensive Producing Program.
From day one, students are treated as producers and this will last throughout the duration of the course. Students are encouraged to bring a piece of intellectual property, or original material, into the course to develop as their thesis project. Like the real world, the process is broken down into the various stages of production: pitch, treatment, script, talent search, budgeting, scheduling, and plans for marketing and distribution.
In the past, NYFA has welcomed a number of well known producers to speak with students, providing valuable insight and the motivation needed to break into this exclusive industry. Past speakers have included: Steven Spielberg, Gary Marshall, Ron Howard, Al Ruddy, and many more.
New York Film Academy degree programs in Producing are offered at all three of our domestic campuses: New York, Los Angeles, and South Beach, Miami.
If you'd like to request information about New York Film Academy's Producing Program, CLICK HERE.
by nyfa