Where better to study photography than in a city steeped with history, culture, and extraordinary light?
This May, New York Film Academy College of Visual & Performing Arts (NYFA) will be running its hands-on and intensive 1-Week and 4-Week Photography programs in Florence, Italy—the birthplace of the Renaissance and where our understanding of portraiture originally stems from.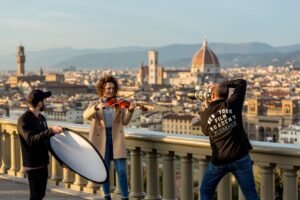 NYFA Florence itself is located in the perfect setting for a photo workshop. The facility is in the neighborhood of Santa Croce, whose curved streets are the remnants of an amphitheater built 2,000 years ago! It is just steps away from the Piazza Santa Croce, one of the city's most prominent squares and historical landmarks. The square is home to the Basilica of Santa Croce, which features sixteen beautifully decorated chapels as well as the tombs of many illustrious Italian figures, including Michelangelo, Machiavelli, Galileo, and Enrico Fermi. 
Throughout the courses, students will explore the city of Florence, take day trips to surrounding towns, and visit museums and galleries to explore how photography in relation to classical and renaissance art. This is all while students are immersed in the art and craft of still photography, and are introduced to the tools necessary to capture great images and refine them through digital imaging.
The programs are open to all levels of experience. Those newer to the field will benefit from their more experienced peers, and those with more experience will not only learn new material but learn from sharing their knowledge.
While English is the language of instruction at all NYFA locations and in all coursework, we welcome students from all over the world, and have done so since the Academy's inception in 1992. The NYFA environment offers a true international experience thanks to the richness of so many varied cultures converging together. US students will interact with local communities and citizens through the lenses of their cameras.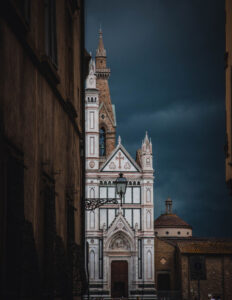 Please note that all students are required to bring with them to the photography workshops a digital camera with manual exposure control and a hard drive for image backup.
US college credits are available for these courses.*  
written by Hannah Gilliland, Study Abroad Admissions Associate
*Please note:  New York Film Academy makes no representation that credits awarded by NYFA will be accepted or applied toward the completion of any degree or certificate by any other postsecondary institution. The acceptance of transfer credits is always governed by the receiving school.
by nyfa